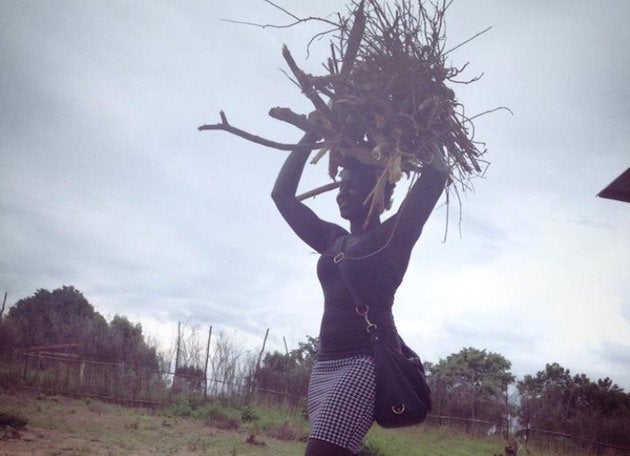 WASHINGTON -- Some of the coverage of the war in Syria, which has forced millions of people to leave their homes, sometimes traveling hundreds of miles by foot, has been hard to watch for Nyamal Tutdeal.
The 29-year-old walked from Sudan to Ethiopia, traveling by night and in the early morning to avoid airstrikes, when she was 7 years old. Born to a Sudanese family living in Ethiopia, her family had returned to their homeland by foot only to have to leave again. Three years later, in 1996, Tutdeal, her mother and her siblings moved to South Dakota as refugees. Her father, who stayed behind in Sudan, died in the war not long after. 
Tutdeal follows what's going on overseas with horror. She said the recent video of a Hungarian journalist tripping and kicking Syrian refugees made her cry.
"I can remember as a child having to flee from home," said Tutdeal, who founded the NyaEden foundation to help refugees in Africa. "That could have been me. So to me, that really brought back a lot of fresh memories."
The Obama administration is facing opposition as it prepares to announce its proposed refugee admission numbers for the 2016 fiscal year, which begins on Oct. 1. The White House has already announced plans to accept 10,000 Syrians next fiscal year.
Some opponents have said that refugees might be terrorists, others don't think the U.S. has the resources to take them in. GOP presidential candidate Mike Huckabee suggested refugees are "really just coming because we've got cable TV." Iowa State Sen. Jason Schultz (R) said refugees "do not want to become Americans" and "only want the free stuff from America."
That's far from the case said some former refugees. They said their reason for coming to the U.S. was to escape violence elsewhere, not to bring it here. Their desire, they said, is to contribute to the country, not take from it.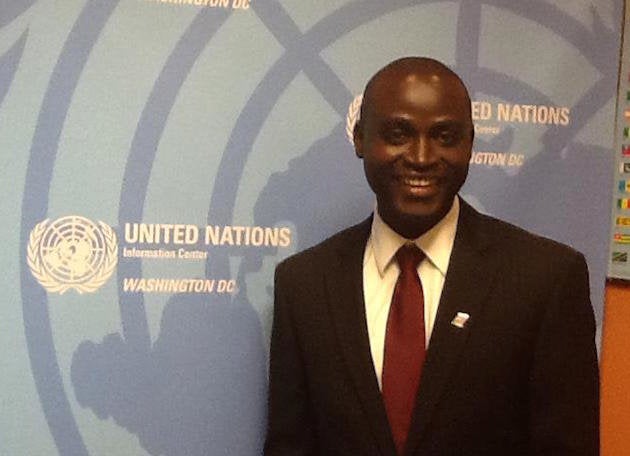 Omar Bah, a 36-year-old former journalist who fled the Gambia in 2006, said he got a job within three months of coming to the U.S. and stopped receiving government benefits. 
"People contribute to this country because we are grateful," Bah said. "We give thanks and we work hard to contribute to the continuous progress of this great nation. These people should be given the same opportunity."
Bah said he was arrested and tortured multiple times in his home country because of the stories he wrote, which were highly critical of the Gambian government.
When he found out that the government was planning to kill him he left for neighboring Senegal. Then he went to Ghana, in 2006. When Bah's relocation to the U.S was approved he moved to Rhode Island in 2007.
Bah and his wife, who joined him in 2009, have two American-born sons, and his mother came to the U.S. in 2014.  Bah, who works as a therapist, wrote a book about his experiences. He also founded an organization, Refugee Dream Center, to help people who move to the U.S.
Bah said the U.S. should increase its refugee admissions by at least 10 percent, and said that he would like to see Europe do more as well.
"I was able to regain my life, I regained hope, I got a home once more in my life, a place I can call home, a country," Bah said. "That is what I think every human being in this world deserves to get."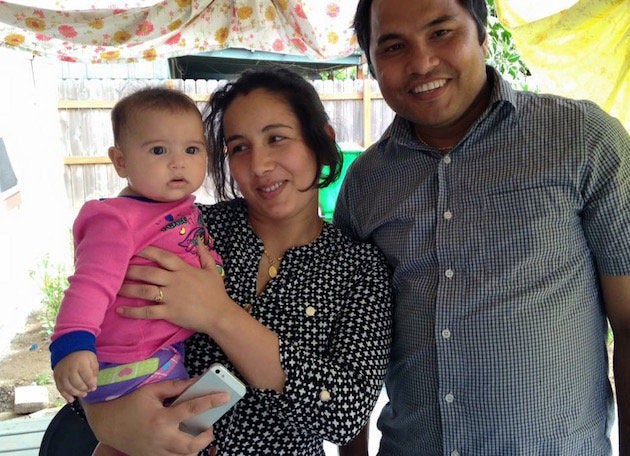 Som Nath Subedi, 34, lived in a refugee camp for two decades after his family was forcefully evicted from his native Bhutan in the early 1990s. He resettled in Portland, Oregon, in 2008, and became a U.S. citizen in 2013. Subedi said he was overwhelmed with emotion when he saw the photos of three-year-old Syrian refugee Alan Kurdi, who washed up on a Turkish beach after drowning earlier this month, because the boy reminded him of his 6-month-old daughter.
"If that doesn't wake us up, then nothing will," he said.
Subedi said the government's proposal to admit 10,000 Syrians in the next fiscal year is far too low, "like a drop in the ocean." He said the U.S. should recognize both its responsibility to help others and the contributions refugees can make.
"Investing in these refugees' lives is not a loss or a burden to the U.S.," he said. "I am the perfect example. I got $1,000 as an investment from the U.S. government, and I have paid around $50,000 or $60,000 so far to the U.S. economy."
"I rented an apartment, I bought my house, I have a red Mustang car ... I'm buying a cell phone, food here. It's not a loss," he added.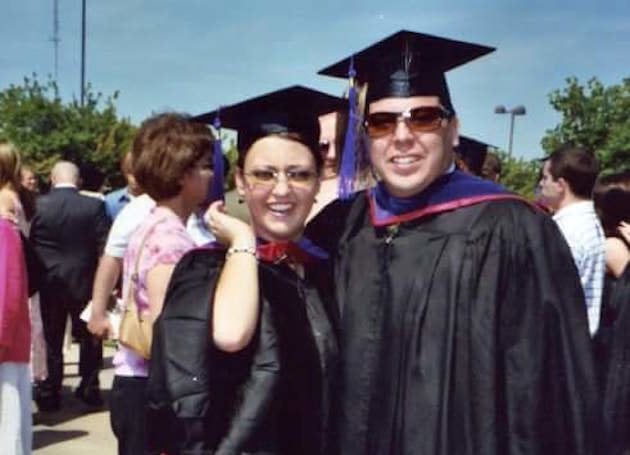 One day recently, Selena Sujoldzic, 33, was watching the news and saw footage of Syrian refugees getting off a bus after reaching safety. It brought back memories of when she fled the genocide in Bosnia in 1994. She recalled arriving in Croatia on a bus with her mother and brother to join her father, and him running after the bus when he spotted his family through the window so he could hug them as soon as they got off.
Sujoldzic, who is now an attorney in Wichita, Kansas, said she didn't realize she was crying as she watched the news, until she touched her face.
"I just felt like I was there with them when I saw them get off that bus," Sujoldzic said.
Sujoldzic said she gets frustrated at the way some people talk about refugees, and the stigma attached to the word itself. She said people seem to forget that those fleeing violence and persecution are regular people first and foremost, and that "refugee" is a situation they are in, not their identity.
It doesn't make sense to refuse to help Syrian refugees because of security concerns, as everyone is screened when they enter the U.S. she said -- and that's something she supports.
"One of the things that made me feel [at] home, finally, here in the United States is the fact that I felt safe," Sujoldzic said. "I am 100 percent a supporter of keeping the United States safe. I'm also into helping refugees as well. I do believe that there can be a balance."
REAL LIFE. REAL NEWS. REAL VOICES.
Help us tell more of the stories that matter from voices that too often remain unheard.