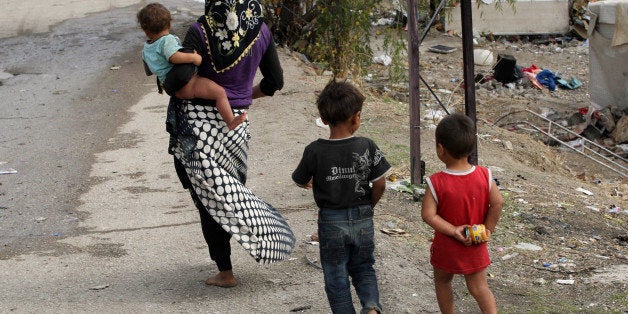 * Syrians fleeing Egypt across Mediterranean
* UNHCR urges Europe and West to grant asylum
* Libya, Egypt struggling to cope with burden
GENEVA, Oct 18 (Reuters) - The U.N. refugee agency on Friday appealed to European and other states to grant asylum to more Syrians as increasing numbers flee their country in perilous journeys across the Mediterranean.
Syria's immediate neighbours, as well as Libya and Egypt, are struggling to cope with an average daily exodus of 4,000 Syrian refugees and need support in sharing the burden, the U.N. High Commissioner for Refugees (UNHCR) said.
"Growing numbers of Syrians are crossing the Mediterranean from Egypt to Italy, citing increasing anxiety over their security as well as incidents of physical assaults, verbal threats, detention and deportation," UNHCR chief spokeswoman Melissa Fleming told a news briefing in Geneva.
Since August alone, 6,233 Syrians and Palestinians who were refugees in Syria have arrived in Italy aboard 63 boats, she said. This was against 350 Syrians who came in all of 2012.
Up to 300 people are missing after a boat carrying as many as 500 Syrians and Palestinians from Syria sank off the coast of Malta on Oct. 11 after departing from Libya, Fleming said.
Survivors reported their vessel had been fired on two hours after it left Libya's shores. Libyan Prime Minister Ali Zeidan denied Libyan forces were involved but promised to investigate.
A boat of 112 passengers, including 40 Syrians, sank the same night off Egypt's coast. The 100 survivors are detained in police stations in the Alexandria region, the UNHCR said.
"Given the ongoing and dramatic needs of Syrian refugees, which are likely to continue and grow in the immediate future, reinforcement of capacity to receive them in North African countries is increasingly urgent," Fleming said. "These countries are experiencing their own internal issues."
Egypt hosts up to 300,000 Syrians, according to government estimates, but there has been a backlash against them since Islamist President Mohamed Mursi was ousted in July.
Lebanon, Jordan, Turkey and Iraq have taken in most of the nearly 2.2 million Syrian refugees who fled a civil war that has killed at least 100,000 people since March 2011.
The U.N. agency has proposed that Western countries admit up to 30,000 Syrian refugees on resettlement, humanitarian admission, or other admission programmes by the end of 2014.
So far this year, 16 Western countries have pledged to resettle 10,240 Syrian refugees, including 500 announced by France this week, the UNHCR says. Germany accounts for 5,000.
"UNHCR is calling on countries that have the means to do so, in Europe or beyond, to offer solidarity through not only financing and other contributions, but through measures that would mean third-country resettlement and family reunifications," Fleming said.
(Reporting by Stephanie Nebehay; Editing by Angus MacSwan)

Related
Before You Go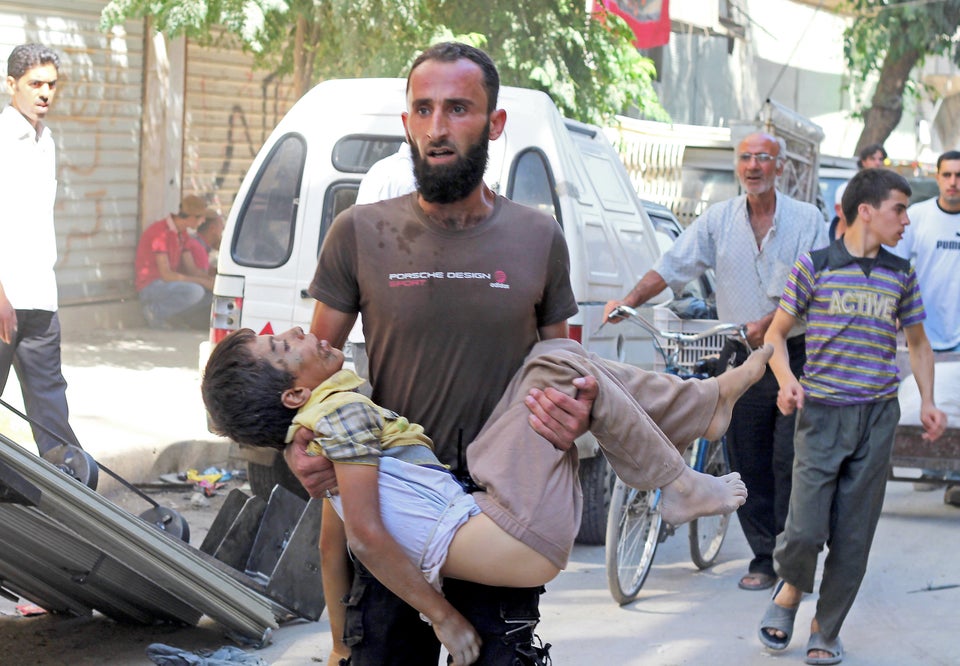 Syria War In October (Warning: Graphic Images)
Popular in the Community