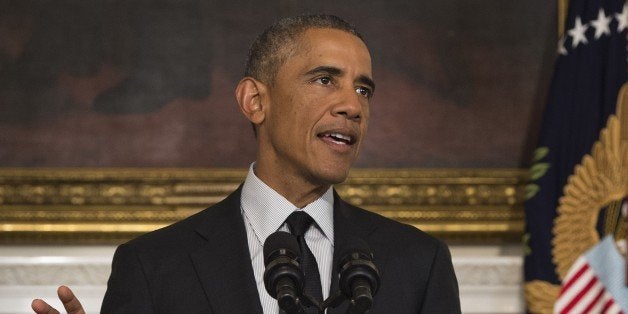 BEIRUT, Jan 16 (Reuters) - The Syrian state news agency on Friday attacked U.S. military plans to train and equip Syrian rebels, saying they amounted to support for terrorists.
The plan is part of the U.S. strategy to roll back the Islamic State group that has seized much of eastern and northern Syria. Senior U.S. officials met Syrian opposition and civil society leaders in Istanbul this week to discuss the program.
A Pentagon spokesman told Reuters on Thursday the U.S. military is planning to deploy more than 400 troops to help train the Syrian rebels.
"Washington continues supporting terrorism in Syria and announces its intention to send 400 soldiers to train the terrorists," the state news agency SANA said.
The Syrian government has depicted the entire armed opposition as terrorists since civil war erupted in 2011.
The insurgency is today dominated by hardline Islamist groups including Islamic State and the al Qaeda-linked Nusra Front. The non-jihadist opposition has little presence.
The United States has not yet said exactly which elements of the opposition it plans to train, though it says the support will go to moderates.
Syria has said it is ready to be part of an international effort to fight Islamic State. But the United States, which is leading a coalition in air strikes against Islamic State in both Syria and Iraq, has said President Bashar al-Assad is part of the problem. (Writing by Tom Perry in Beirut; Editing by Mark Trevelyan)
Calling all HuffPost superfans!
Sign up for membership to become a founding member and help shape HuffPost's next chapter