Child marriage affects millions of girls around the world, but the problem has become increasingly common among child refugees. So this teen took it upon herself to help combat the practice -- from her refugee camp.
Fifteen-year-old Omaima Hoshan, a Syrian refugee, runs workshops to discourage child marriage in Jordan's Za'atari refugee camp, according to UNHCR.
"When I see young girls getting married, it scares me," Hoshan says in a video from the United Nations refugee agency. "Girls from my home have their future lost or destroyed. This is something I can't accept."
Hoshan leads girls in drawing, acting and lecture sessions, spreading information about underage marriage and encouraging girls to stay in school and to speak to their parents about the issue, according to Mashable.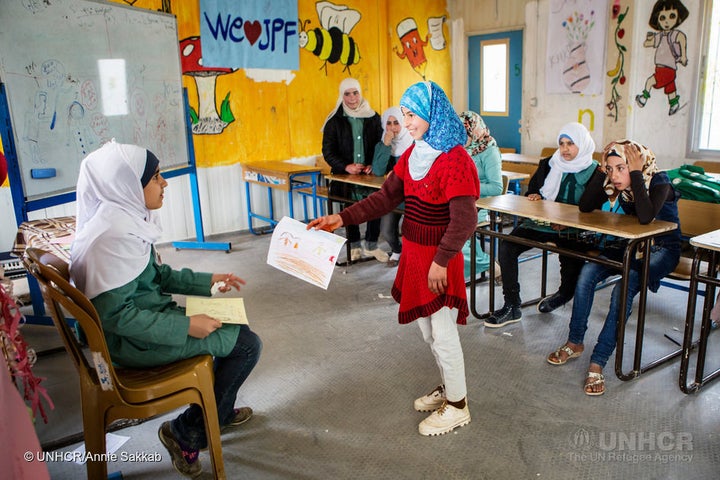 Refugee girls are at heightened risk of early marriage, according to UNHCR. In pre-war Syria, around 13 percent of marriages involved someone under 18. Among Syrian refugees in Jordan, this rate rose to 32 percent -- or one in three marriages. What's worse, almost half of them involve husbands 10 or more years older.
Marrying underage negatively affects girls' health and life outcomes: Child brides are less likely to stay in school, and more likely to be victims of domestic violence.
For Hoshan, it all started when one of her best friends was married off just before her 14th birthday. She left school after the marriage and was never seen again.
"She didn't want to get married, but her parents thought it was the best option for her," Hoshan told UNHCR. "She was one of the best students in our class."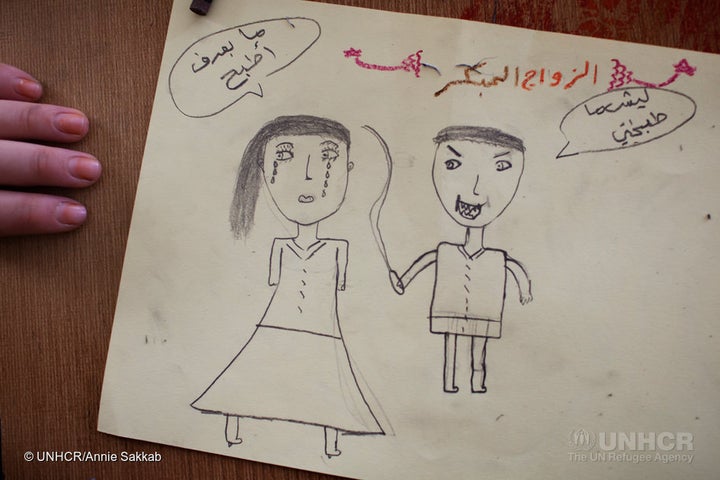 Hoshan's workshops have seen some successes: When one of her friends was planning to get married and leave school, Hoshan convinced her to ask her parents to call it off, according to Mashable. Now her friend is back in school.
As in many other countries where child marriage occurs, marrying under 18 is technically not legal in Jordan, according to UNHCR. However religious judges can authorize marriages with children as young as 15, and there are even cases of local sheikhs illegally marrying girls who are 14 years old, or younger.
Hoshan plans to get married herself one day, but on her own terms.
"[It will be] after I've finished my education and been to university," she told UNHCR. "Hopefully when I do get married, I won't be living in Za'atari anymore."