A Syrian teen who fled his home in search of safety refused to leave his beloved dog behind.
In a video from the U.N. Refugee Agency, 17-year-old Aslan, who's from Damascus, says he trekked 500 kilometers (about 311 miles) on foot to the Greek island of Lesbos, and insisted on keeping his puppy, Rose, with him, despite the grueling journey.
"I love this dog," Aslan says in the video.
UNHCR shared the video on Facebook this past Saturday where it has since gone viral with more than 2.6 million views and has inspired incredible reactions from the social media users.
People from several countries including Austria, Hungary and Holland left comments on the video, offering the teen and his little companion a place to stay or a helping hand. Rose Aslan, who shares a name with the teen and his dog, inquired as to how to help.
"I find it serendipitous that the dog has my first name and the boy has my last name -- is there any way I can get in touch with the boy?" she wrote on the comments thread. "I'd love to help him out!" In a reply, UNHCR promised to contact the woman.
In the video, the teen appears to only carry a backpack and a small kennel for his dog. He also shows the camera Rose's pet passport, which he brought for the journey. When asked why he decided to bring his dog, while only keeping a small bag for himself, Aslan simply repeats, "I love my dog."
Aslan's story is moving, but UNHCR reminds us that he is not alone in his commitment to his pet.
"When forced to flee home because of war," the organization wrote in its Facebook post. "Many people would never dream of leaving their pets behind."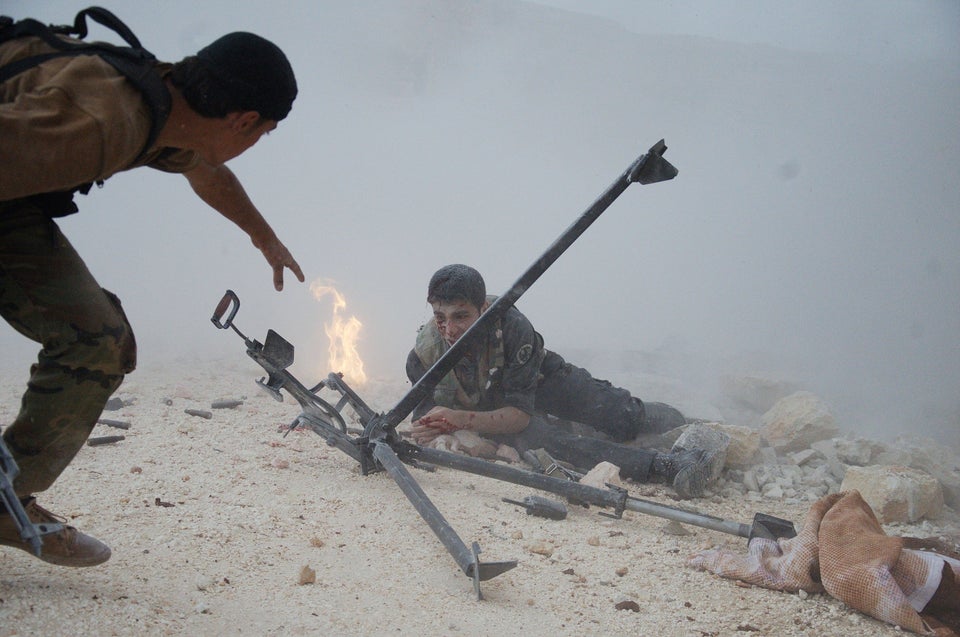 War In Syria
Related