A staggering 11.5 percent of Syrians have been killed or wounded since the civil war began in 2011, according to a new report. That's more than the populations of 15 U.S. states -- New Mexico, Nebraska, West Virginia, Idaho, Hawaii, Maine, New Hampshire, Rhode Island, Montana, Delaware, South Dakota, North Dakota, Alaska, Vermont and Wyoming.
The number of fatalities in Syria added up to 470,000 at the end of 2015, according to the nonprofit advocacy group the Syrian Center for Policy Research's new report titled "Confronting Fragmentation." United Nations estimates have placed the number of people killed at 250,000, but the SCPR said that this figure is grossly inaccurate, given that the U.N. stopped collecting data in 2014.
This represents a mortality rate increase from 4.4 per thousand in 2010 to 10.9 per thousand in 2015, the study said.
The "human catastrophe" in Syria is also reflected in the amount of people wounded, which has climbed to 1.88 million according to the report. Life expectancy at birth has plummeted from 70.5 years in 2010 to 55.4 years in 2015.
"The fragmentation in Syria has become a black hole that turns local and international human and material resources to sabotage and chaos engines," the report states.
The latest rounds of peace talks in Geneva last week collapsed after the United Nations mediator felt like more work needed to be done. U.S. Secretary of State John Kerry is in Munich in an effort to restart negotiations.
Almost half of the country's entire population has been displaced in a massive "hollowing," including 6.23 million people who are internally displaced within Syria, the report states. An additional 3 million refugees have fled the country and 1.17 million have migrated to other countries.
Hundreds of thousands of Syrians made the perilous journey to Europe in 2015, with more on the way every day. At least 50,000 have fled the northern city of Aleppo in recent weeks due to a government and Russian-backed offensive to retake the city from rebel groups.
There are no economic growth opportunities in sight and the overall poverty rate stood at 85.2 percent at the end of 2015, the report said, up from 83.5 percent in 2014. Almost 70 percent of the population lives in extreme poverty, "unable to secure basic food and non-food items necessary for the survival."
The conflict "continues to destroy the social and economic fabric of the country with the intensification of international interventions that deepen polarisation among Syrians. Human development, rights and dignity have been comprehensively ruined," the study said.
Kerry will meet with his Russian counterpart Sergei Lavrov on Thursday. Russia proposed Wednesday to implement a ceasefire in the country starting next month, according to a Western official, but the Syrian military said it has no intention of bringing its offensive in Aleppo to an end.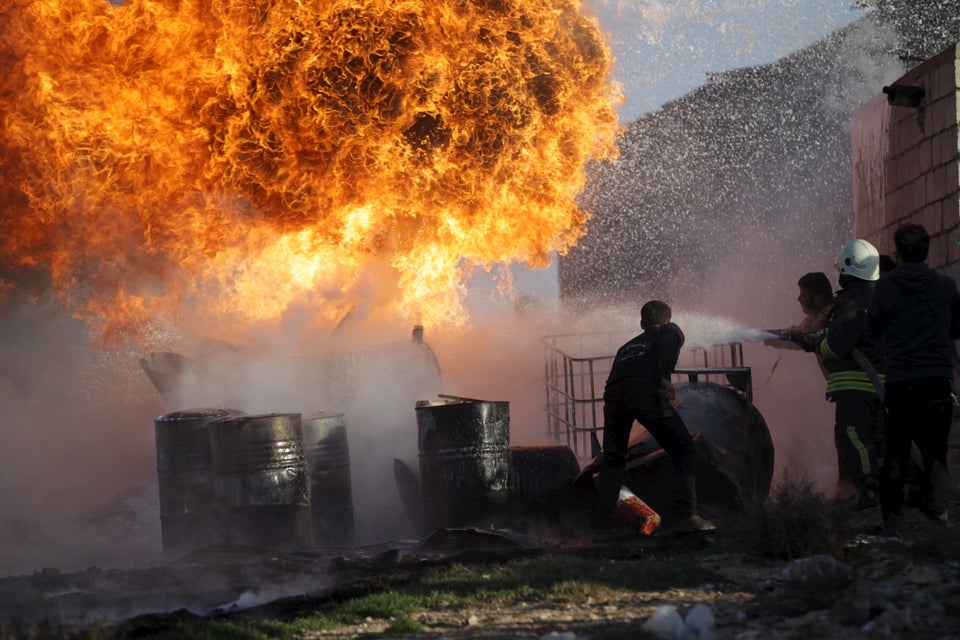 Inside Syria's War
Related
Popular in the Community