When President Donald Trump launched 59 Tomahawk missiles at a Syrian military airbase in the Homs province on the night of April 6, Amal Mohammed, a Syrian mother of six living in Idlib, felt hopeful relief was finally on the way. 
Launched six years into Syria's civil war, the first direct American military action against the Syrian government came in response to a brazen chemical weapons attack allegedly carried out by the regime in the rebel-held Idlib province. On April 4, Syrian warplanes had pounded the town of Khan Sheikhoun with bombs that were suspected of carrying the nerve agent Sarin, which killed at least 89 civilians.
Mohammed, whose name has been changed to protect her identity, lives with her children less than 100 miles from Khan Sheikhoun. She told HuffPost that the indiscriminate assault against civilians by the government had left her family traumatized in the days following the attack. The American strikes were a good start, she said, and she hoped Trump would follow up with even stronger action against Syrian President Bashar Assad.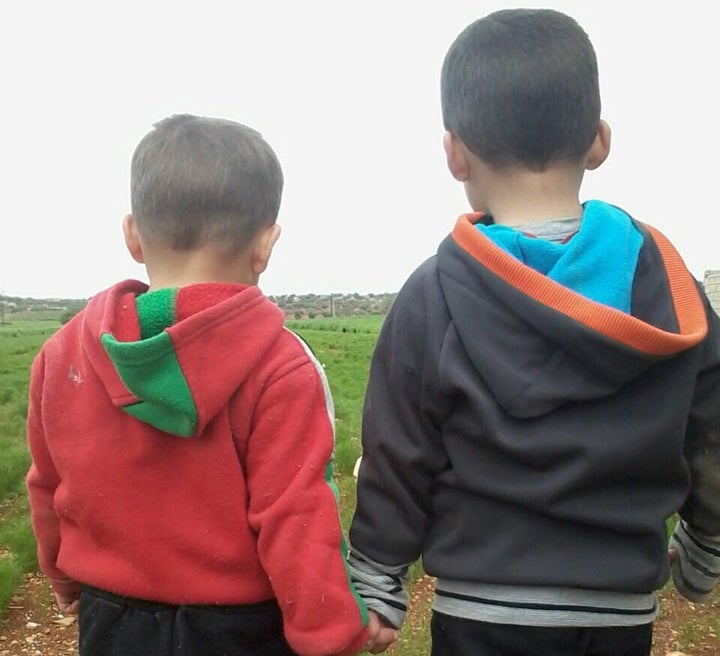 Weeks later, Mohammed was disappointed. "We can't trust anyone," she told the HuffPost on April 27, speaking in Arabic. "This strike was not nearly enough and not effective. Things have gone back to as they were. Civilians are still being targeted. Shops are being targeted. Hospitals are being targeted. There is no accountability. Trump didn't do anything he said he would do. The massacres continue."
Trump's decision to strike the Syrian regime air base yielded widespread praise from Western allies, many of whom had advocated for stronger use of military force in Syria in recent years. Reactions in the Middle East had been mixed. While Saudi Arabia proclaimed its full support for Trump's "courageous decision," Assad-ally Iran expressed disgust at the military action.
What's the purpose of that attack if you're not going to make some radical changes regarding these matters?

Omar al-Muqdad, journalist and documentary filmmaker
The Trump administration has maintained that its strike was never intended to halt Syria's conflict or stop the use of conventional weapons, but rather to send a message Assad and its ally Russia. "The strike was a message to Bashar al-Assad that your multiple violations of your agreements at the U.N., your agreements under the chemical weapons charter back in 2013, that those would not go without a response in the future," Secretary of State Rex Tillerson told ABC News' George Stephanopoulos on April 9.
That reality turned initial hopes into disillusionment for some Syrians, including Mohammed who had been waiting throughout the six-year war for the world to take decisive action against Assad.
The American strikes last month changed little on the ground. Russian and Syrian jets have carried out airstrikes in the days following the U.S. attack, including reported bombings in the same Idlib town where the toxic gas killed scores.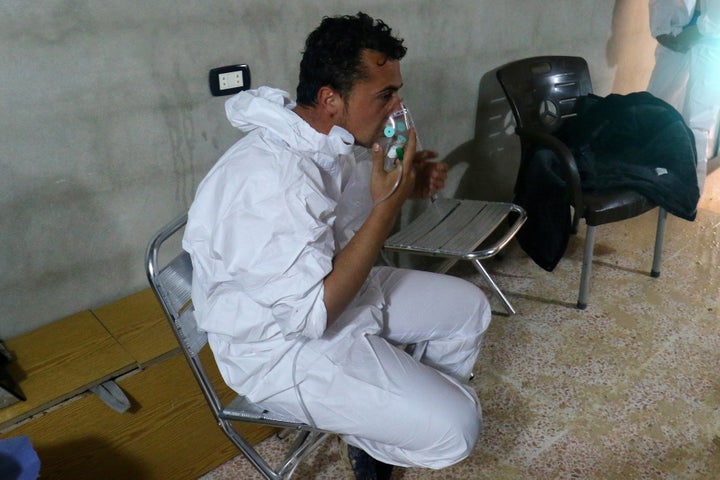 Days after the U.S. strikes, Ibrahim Dallou, a Syrian refugee who resettled in Atlanta, Georgia in July 2016, praised Trump for "putting an end to the tyrants of the world."
Dallou had been extremely disappointed by the previous Obama administration's reluctance to take direct action against Assad, despite the rising civilian death toll. "It was on the U.S. government to do this since President Barack Obama," Dallou told HuffPost in April.
Obama had been wary of the effectiveness of one-off strikes and was reluctant to involve the U.S. much deeper into the conflict. U.S. policy under the Obama administration in Syria had instead primarily been focused on attacking the self-described Islamic State and offering support to Kurdish militias.
Dallou hoped Trump's airstrikes were a sign of a new U.S. strategy in Syria, one that instead focused on Assad."This strike is a powerful signal the United States of America [is] standing alongside humanity and justice," Dallou said, praising Trump's departure from previous policy.
But last week, Dallou said he was frustrated and disheartened with what has happened since - the civilian death toll has continued to rise.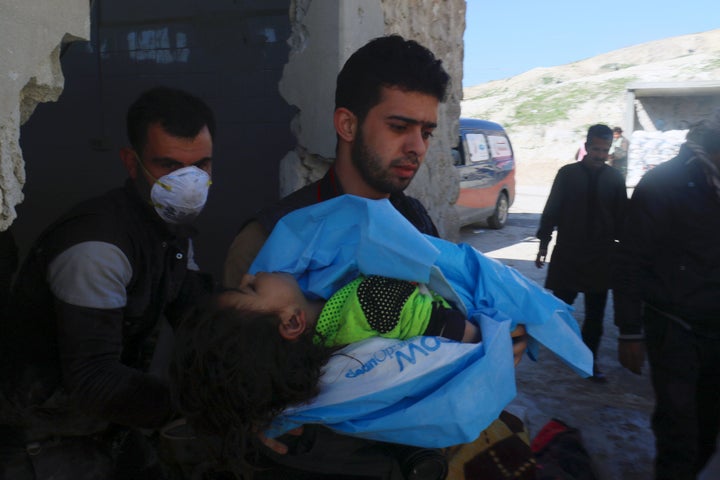 Omar al-Muqdad, a journalist and documentary filmmaker who was imprisoned by the Assad regime and now lives in Arkansas, echoed Dallou's hope that Trump would go further than the tomahawk strikes and "exert some serious pressure on the Russians and Iranians in order to remove Assad from power."
More than a month later, al-Muqdad calls the American strikes a "show attack."
"It was just an attack for media use, that's all, because he'd been accused of being a Russian puppet for a while," al-Muqdad said. "What's the purpose of that attack if you're not going to make some radical changes regarding these matters?"
It's unclear where exactly the Trump administration stands on the future of Assad. Nikki Haley, the U.S. Ambassador to the U.N. has said repeatedly there can be no peace in Syria with Assad in power. However, the secretary of state has flip-flopped on the subject several times. While Tillerson said on April 9 that Assad's future would be decided by the Syrian people, he told top diplomats two days later that " the reign of the Assad family is coming to an end."
Mohammed said last month she wanted the U.S., the U.N. and the international community to stop Assad and take him to court. So far, Trump "hasn't done a thing that's helped" their cause, she said.
"We are so scared. We heard there are still gas attacks that can kill us. We are traumatized," Mohammed said.
The day of the chemical attack on Khan Sheikhoun was "really hard," she explained. When she heard the planes go by to strike, she didn't know the planes carried chemical bombs. "People began to go underground," she recounted. "People still in their homes were trying to rescue their family members and relatives. ... Children died."
"We were hoping for better," she said. "We are still being promised that things will change. We lost hope."
Calling all HuffPost superfans!
Sign up for membership to become a founding member and help shape HuffPost's next chapter
BEFORE YOU GO
PHOTO GALLERY
U.S. Strikes Targets In Syria