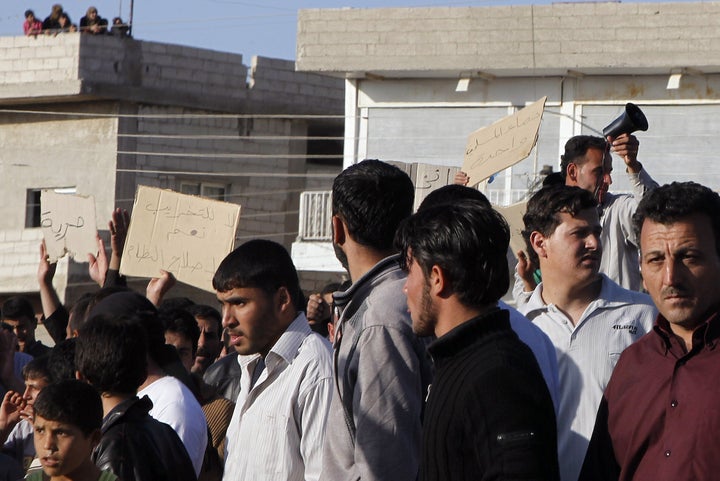 The words have been repeated from Tunisia to Egypt, from Yemen to Bahrain. "The people want the regime to fall" - the mantra of revolution. And so, last week, after 15 kids wrote those words on a wall in the agricultural town of Dara'a in southern Syria, the local governor decided to come down hard. The young people - all under 17 - were thrown in jail. The punishment stunned the town and, suddenly, Syria - so confidently authoritarian - got its first strong taste of rebellion in what is called the Arab Spring.
Syria remains a closed and walled-off nation. But descriptions of the uprising in Dara'a were dramatic. The alleged details included dozens of young men pelting a poster - in broad daylight - of a smiling President Bashar al-Assad; a statue of his late father and predecessor Hafiz al-Assad, demolished; official buildings including the ruling Baath Party's headquarters and the governor's office burned down. "There is no fear, there is no fear, after today there is no fear!" hundreds of men chant, captured in shaky mobile phone footage allegedly taken on Monday. Over the weekend, provincial security forces opened fire on the marchers, killing several.
Calling all HuffPost superfans!
Sign up for membership to become a founding member and help shape HuffPost's next chapter