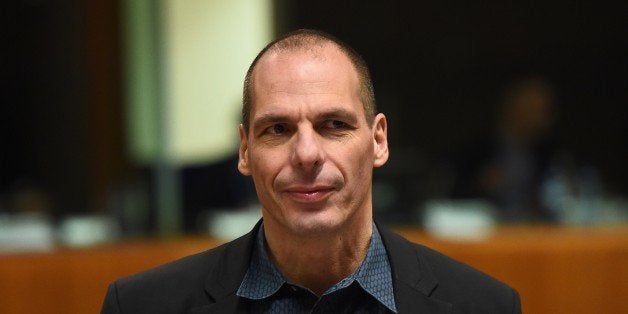 Greek Finance Minister Yanis Varoufakis is confident his leftist Syriza party would sweep if an election were held today.
"We would walk these elections," he told The Huffington Post in an interview Thursday. "If we held elections, we would absolutely walk them."
Indeed, the party leads by a wide margin. Syriza enjoys the support of 47.8 percent of Greeks, according to a survey conducted last month by the Athens-based research firm Metron Analysis. The previous ruling party, the center-right New Democracy, garnered 21.1 percent.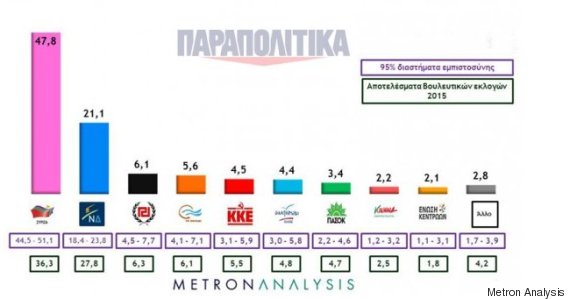 Syriza swept debt-laden Greece in January -- with 36.3 percent of votes -- on an anti-austerity platform. In his victory speech, newly elected Prime Minister Alexis Tsipras vowed to renegotiate a deal with Greece's creditors to alleviate the strict fiscal rules imposed on the country after it received its second bailout since 2010.
"We would do much better than the last election," said Varoufakis, who has become somewhat of an international rock star for his bold statements and casual attire at formal summits. "You only have to walk around with me on the street to realize that."
Still, he said, an election would be detrimental to Greece. Though a vote could strengthen Syriza's grip on Parliament by winning more seats, it would distract from a new deal with the so-called Troika, the trio of the International Monetary Fund, the European Central Bank and the European Union, to which Greece is indebted.
"This negotiation has to be completed," Varoufakis said. "We have to get down to work to reform Greece very quickly."
Popular in the Community