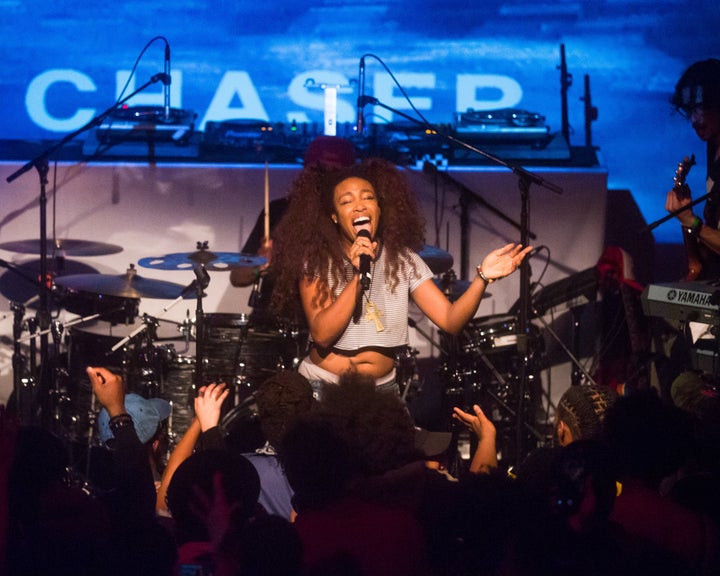 R&B singer SZA has worked with some of the biggest acts in urban music, but her down-to-earth demeanor is what shined through during her soulful performance in Brooklyn on Thursday.
Following two back-to-back performances at one of the nation's biggest music festivals, the singer made it to the East Coast for a much more intimate affair. The event, hosted by Afropunk and Jose Cuervo, was inspired by the tequila brand's new ethos, "Cuervo, no chaser," the catchy lyric pulled straight from Beyoncé's "Formation."
SZA started her set off slow, opting to open with her vocals from Rihanna's "Consideration." The song, which SZA co-wrote, is one of the singer's most recent collaborations -- one that marks her latest stride toward wider mainstream visibility. But while chatting with The Huffington Post after the show, SZA seemed remarkably modest about the journey.
"It was definitely just a random blessing," she said, looking back on her experience with the "Work" singer. "I made a song [Rihanna] connected to, and it just happened. She was super humble, just about everything. So it was really like, just a warm moment."
"That was crazy. I was totally unprepared for that. I can't even," she said. "That's all I can say about it. I was totally unprepared. I've never done anything like that. Like an award show? Even rehearsing for it, I was like, 'What is this?'"
In expressing her disbelief over traveling to London, her first-ever trip to the city, SZA took a moment to laugh about the experience and a candid glimpse of the singer's personality peeked through.
"I made fun of everyone. All day. They talk so weird," she said, remembering the unmistakable cadence of the London accent. "It was too easy. It was amazing because [it's like] you're in 'Madeline.' You're in f*cking 'Madeleine.' It's crazy. You have to tell everyone."
Her throwback reference was to the 1998 live-action film adaptation of the children's book Madeline, a story of an all-girls boarding school in Paris (which featured way too many British accents for a movie that was supposedly set in France). As it turns out, SZA is quite the '90s pop culture fanatic. She credited her fearlessly eclectic, old-school aesthetic to the television shows and movies of her childhood.
"I think it's a mixture of everything we've seen in life. Watching like 'The Wonder Years,' and 'Doug,' [and] 'Clarissa Explains It All,'" she said. "Or even 'Clueless,' but I wasn't that girly. I always took it like very 'Dawson's Creek' random. Drew Barrymore [in] 'Never Been Kissed.'"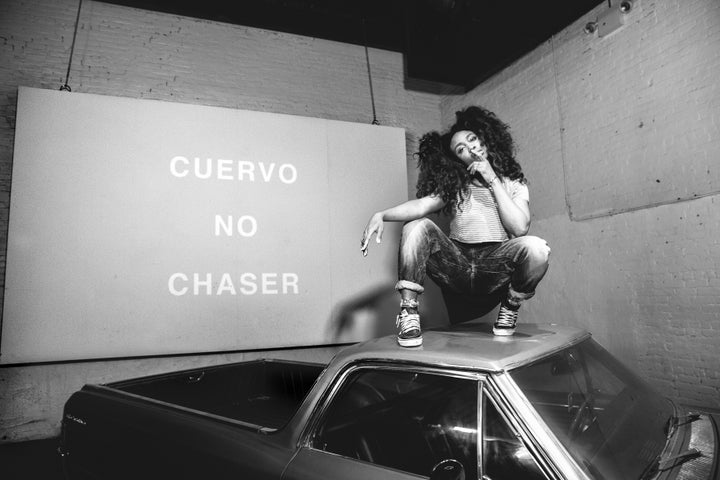 Dressed in a crop top, styled with baggy jeans and some classic black high-top Vans, her laid-back, '90s stylistic influences were obvious -- a sign that the singer's penchant for thrifted pieces is still going strong.
In fact, SZA's authenticity was palpable in more ways than one. At one point during the interview, a friend of the singer's stepped into the conversation to ask for SZA's phone number, which she had lost unexpectedly. "I've had the same number since eighth grade," SZA replied, as she punched her contact information into her friend's phone.
The conversation eventually turned to her fellow Top Dawg Entertainment signees, two of whom made appearances at the singer's Coachella set. As SZA discussed her relationships with talented Tennessee native Isaiah Rashad and Compton's shining star Kendrick Lamar, it was obvious that her connections with her TDE labelmates run deep.
"That's like really my family. I feel like people throw that word around a lot, but that's really my family," she said. "We slept on couches together. Me and 'Zay lived together for two years. And all the other boys, our bond, it's just family sh*t, like I respect them. They're my brothers."
SZA, whose collaborations with K Dot produced tracks like the syrupy slow "Babylon" and "Untitled 04," said Kendrick is the introspective, more mature one of the group.
"He's like a little more like quiet. You know like when your older relative doesn't say much, but like the things that they do say are very precise and right on target? So he's Cuervo, no chaser. He's straight up. He doesn't drink, but theoretically!" she laughed.
As for her own music, SZA recently assured Vibe that her album "A" is coming soon, but she's taking her time on the project. It's just another sign that the same SZA who hasn't changed her number in over a decade isn't willing to rush her creative process for anyone.
Before You Go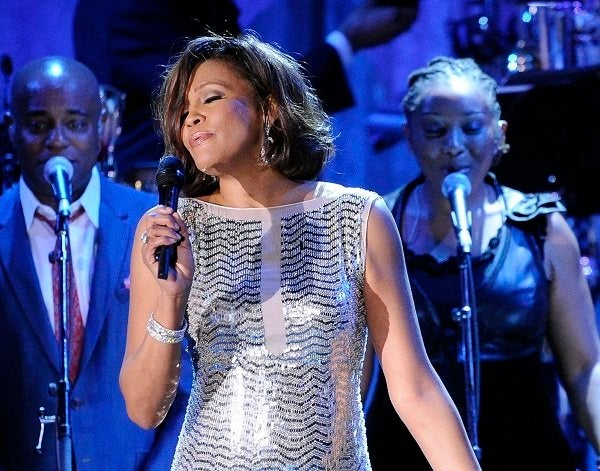 R&B Power Belters
Popular in the Community