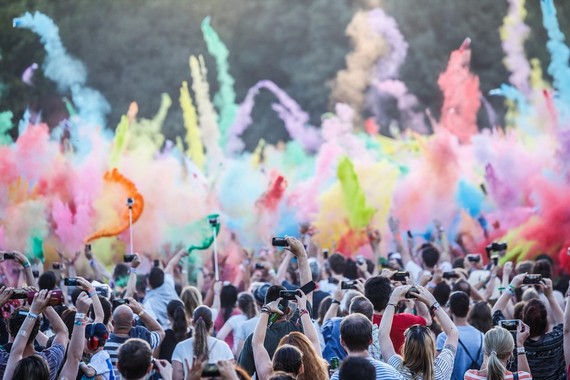 "Szia Sia," yelled a bunch of Hungarian girls in unison -- fists in the air -- as Chandeliers, the finale song of Sia's Sziget Festival concert, came to a close. With laser lighting illuminating their gestures, and thunderous ovations drowning out their sound, the girls were voicing both the sentiments of the crowd and making a loving quip to their icon. The hollered Hungarian homonym in 'Szia Sia' basically meant 'see you around Sia' - an additionally clever pun given that during the entire show no one actually saw Sia at all as she remained hidden under a massive two-toned trademark wig while belting out her songs. What we did see, instead, was a paradigm shift for main stage festival performances - a masterpiece of a show where Sia remained obscured in what can be described an installation art piece of a costume while her body-double proxy, a highly skilled modern dancer, in the company of a brilliant actor and mime, displayed some of the most evocative choreography one is likely to come across in the history of pop performances (something more evolved but slightly reminiscent of David Bowie's collaboration with La La Human Steps).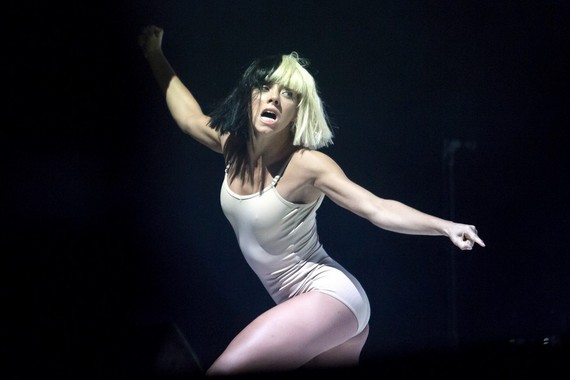 Renowned for her comments on empowerment and body-shaming, Sia Furler has made it a point to remind audiences that they should be paying attention to her art rather than her face and figure. As someone who has always had a general aversion to the notion of celebrity, Sia proves that you can give the most intimate of performances without showing even a bit of your physical self. In this all-encompassing watershed of an act, Sia performed what I'd refer to as a "metaphysical striptease act." She 'stripped' herself of her corporeal being and, instead, gave the audience a glimpse of her soul. She showed 'naked' emotions, sensual longing, and even illustrated a spiritual form of orgasm - all while keeping herself entirely covered head to toe. Unlike many acts who hide their true persona behind a costume that is paradoxically meant to "show all," Sia bared herself of her physical presence entirely and gave us something that felt like her essential self. As a testament to how successful it was, I can only say that the level of emotional candor being represented in dance and mime was enough to make me feel almost embarrassed by her level of intimacy.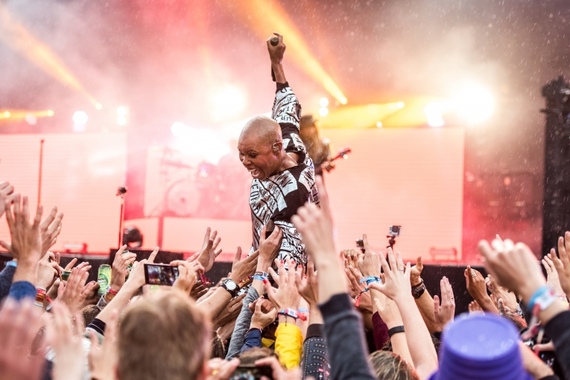 Sia wasn't the only one at her feminist best at Sziget. The gut-wrenchingly groovy Deborah Anne Dyer, more commonly known as Skin of Skunk Anansie was in full flight -- signature raspy voice, fever-pitched performance, and predatory presence. From fragile to menacing to romantic to volatile, Skin was at her unapologetic best, relentlessly driving home one mood after another. That the angry-young-woman rock band of the 90s feels more than appropriate today is a testament to how issues like racism and sexism are, sadly, far from resolved. With newer songs like Death to the Lovers holding their own when compared to emotional powerhouses like Hedonism and Squander, the band remains on solid footing with times.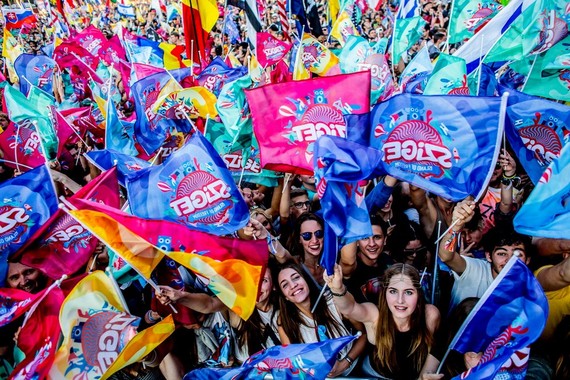 Formidable and flagrantly bisexual, frontwoman Skin remains the angst-pumping heart-thumping tough girl heir to musicians like Grace Jones and poets like Audre Lorde who wrote "I am deliberate and afraid of nothing." Soaring over Sziget, Skunk Anansie is a timeless machine for inspiring resistance. As one young member of the audience told me, "I can't f***ing believe, these guys are my mom's age." May they continue to incite a newer generation to rise and be accountable.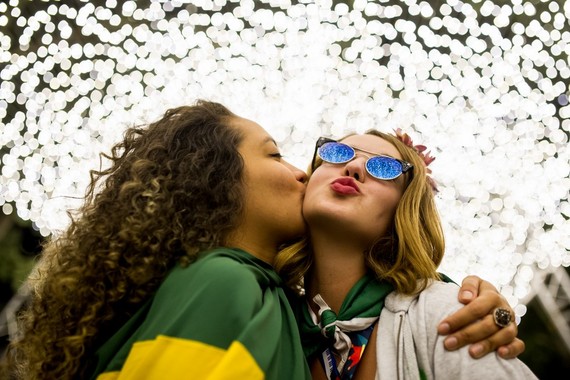 'Being a woman in the singer-songwriting industry,' explained Norma Jean Martine to Sziget's in-house roving video reporter, "means meeting a 50-year old man who tells you maybe if you sang more about sex and cussed more, you could be the next Katy Perry. Sure, marketing sex sells and it's their job to make singers sexy and sell it. And while we have female figures and shouldn't hide them, it shouldn't be done to the point of making us uncomfortable." With moody songs like Lana Del Ray but with a genuine voice! and a Jazzy edge and blues-like vibe to her pop tunes, Martine is a consummate songwriter who has both penned hits for others as well as developed into a major singer in her own right. With a beautiful sultry to raunchy tone and an effortlessly thick contralto, she straddles the Streisand-like moments and Winehouse-like decadence with equal panache. Doing it her very own way, the New York born singer presently residing in London is someone who knows where she stands both as singer and as a woman. Refusing to become a commodity, she is courageous enough to do things her own way and gives meaning to the often overused phrase "indie artist."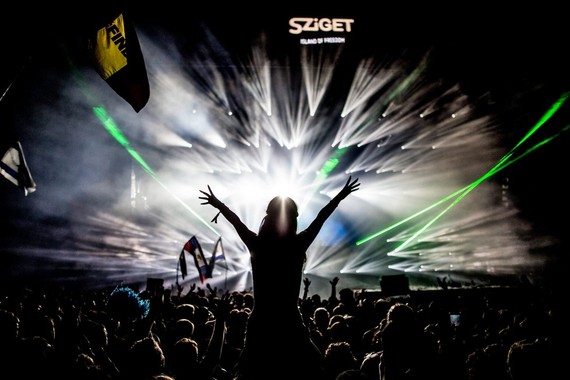 As for MØ (Karen Marie Ørsted) from Denmark, her punk do-whatever-you-feel-like on stage performances are a refreshing sight in pop flooded as it is with well-orchestrated and premeditated 'chick to stereotypically sexy' showcasing. As someone whose youth was spent in political activism and made no bones about being overtly feminist from her first MOR punk band single where she ranted Fisse I Dit Fjæs (meaning, "cunt in your face"), she cites the underground feminist hardcore punk movement, Riot Grrrl, as one of the biggest phenomena to have left a marked influence on both her music and her life. As a kid who once loved Sporty Spice of the Spice Girls, she soon graduated to idolizing Kim Gordon of Sonic Youth and eventually Karen O of The Yeah Yeah Yeahs. Her internship in New York was helping JD Samson of Le Tigre ("the girl with the mustache," as MØ's described her). And it was really an internship, as she explains, 'in girl power and feminism.'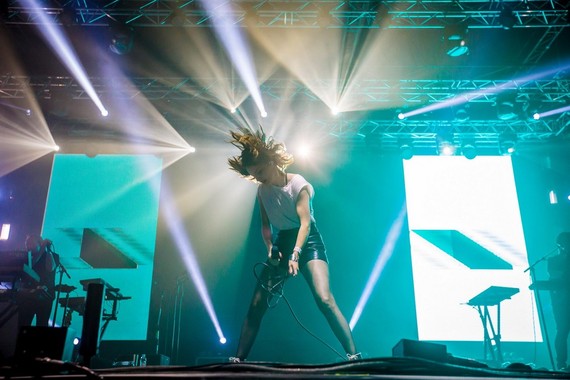 No slouch when it comes to Feminist ideology is the ever-alert and sharp tongued graduate of law and journalism, Lauren Mayberry of the Chvrches. Having written her dissertation on femininity and women's writing, Mayberry is eloquent, savvy and verbally adept at putting misogynists in their place. Having written a column for the The Guardian on the male-dominated music industry, the Glasgow native who founded the feminist collective TYCI (Tuck Your Cunt In), continues to contribute to the online magazine and blog while also being heard on podcasts and their monthly presented show on Subcity Radio. Explaining in an earlier interview what prompted her article on what feminism means to her, she stated "To me, it's the social, political and economic balance between the sexes -- which we do not have at this point."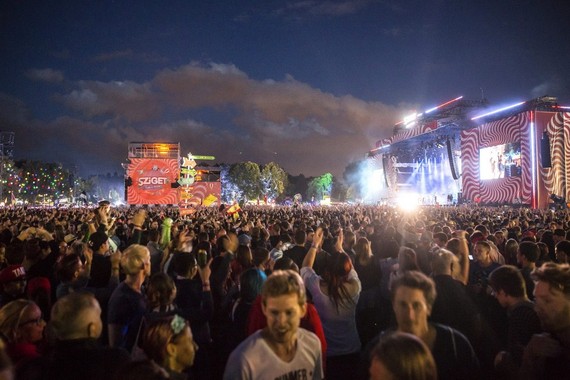 Seeing her turn Sziget's A38 stage into a frenetic field of youths jumping to Leave a Trace while mouthing the words "And you best believe that you cannot build what I don't need... I know I need to feel released," it was evident that her music as well as her message had found yet another home.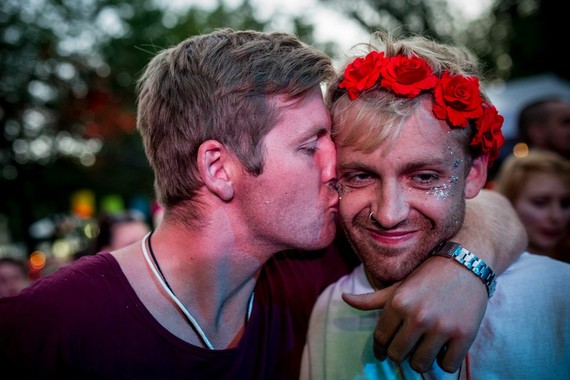 With Magic Mirror, Sziget's resident LGBT and queer venue, festival organizers have ensured that there is and will always be a place where issues relating to gay, lesbian, bisexual and transgender lifestyle can thrive. It is part of the Island of Freedom's policy to ensure that all Sziget Szitizens are made to feel very much at home.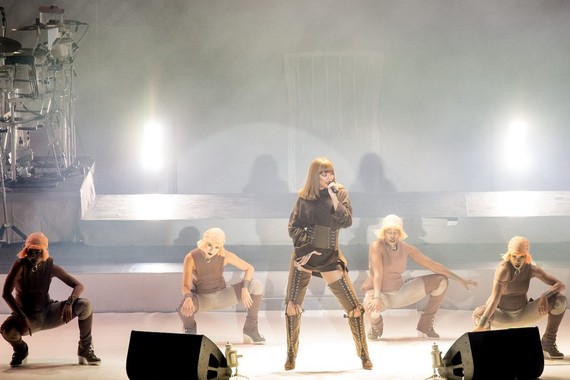 When it comes to feminism, Sziget's main stage also made room for the renowned artist who not only made Sia's composition Diamonds famous but prides herself on her feminism -- often much to the chagrin of other feminists. Of course, I am referring to Rihanna who at the Black Girls Rock! event recently stated after receiving her rock star award, "Role model is not the title they like to give me... But I think I can inspire a lot of young women to be themselves and that is half the battle. Hopefully, one day I'll be raising my own little girl who rocks... The thing that's kept me successful is being myself. I only know how to do that. And the minute you learn to love yourself you would not want to be anybody else."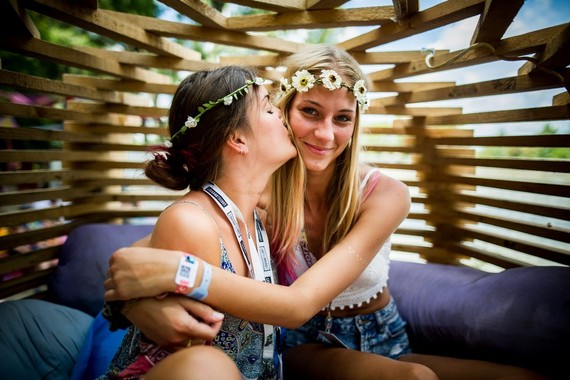 Standing by one of the late night dance venues, I overheard two Hungarian girls who had been kissing turn around and confront a man whom they felt had been staring at them. "Are you sure you don't want us to get you a camera?" the robust red head said facetiously. Surprised but with resolve the British man finally responded, "I wish my sister had that much courage. I know she's in love with another woman but would never dare show such affection for her in public." A bit embarrassed by having misunderstood what genuinely appeared to be a rather well-meaning if not unobtrusive voyeur, the brown haired girl quickly recovered and said: "Maybe the photo wouldn't be such a bad idea. Maybe you could send it to your sister with our love." Worried that this was some sort of set-up the man just smiled, waved it off and started to walk away. "No - really. I think you should," said the red haired girl giving a look of approval to her partner. "This is Sziget. Island of Freedom, and we just happy to be an ordinary couple, you know... come on - don't be shy." The man shrugged, gave in and slowly pointed his phone-cam in their direction as the two women posed for a kiss. Leaving the festival grounds for a last time, I thought to myself, Szia Sziget. Because I was sure I'd be coming back again in the upcoming years.
Rory Winston is a screenwriter, poet & lyricist who is the International Arts & Entertainment Editor for the NY Resident Magazine and a regular contributor to Viral Women.
Rockstar Photographers is an internationally acclaimed and multiple award winning group of photographers based in Budapest.