Nicole Stein, a woman from Calgary, Canada, decided to add a little heat to some boudoir photos she planned to give her fiancé Chris before their July 1 wedding, so she slipped into something a little more ridiculous.
And by ridiculous, we mean a T-Rex costume.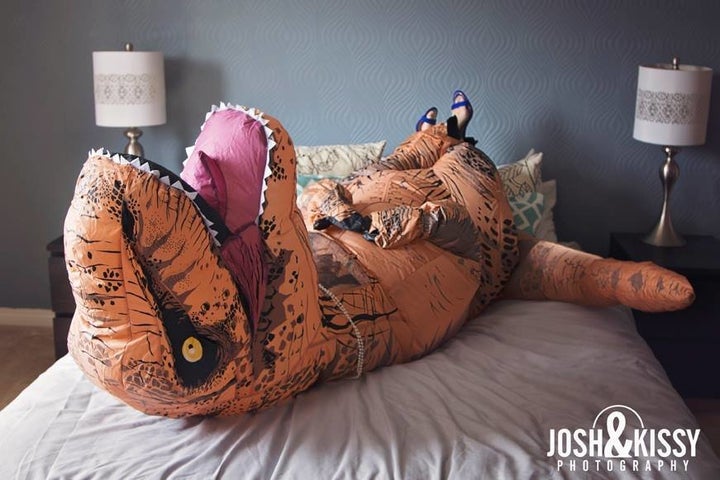 Nicole's friend and photographer, Kissy Spicer of Josh and Kissy Photography, explained to HuffPost that the idea came from a mutual friend who told Spicer and Stein that if she were to do a boudoir photo shoot, she'd need to be dressed in a costume.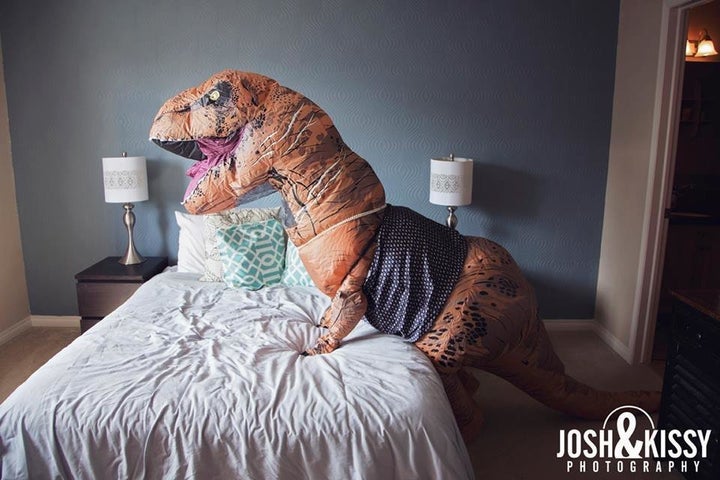 That's when Spicer got a brilliant idea — her husband just happened to have a T-Rex costume.
Stein thought it was an awesome idea.
"We started off with your typical boudoir shoot which she totally rocked," Spicer told HuffPost. "Not only is she funny but she's a total babe." 
After shooting a traditional boudoir shoot for two hours, Stein slipped on the massive costume.
"She's only 5′3 and the suit is over seven feet tall without the tail," Spicer explained. "She was knocking stuff over and she hit the ceiling fan a few time. We tried to do a picture of her pulling the robe off her shoulder but her arms weren't long enough."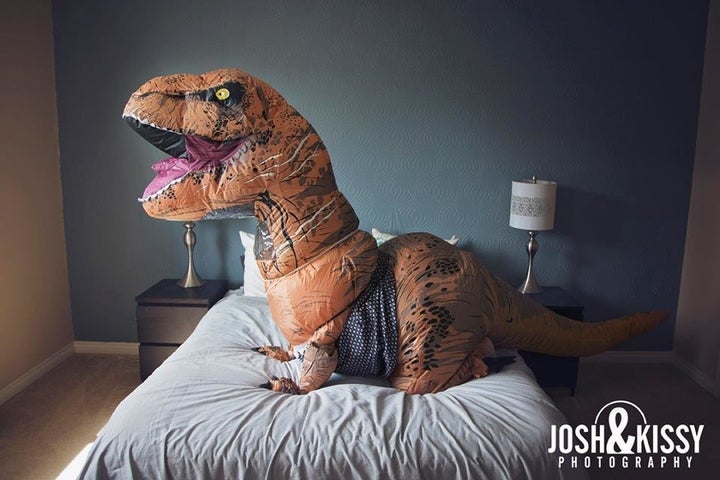 But the humor doesn't end there.
"She was pretty much doing the worm inside the suit trying to move around on the bed. We had to stop pretty much after every shot because I was laughing so hard I couldn't keep the camera steady."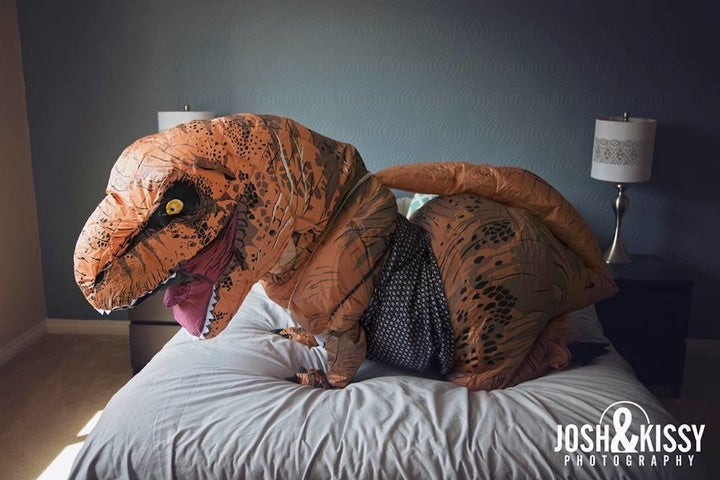 See more work from Josh and Kissy Photography here.
Calling all HuffPost superfans!
Sign up for membership to become a founding member and help shape HuffPost's next chapter