Love is not extinct, folks.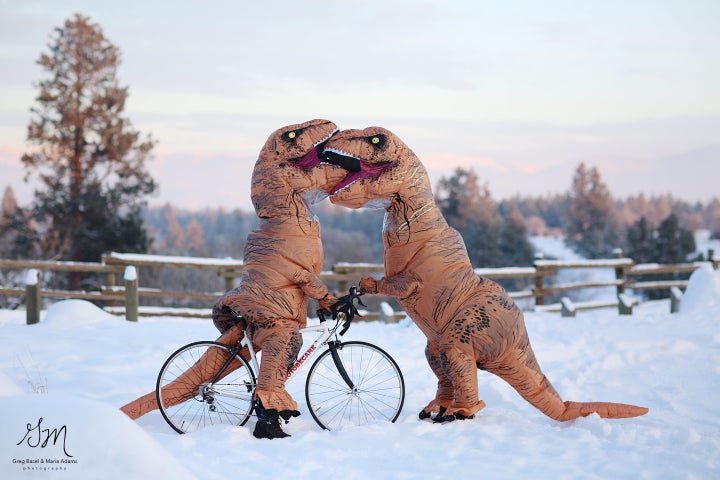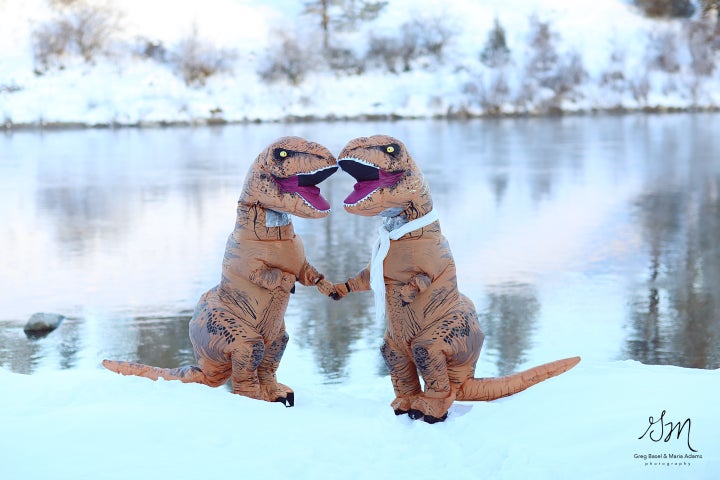 Sadly, the T. Rexes are not an item in real life; Maria's cousin, Stephanie Mills, and her friend Marian put on the dino suits for the just-for-fun photo shoot.
And they did a stellar job. I mean, check out these romantic pics: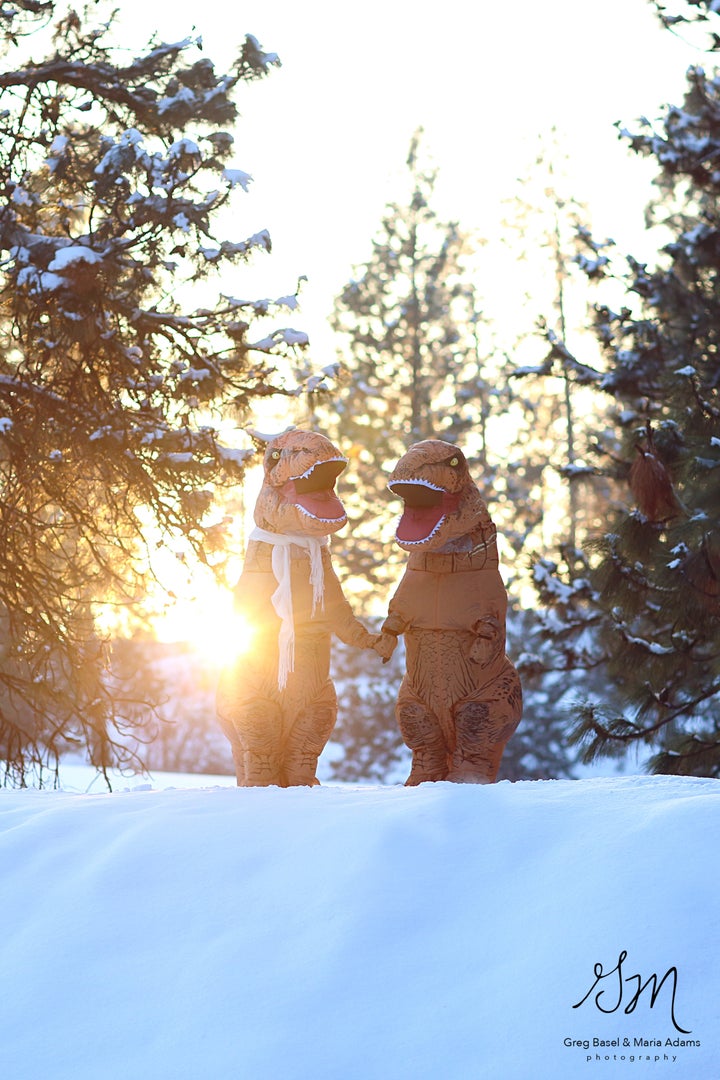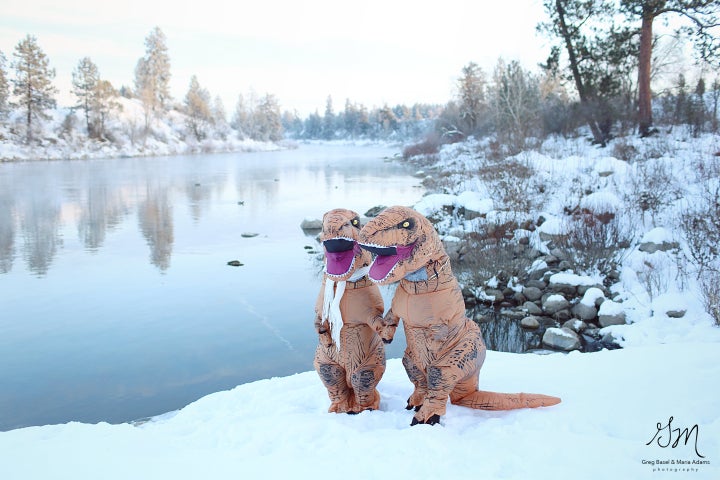 Greg told The Huffington Post that this is one of four T. Rex photo shoots they have planned. In part two, the dinos will be making a return as bride and groom for a spring wedding shoot.
Below, more photos to sink your razor-sharp dinosaur teeth into: