A T-shirt that's for sale in the Trump Tower gift shop in New York City has set Twitter users abuzz because of its nonsensical slogan.
Politico's chief Washington correspondent Edward-Isaac Dovere posted a snap of the garment bearing the slogan "Shut The Fake Up Media" online Monday:
The t-shirt slogans are an apparent nod to President Donald Trump's complaints against the mainstream media ― which he's labeled "fake news" whenever he's disliked a report ― and a play on words that's supposed to mean "shut the fuck up." But it doesn't quite work, as many tweeters were quick to point out.
"Not even the t-shirts can speak clearly," commented one Twitter user.
"Somebody faked up," another noted.
Here's a sampling of the responses: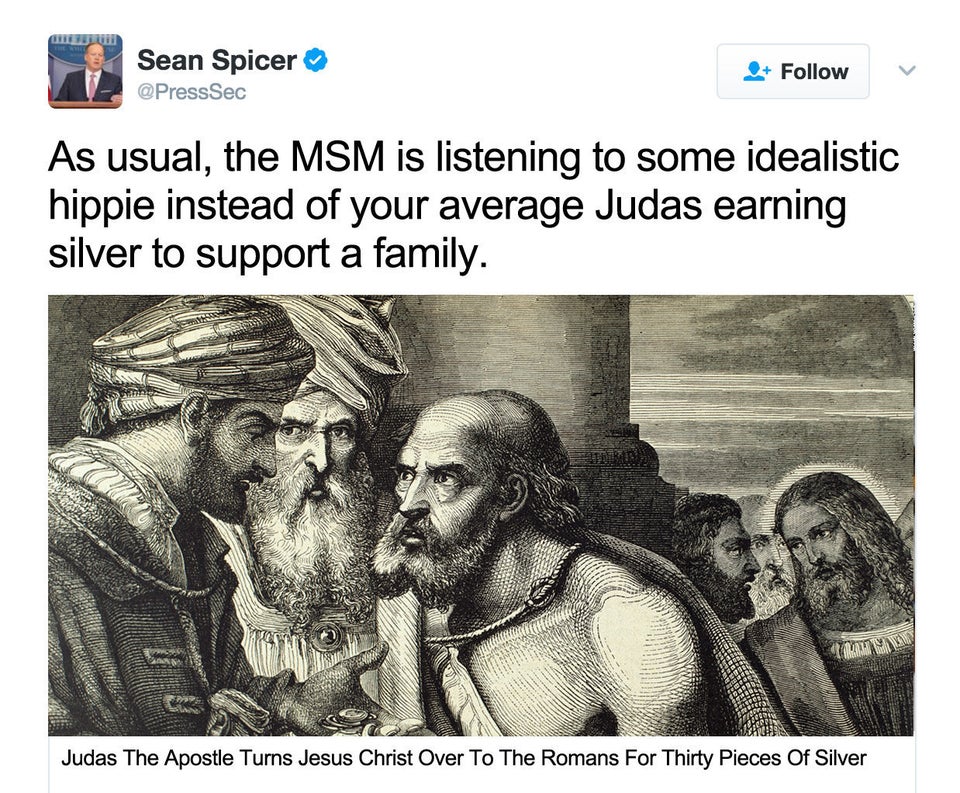 If Donald Trump's Staff Were Spokespeople For Other Historic Events