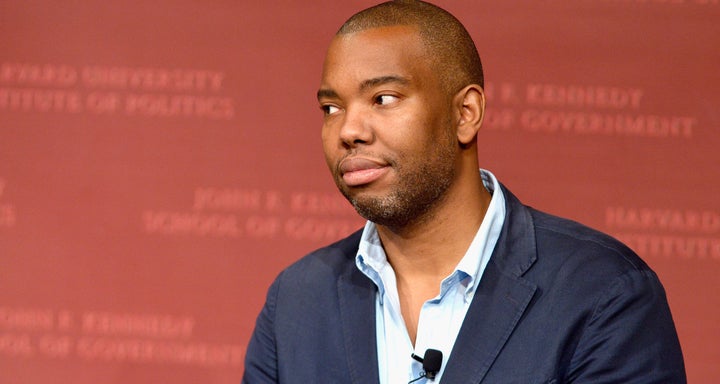 Bernie Sanders is running for president on a host of progressive policy ideas that are unlikely to be enacted. Author Ta-Nehisi Coates wants to know why even studying one is too much to ask.
It's not that Sanders is against reparations for African-Americans -- it's why.
"It was the fact that he was against reparations because it would be divisive and the chances of it getting through Congress would be nil," Coates told "So That Happened," the HuffPost Politics podcast. 
"That argument, the way he put it, would have been more acceptable from a more moderate candidate, but you can make that same critique of much of Bernie Sanders' platform," Coates said.
Listen to HuffPost's interview with Coates in the podcast embedded above. The segment starts at the 38:50 mark.
Coates, who has argued at length in favor of reparations for black Americans, first questioned Sanders' hesitancy last week in The Atlantic. Coates told HuffPost Sanders would do better to support H.R. 40, legislation sponsored by Rep. John Conyers (D-Mich.), that would merely establish a commission to investigate whether reparations are owed.
"He could very easily say, 'Listen, I don't know if I support reparations or not, but I support H.R. 40, I support the study," Coates said.
"I don't even know if he has people around him, or if he knows himself enough about the subject, to give that sort of answer," he said. "That is actually much more concerning."
PHOTO GALLERY
Bernie Sanders On The Campaign Trail
Calling all HuffPost superfans!
Sign up for membership to become a founding member and help shape HuffPost's next chapter