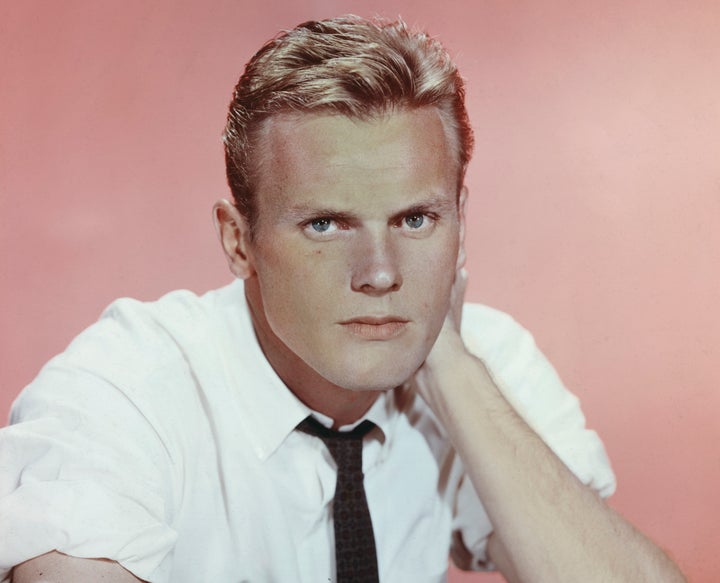 Actor and 1950s Hollywood heartthrob Tab Hunter, who later came out as gay, has died at age 86. 
Hunter's partner for more than three decades, producer Allan Glaser, said the actor died Sunday at his Santa Barbara County, California, home from a blood clot in his leg that led to cardiac arrest, according to The Associated Press. Glaser described Hunter's death as "sudden and unexpected."
The actor's death was first announced on his Facebook page: "Tab passed away tonight three days shy of his 87th birthday," the post read. "Please honor his memory by saying a prayer on his behalf. He would have liked that."
Born Arthur Andrew Kelm, Hunter was given his on-screen moniker by talent agent Henry Willson, who discovered Hunter and was also responsible for naming Rock Hudson, another successful actor and closeted gay man back then.
Hunter rose to fame in the 1950s starring in a slew of popular films like "Battle Cry" (1955), "The Girl He Left Behind" (1956), "Burning Hills" (1956) and "Damn Yankees" (1958). He even branched out into music, topping the Billboard charts with "Young Love" in 1957.
With his signature blonde locks and chiseled jaw, Hunter was often labeled the all-American boy and became the public object of affection for teenage girls. Warner Brothers, with which he had a multiyear contract, dubbed him "The Sigh Guy."
In the press, Hunter was linked to famous stars like Natalie Wood and Debbie Reynolds during his heyday. But as he later revealed in his 2005 memoir, Tab Hunter Confidential: The Making of a Movie Star, he was actually carrying on a long-term relationship with "Psycho" actor Anthony Perkins.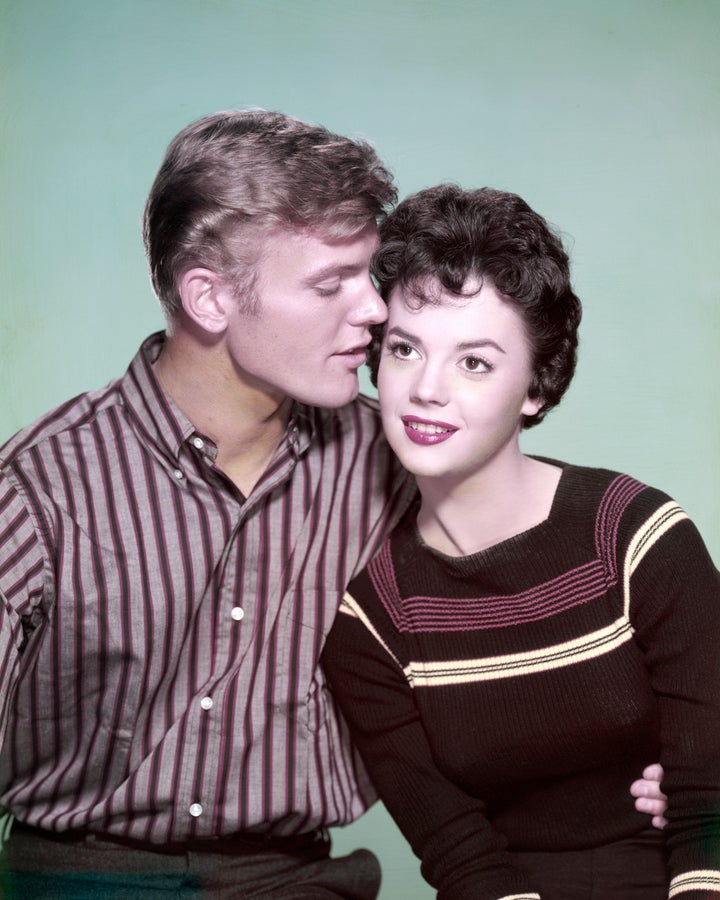 "I believed, wholeheartedly — still do — that a person's happiness depends on being true to themselves," Hunter wrote. "The dilemma, of course, was that being true to myself — and I'm talking sexually now — was impossible in 1953."
In 1955, Hunter was nearly outed by the magazine Confidential when it highlighted his five-year-old arrest for disorderly conduct at a "pajama party" attended by a number of gay people. But the article didn't impact his star power, thanks to his box office successes and a rumored relationship with Wood, whom he later referred to as his "kid sister."
Hunter bought himself out of his contract in 1959 to pursue other opportunities ― a decision he said he later regretted ― but his career still faded. One notable later role came in John Waters' 1981 film "Polyester," in which Hunter starred alongside the iconic drag performer Divine. 
Many who were touched by Hunter's legacy paid tribute to the late actor on social media ― including Andrew Rannells, Harvey Fierstein and Zachary Quinto, who is set to produce a film with J.J. Abrams about Hunter's romance with Perkins. 
Hunter's memoir was adapted into a critically acclaimed documentary of the same name, released in 2015. During the film's press tour, he talked about the ups and downs of being a closeted actor during Hollywood's golden age. 
"In life we have to be contributors. It's very, very important. And I look up there and I think I've contributed," Hunter told The Hollywood Reporter. "I'm very grateful for this road that I've been on — it's been a good one. ... It's been a tough one, at times, too."
Calling all HuffPost superfans!
Sign up for membership to become a founding member and help shape HuffPost's next chapter
BEFORE YOU GO
PHOTO GALLERY
Entertainers We've Lost In 2018