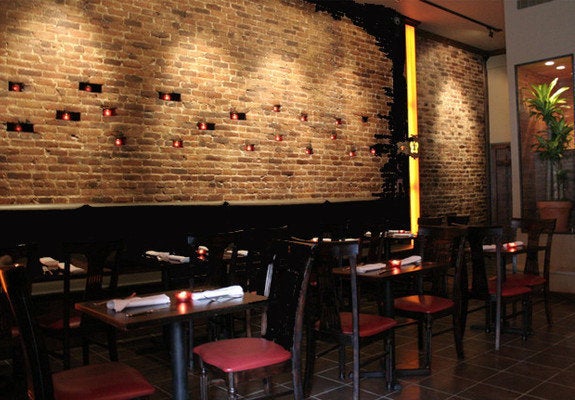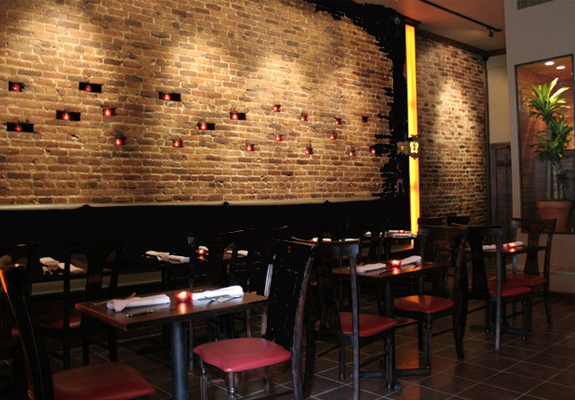 Many travelers grow nostalgic for the flavors of their journey, whether that be the signature creaminess of Apulia's burrata, or the steaming, stinky funk of Amsterdam's red...rinded Gouda. What, cheese is the balls! Bringing the flavors of Spain home for all, the chef behind Taberna.
After 12 expat years in the Iberian Peninsula spent honing her skills and eventually running the kitchen at Madrid's Michelin-starred Balzac, Taberna's chef is leaving behind a stint at Tia Pol to plate nuevo Spanish bites in a dark wooden 50-seater with glowing orange columns, deep red drapes, a fleur de lis-embossed bar, and a cascading, handcrafted, wrought iron candelabra, all creating a sultry old-world vibe surely designed to compete with next door fine dining establishments like Jake's Dilemma Bourbon St...Brother Jimmy's? Mixing local and Spanish ingredients, the menu starts with cold plates of tapas including duck foie terrine drizzled with spiced red wine, king oyster mushroomed Angus beef carpaccio, marinated trout w/ sherried white bean salad, and oysters poached in Cava & topped w/ a bacon chip (though who doesn't end up covered in bacon after soaking in booze?). You'll also be able to crush more sizzling plates, like a rotating croquette of the day; squid & caramelized onion-stuffed piquillo peppers; veal cheeks braised w/ dark chocolate; and veggie-, scallop-, carpaccio-, and saffron aioli-topped angel hair that's toasted, obviously the result of spending every day on high.
Wines'll be mostly Spanish, Portuguese, and Chilean, while cocktails include pitchers of white/red/rose cava Sangria, and an orange vodka mojito called the "Orange Crush", a name that may leave you nostalgic for past journeys to the Jersey shore where you pounded...sharp cheddar! And women.

Calling all HuffPost superfans!
Sign up for membership to become a founding member and help shape HuffPost's next chapter