A Jewish fundraising campaign to rebuild a historic Christian church in Israel that was damaged by arsonists has surpassed its goal, raising more than $17,000.
The "Restoring Friendship" drive to raise funds to repair the Church of the Multiplication in Tabgha, where Christians believe Jesus fed 5,000 people with five loaves of bread and two fish, had a goal of about $13,000. But that has been eclipsed as support has poured in from Jewish people in far-flung places.
"If in the name of Judaism one could destroy, in the name of Judaism one should also rebuild," Rabbi Alon Goshen-Gottstein, who started the fundraising campaign, wrote in a blog post for The Huffington Post this month. Three people have been charged in the arson, which authorities have linked to far-right Jewish extremists.
Goshen-Gottstein, founder of the Elijah Interfaith Institute, told HuffPost he was shocked to hear about the June attack, which injured two people and severely damaged parts of the church complex. He said he wanted to move beyond words of condemnation and take action to help his Christian friends fix the historic site on the banks of the Sea of Galilee.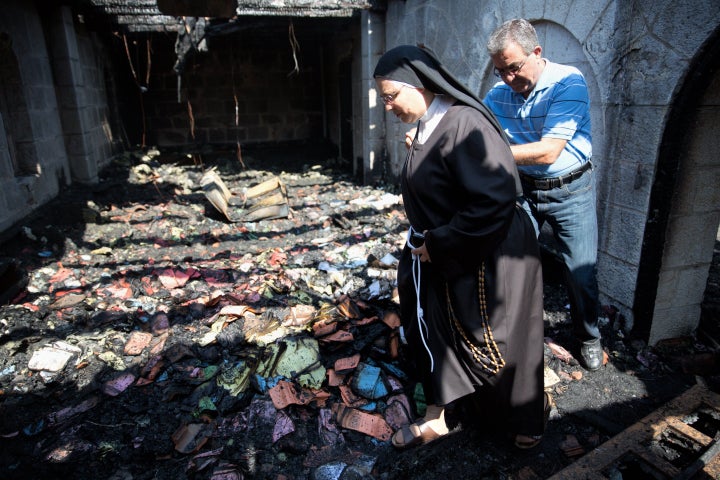 With the support of a group of prominent Orthodox rabbis and Mosaica, another interfaith organization in Israel, Goshen-Gottstein started the campaign to help repair the church friendship center, where monks met with people from around the world.
"Burning any house of worship is a crime against human spirit,"one donor wrote. "I expect all people, regardless of their faith (or non-faith) to condemn it and to fight the fundamentalist waves that enable & encourage such despicable actions."
"We affirm a vision of Judaism that sees all people as created in the divine image -- and seeks not to diminish or demean anyone, but to honor and enhance our shared humanity," another donor commented.
The Anti-Defamation League and the American Jewish Committee also have donated funds.
The fundraising success comes during increased tension for interfaith relations in Israel. According to Goshen-Gottstein, 42 churches, monasteries, and mosques have been vandalized, attacked, or torched in Israel over the past four years.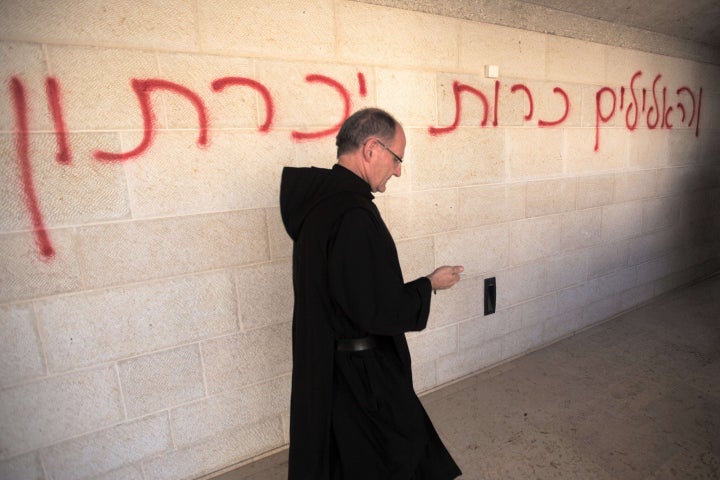 The Church of the Multiplication arsonists scrawled a phrase from the Jewish Aleinu prayer on the wall of the church complex, equating Christianity with idolatry.
This week, a Vatican representative in Israel urged the government to take decisive action against anti-Christian extremists.
"A red line has been crossed. Not only is property damaged, but now people too. Christian men of faith are spat on in Jerusalem," Wadiya Abu Nasser told Army Radio, according to the Times of Israel.
"The hate barometer in Israel is rising," Goshen-Gottstein told HuffPost. He said he's certain interfaith dialogue will help restore peace.
In fact, Goshen-Gottstein said he hopes to talk to those accused of the Tabgha arson -- and perhaps persuade them to rethink their theology.
"In addition to any other punishments, they should get two months of service [with the monks at Tabgha] to get to know the human face of the people they hurt," Goshen-Gottstein said. "The only reason they could do something like this is because they didn't have that."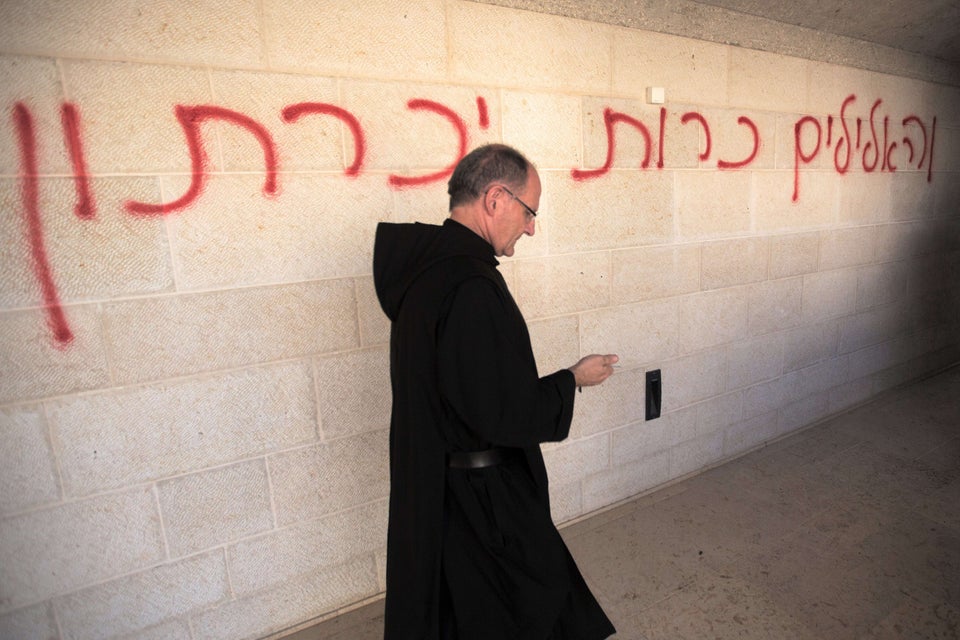 Attacks On Churches In Israel
Support HuffPost
The Stakes Have Never Been Higher
Related
Popular in the Community