A restaurant closing in a strip mall in Burbank, California isn't huge news. Restaurants close all the time.
But the closing of Bistro Provence has my heart aching.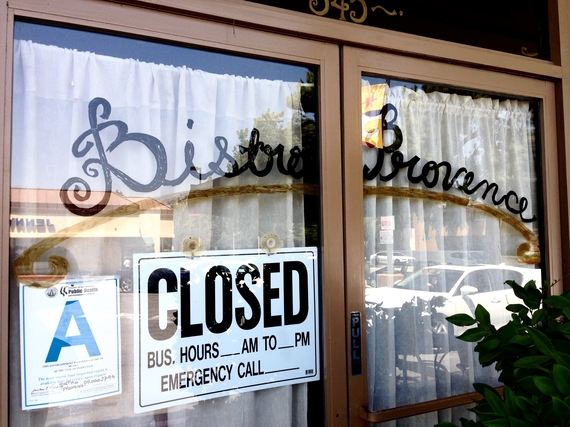 Before you start shouting "Francophile" in my face consider this: the place was located between Fantastic Sams and Starbucks in a town where ham-radio shops still thrive. Nough said.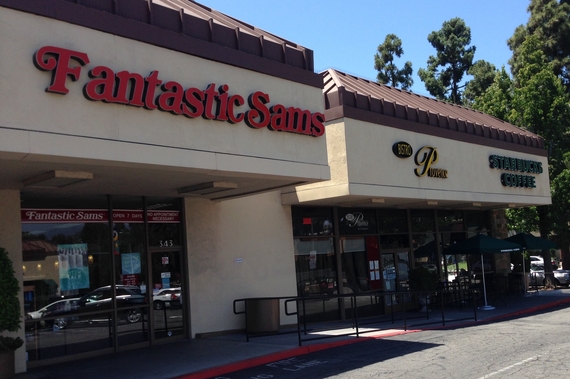 I am embarrassed to say an execution led me to its doors.
I was on my way to cover an execution at San Quentin. It was 2005 and we still read newspapers printed on paper. The Los Angeles Times food section was like that piece of hotel chocolate you find in your purse. It's always in there somewhere.
On the plane ride to San Francisco, I dug out the tattered food section and savored it. I knew this would be the last bit of humanity before I descended on death row as a chronicler of California's criminal justice system.
I said to the producer gals traveling with me: "Hey, did you know a French bistro just opened up in Burbank near the station...we should go when we get back."
And so began a bimonthly salon of sorts at Bistro Provence.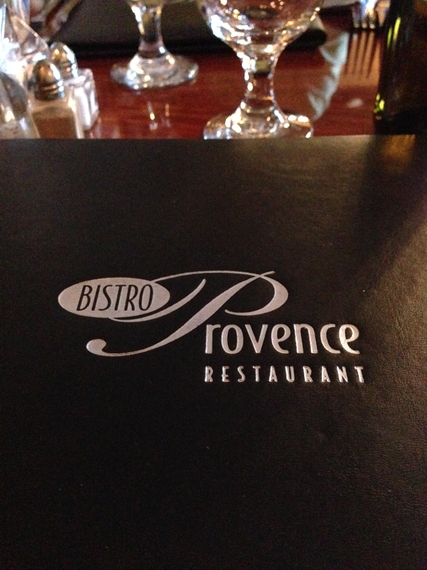 The food was great, the service personal, always plenty of parking, but no liquor license in those early days.
Chef owner Miki blamed "the Soviet Union of Burbank" for his problems. Miki's Croatian, so he knows a thing or two about Soviet Unions.
When the time came for me to start dating again after my divorce (the subject of many dinners at the restaurant) it was suggested my dates should be in the safety of Bistro Provence under Miki's watchful eyes. Hell no.
But there came a day when Bistro Provence was the most practice place for a blind date.
Clearly, I had self-sabotage on the brain when I suggested to a prospective date that we meet on a work day. What newswoman can possibly keep a promise like that?
Of course I was late. News doesn't wait for romance.
I was stuck in an editorial meeting with no way out. It ran so long that I didn't have time to get back to my desk in another building. I begged a producer to give me a ride to the restaurant. I borrowed his cellphone, called the restaurant in a panic and asked them to explain what was going on to my date.
"Tell him I'm not a flake. Tell him I am not standing him up."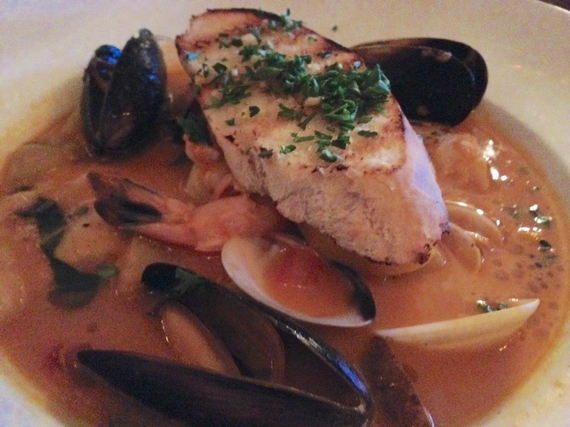 On the short ride over, I realized, not only didn't I have my purse or my phone...I didn't have any money. And given the fact, that I was terribly late, I couldn't be sure "he" would buy me lunch. Would you?
I asked the producer to lend me some money. He didn't have any cash so he offered me his ATM card which had his picture on it.
Do I look like a chubby Lebanese man? Let's hope not for the poor guy waiting on me.
So when I burst into the restaurant, carrying a yellow legal pad, a pencil, and another man's ATM card without so much as a dab of lipgloss, the odds were clearly against me.
That's when the boys at Bistro Provence bailed me out. They hugged and kissed me, while I shook "his" hand.
I would not describe my date as impressed, confused is more like it. He later told me he gave me/us a 10% chance of succeeding after that date. Can you believe the nerve? Me, just 10%?
Despite the odds, Bistro Provence would be the site of many of our anniversary dinners to come.
About five years into our relationship, Miki gave us table 10 as an anniversary gift. It's just the wooden table top, but it's the one we dined on that first date. Miki even autographed it for us. It's faded now, but not our memories.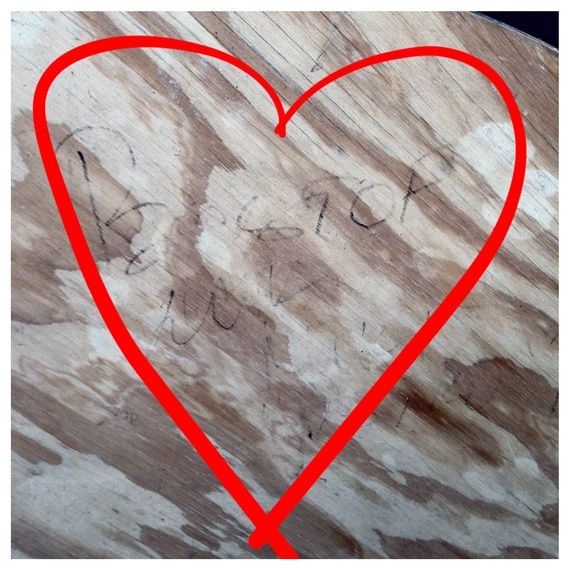 When Miki announced he was closing after 10 years, we thanked the stars we made it just in time to celebrate the 8th anniversary of our first date in the place where it all happened.
As sad as I was that night, I was equally happy watching Miki making the rounds at tables filled with loyal customers. What were their stories I wondered. I hope as happy as mine.
To table 10 and the boys at Bistro Provence!