In this world there are two types of people: those who eat to live, and those who live to eat.
For the former, meals serve merely to fulfill the basic needs of survival in the form of frozen dinners or cold pizza. But inversely for the latter, food lives and breathes a profoundly higher purpose.
I proudly claim my place the 'live to eat' subset, appreciating each meal, course, and bite for it's wonderfully savory culmination of flavors and ingredients.
And perhaps it's my only-child independence, or simply my pure devotion to food, but this time around I decided to approach New York City Restaurant Week a bit differently. For the first time I booked a lunch reservation for just me, myself and I.
That's right -- a table for one, please. Just me, Giorgio's of Gramercy and three delectable courses for $25.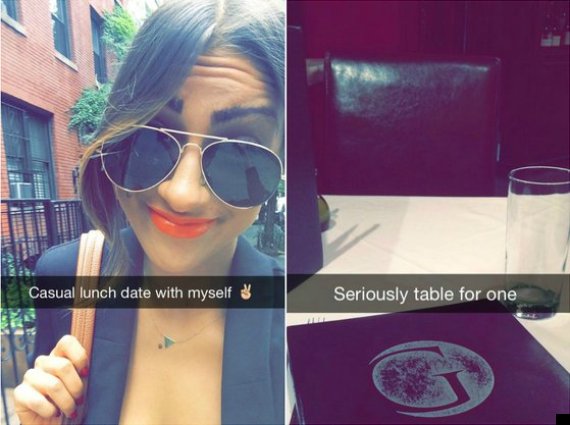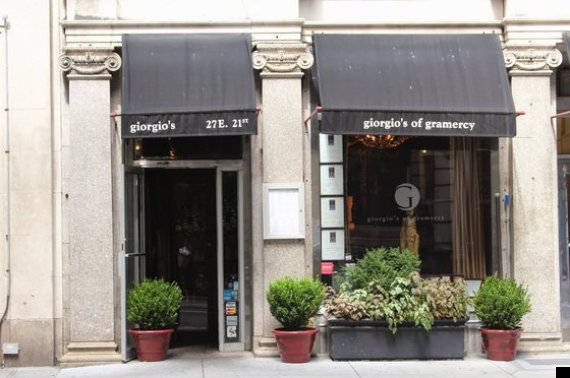 The experience of dining alone frightens many. And I'll admit, opening the door to the restaurant I was unexpectedly overcome with familiar first date butterflies. After all, my love affair with food could give any Nicholas Sparks novel a run for it's money. But really, how nervous could I be to go on a date with myself?
The atmosphere evoked a vintage Italy -- authentic simplicity and romance. A smiling waiter seated me and slowly removed the opposite place setting. And so the fun began.
For my first course I chose the grilled shrimp appetizer -- complete with artichoke, avocado, oven-roasted tomatoes, fresh lemon, and a black truffle vinaigrette.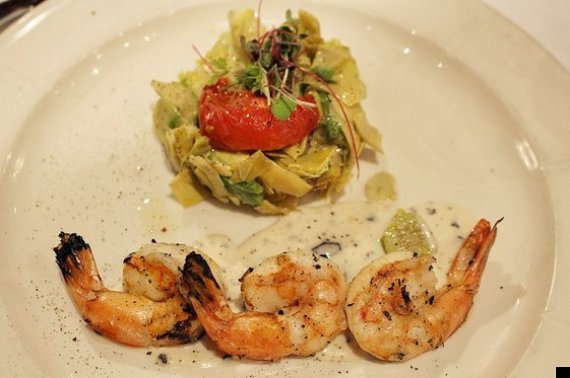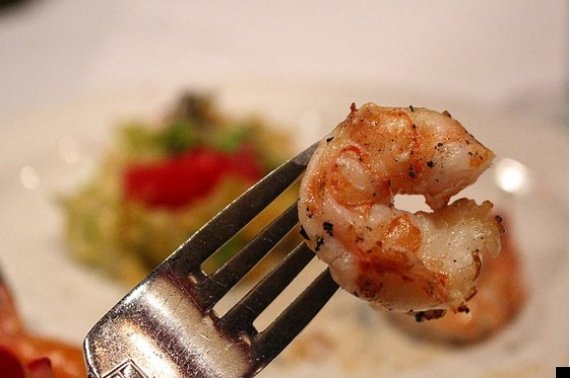 The shrimp was dark and smokey, a flavor the light vinaigrette complemented perfectly.
Perhaps you've never dined alone, and you're wondering what fills the silence between courses? And I'd be lying if I said the question hadn't crossed my mind as well.
But, as it turns out, it's impossible to have awkward silence with someone you've known your entire life. So I sat quietly with an air of calm -- taking in every second. But mostly savoring every bite.
For the main course, I selected the Whole Wheat Linguini with wild mushrooms, julienne vegetables and roasted garlic in a white wine sauce.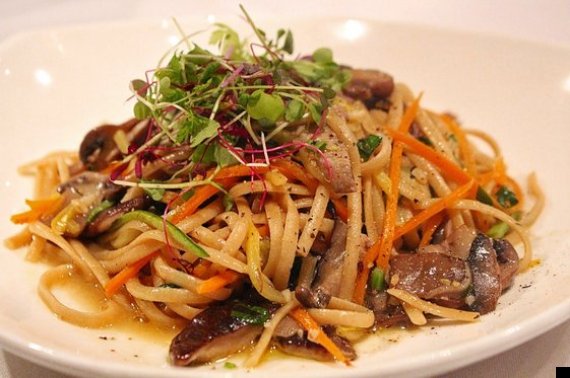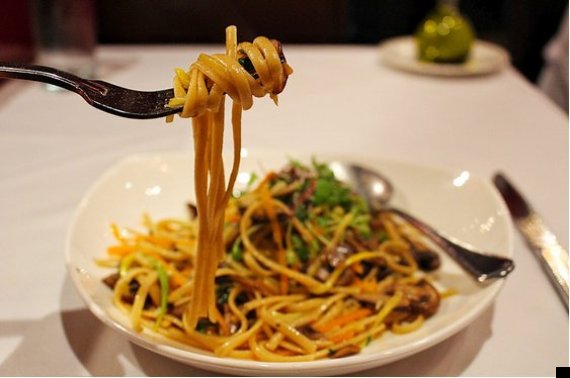 Along with my plate, the waiter presented me with a spoon. An authentic Italian gesture which incited a lovely moment of nostalgia for twirling pasta with my grandma as a kid.
The pasta itself, lightly sauced and seasoned to a perfect al dente texture, served as well for Giorgio's case of bona fide Italian cuisine.
For entirety of this meal, I committed myself to only one rule: no phone. Think about it. How often when you're alone, whether on the subway, on the corner, or even walking to work, are you consumed by your iPhone? For me, pretty often.
But surprisingly, I upheld this lunchtime phone pledge with no problem. As it turns out, similarly as when dining with others, I felt rude checking my email or Instagram. This hour was mine to escape the world and focus on myself, so that's exactly what I did.
Lastly, and arguably most importantly, course number three was up to bat: dessert. I chose the summer favorite, a refreshing trio of sorbet topped with fresh fruit.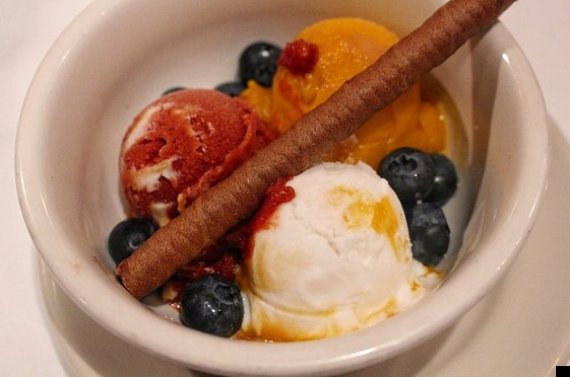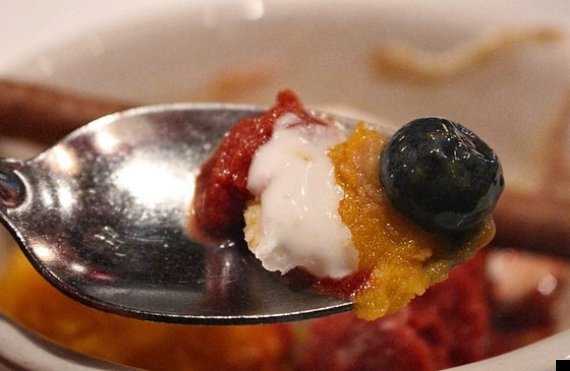 I could instantly taste a lack of added sugar -- simply the natural sweetness found organically in the fruits. And in that moment, I don't think I could've been happier.
I paid the bill, thanked my server, and quietly exited the calm serenity for a busy Park Avenue. It took three blocks for me to realize the remaining smile painted across my face, serving as all the proof I needed to be sold on dining alone.
This table for one experience provided me one important gift: Time. Time to savor. Time to enjoy. Time to appreciate. I enjoyed each bite, reveling in it's complexity and succulence.
So whether you are a faithful foodie, or simply an overly hard-pressed New Yorker, I wholeheartedly recommend a restaurant week date for one. Because even though you are always with yourself doesn't mean you take the time to appreciate your own company.
And for a three-course $25 lunch, it was the best cheap date I've ever had.