Coffee tables have long been free-loaders. They just sit there, housing fancy books you've never opened and acting as a graveyard for your mail.
The Sobro is a smart coffee table that currently has over $900,000 in funding on Indiegogo. It boasts charging ports, Bluetooth speakers, LED mood lighting, television connection capabilities and ― wait for it ― a freaking built-in refrigerator.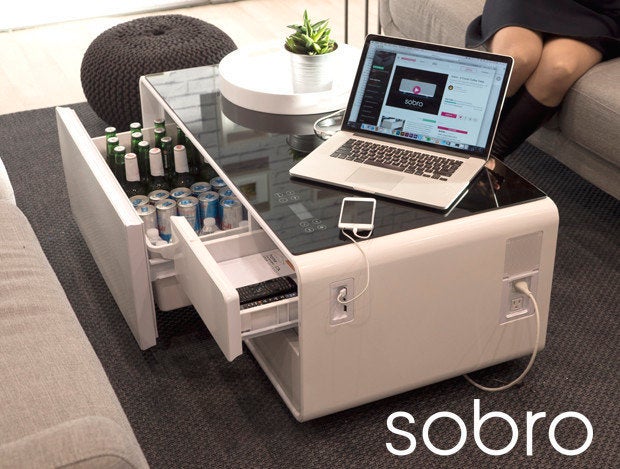 The so-called "cooler coffee table," which plugs into the wall, provides an ideal solution for anyone who has dreams of having to move off the couch only to use the bathroom.
Sobro officially launches in September 2017, and will set you back a steep $1,500. For the next month, however, early backers can purchase one for a less offensive $699.
Sure, it might be laziness at its finest, but we can't deny this would be a pretty perfect addition to a Netflix marathon. And hey, we know at least two dudes in addition to its over 1,000 backers who will likely be pretty excited about the whole thing: