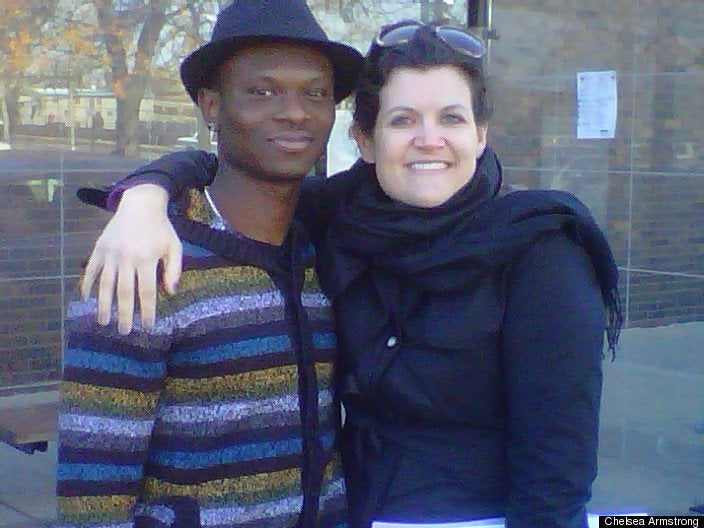 In Illinois, 73 percent of 17 to 21 year olds who leave prison will return in three years or less. Often jobless and with little education to fall back on, teens return to the crimes that landed them in jail in the first place. Chelsea Armstrong, founder of the Chicago non-profit Tabula Rasa, wants to change those statistics.
Armstrong, a 28-year-old educator, moved to Chicago from New Mexico in 2006 and became a teacher. She taught at York Alternative High School located inside of the Cook County Department of Corrections building.
"I went in at 22-years-old teaching English to 17 to 20-year-old men awaiting trial and within two months I had already seen students leave jail and come back," Armstrong told HuffPost Chicago.
After seeing that these young men lacked a support system, Armstrong decided to make a change.
"I said enough is enough and started researching and started Tabula Rasa," she said.
Tabula Rasa, which is Latin for "blank slate," aims to provide a structured, holistic and innovative environment that transitions at-risk young adults from incarcerated youth to independent, contributing members of the community.
In February 2009, Tabula Rasa had its first board meeting and officially began preparing for the transitional living facility. The facility will be located near the Wicker Park neighborhood and house 12 residents. The home will be equipped with a communal kitchen, laundry room, bathroom and meeting rooms for therapy sessions and classes.
The living facility is not fully functioning yet, but Armstrong says it's on the right track.
"Right now the Department of Juvenile Justice is on board with our program," Armstrong said. "The funding will come from [the Department of Juvenile Justice], but the problem is they do not provide start-up funds."
The residential program will be for 17-to 21-year-old males who did their time and don't want to do any more.
Residents will go through three levels in the program. They will move up the system based on age, education, maturity and as they move forward, they will gain more responsibility in the home, explained Armstrong.
The ultimate goal is for each resident to leave the program with a high school diploma or GED, a job and a plan for their future.
"We are not going to cut anyone off, there will be someone following up with our clients frequently once they leave the home," Armstrong said.
While the Tabula Rasa team continues fundraising and working with city officials to get the home up and running, they are already planning events to help struggling young adults.

On Friday, January 28, they will host their first resource fair at the Garfield Workforce Center, 10 S. Kedzie Ave. from 12 p.m. to 5 p.m. There will be different community organizations to assist ex-offenders, employers who hire ex-offenders, alternative schools and city college representatives.
Aside from the transitional living facility, Tabula Rasa hopes to open a drop-in resource center that will offer GED classes, therapeutic services, and life-skills classes to young men and women.
To find out more on how to get involved with Tabula Rasa or how to donate in order to help them reach their financial goals, then visit their website. Or, donate below.
REAL LIFE. REAL NEWS. REAL VOICES.
Help us tell more of the stories that matter from voices that too often remain unheard.