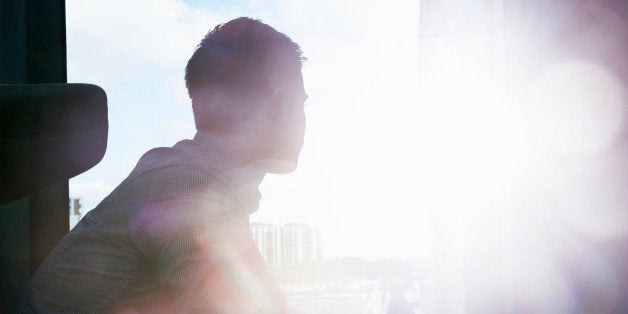 In the United States, we all too often tackle challenges in distinct fields separately, but America is experiencing challenges in education and health that could be tackled together in ways that are mutually beneficial and cost-effective. The good news is that one proven model already exists.
The challenges involve several major trends: first, Americans are living longer - with average life expectancy having grown nearly 30 years between 1900 and 2000. That's great news, but it places increased importance on aging well. If older adults age healthfully, those added years could be spent productively and meaningfully without dramatically increased healthcare needs.
Second, those added years constitute a new "third stage of life" - after childhood and middle age but before old age as we know it. Taking advantage of that third stage, and using it in new and constructive ways, offers unique opportunities. If well conceived, those opportunities can enhance civic organizations like schools while also improving aging Americans' health.
Third, public school teaching (the largest occupation in the United States) is in transition. Teacher turnover has reached "unprecedented levels" as the teaching workforce is "younger and markedly less experienced than a generation ago," according to a recent report by the Carnegie Foundation for the Advancement of Teaching. Among major contributors to teacher attrition cited by the National Education Association, are "too little support" and "student discipline" needs.
Fortunately, the proven model that exists is one that addresses all of these issues. It's called Experience Corps. It's a nonprofit, evidence-based, social enterprise that I co-founded more than 20 years ago with Marc Freedman, now CEO and founder of Encore.org. And today it's a program of AARP, operating in 23 cities and several countries.
Through the program, older adults volunteer in grades K-3 classrooms, providing valuable support for teachers and enhancing the success of the children -- building upon strong evidence that children who succeed by 3rd grade are positioned to complete school, not to fail or drop out. Volunteers perform specific duties determined by the school principals to meet their greatest unmet needs, whether in literacy, math or computing, or many other roles. These duties are then created as high impact roles by the program.
Those roles are in turn designed to promote the cognitive and physical health of the older adults as well. Brain research shows that learning new skills and knowledge, and flexibly shifting between them, are key to increasing brain health. The increased physical activity and exercise that comes with this model of volunteering is equivalent, for those who were not active before, to the increase. Overall, Experience Corps generates a "win/win/win" for the children, schools, and older volunteers.
Subsequent research has demonstrated those wins. Data from our Baltimore pilot program, for instance, revealed a decline of 30 to 50 percent in the number of children referred to the principal's office for behavior problems -- provided that there were 15 to 20 volunteers per school. The presence of an adequate number of older volunteers reportedly changed the climate.
A Washington University study recently looked at the performance of almost 900 second -- and third-graders in three cities and found that elementary school students supported by Experience Corps achieved 60 percent more progress in reading comprehension and sounding out new words than comparable students not in the program.
Not only did the students perform better, but the program addressed lack of support and student discipline -- two of the primary contributors to teacher attrition. While the program's impact on attrition has not been measured, it's easy to imagine that the presence of older volunteers in classrooms would also benefit teachers who are "younger and markedly less experienced."
Studies by researchers on a Johns Hopkins-Columbia University-UCLA team and at Washington University also found that Experience Corps volunteers improved significantly in their own physical activity and mental health, compared to similar adults over a nine-month period. Likewise, volunteers with diabetes reported that they needed fewer diabetes medications during the school year to control their blood sugar.
In addition, at the Johns Hopkins Bloomberg School of Public Health, Michelle Carlson led a small study using neuroimaging to explore how the program impacted cognitive functions. After six months, the older volunteers randomly assigned to Experience Corps who had low normal abilities for complex problem-solving had dramatically improved.
Overall, the students' behavior and reading comprehension got better, the schools enhanced their performance, and the older volunteers gained better health. That's three simultaneous wins without even considering the impact on teacher attrition.
The model design is critical, of course: impact is associated with the amount of time spent volunteering; evidence supports a model in which volunteers serve 15 hours a week over the full school year, are trained to work high-impact roles, serve in teams, and receive a stipend to defray the costs of volunteering.
The prospect of four -- or even more -- simultaneous wins should be reason enough for our nation to expand this initiative and look to it for other ways to combine efforts in education and health for the benefit of all.
Calling all HuffPost superfans!
Sign up for membership to become a founding member and help shape HuffPost's next chapter