It sounds almost too good to be true: a single development investment that tackles one of Haiti's biggest death-tolls and at the same time combats deforestation and pollution. That is what one contribution to the Haiti Priorise project suggests.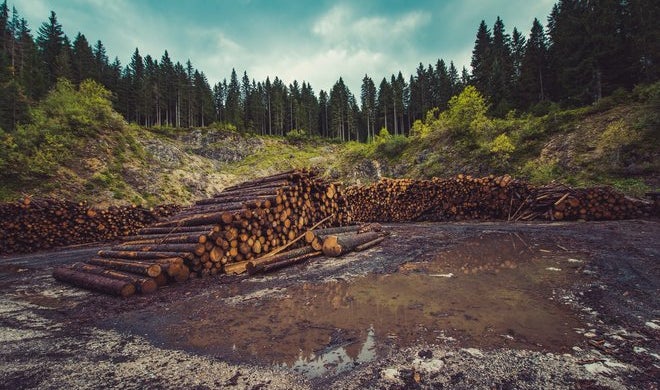 While some depictions show Haiti to be almost entirely deforested, recent work finds that up to one-third of land is covered in trees. In any case, having more trees can help Haiti, because it can prevent erosion, aid pollination, and improve water-flow.
For Haiti Priorise, specialist economists look at different ways to respond to diverse developmental, environmental, and economic challenges. These findings are presented without any agenda other than to boost the policy debate in Haiti and among Haitians abroad. In April 2017, an Eminent Panel of world-class economists and development experts will meet in Port-au-Prince, review the research, and identify priorities for action.
In one paper, researcher Ruolz Ariste from Laval University and UQO, explores different ways to change land management practices to protect more trees.
One approach is agro-silviculture, where trees such as moringa are grown around pasture or crops like peanuts. Targeting 257,000 smallholder farmers on 252,000 hectares would mean an additional 9% of forest coverage. In addition to the environmental benefits of greater biodiversity, improved waterflow, and reduced erosion, smallholders gain more income from selling leaves, seeds and timber, and nutritional benefits from crop diversification.
The costs, including labor, would add up to about 130,000 Haitian gourdes per hectare for the first year and nearly 95,000 gourdes per hectare subsequently. Should Haiti pursue this policy, each gourde would generate 3 gourdes of social value – a fairly healthy return on investment.
Investment in carbon pricing infrastructure is a synergistic intervention that has the benefit of helping both local farmers and the climate.
Internationally, companies that emit carbon can purchase 'offsets' – effectively funding projects reducing greenhouse gas emissions, such as newly forested land.
It sounds like a neat way of creating value out of nothing, but there are costs to set up documentation, processes, and regulations. Ariste calculates that targeting 256,000 smallholder farmers on 251,000 hectares of savanna and rocky bare lands would cost 1.6 billion gourdes in the first year and 1 billion annually after that. There is limited data, but it appears every gourde spent would achieve around 1.4 gourdes of benefits.
Another approach is to tackle deforestation by reducing demand for forests to be felled. Between 70% and 95% of the energy used for cooking in Haiti comes from wood and charcoal.
Ariste considers an ambitious plan of biogas scale up which would see 100 biogas plants set up, producing 350 million cubic meters of natural gas, reaching 397,000 households, leading to a reduction of up to 380,000 tons of charcoal. While benefits would be around twice the costs, high initial set-up costs of 78.7 billion gourdes could be a deterrent.
There are alternative ways to reduce demand for wood and charcoal, and this is where the prospect of a 'win-win' policy of environmental and health benefits enters the picture.
The vast majority of Haiti – 94% of the population – cooks with solid fuels, evenly split between wood and charcoal. Nearly half cooks outdoors, more than one-third in a separate building, and 15% in the house.
The resulting air pollution is a silent killer. According to new analysis by environmental economist Bjorn Larsen, this was responsible for 8,200 deaths in Haiti last year. That is one death in ten, making it the fourth most serious health risk factor after malnutrition, unsafe sex, and high blood pressure.
The reason this killer does not have a higher profile is that air pollution quietly leads to heart disease, strokes and lung cancer among adults, and respiratory infections in young children.
Larsen finds that replacing the cookstoves that cause this pollution – and lead to forests being felled for charcoal and wood – would have benefits to Haiti worth 1.3 to 3.9-times the costs, depending on what type of stoves are used.
The cheapest option is to substitute cleaner versions of the charcoal and wood-powered stoves used by Haitians today. While the benefits of just improving the status quo are relatively limited, the cost is as little as $10 or 670 gourdes, and nearly 4 gourdes of benefits would be achieved for each gourde spent.
While encouraging the adoption of LPG or ethanol would be much more expensive, the health benefits are 1.5 to two times higher, and thus this is the only real longer-term solution.
More than 4,150 deaths could be avoided annually by full adoption of LPG or ethanol. Non-health benefits include a reduction in wood collection time and fuelwood savings as high as 6000 gourdes per year for some households that switch.
But large-scale roll-out of cleaner cookstoves has had very limited success so far. A big factor is monetary: the high initial cost of the stoves and of LPG and ethanol fuel.
Another problem is that new stoves might not match Haitian cooking preferences. So, while such an intervention has relatively high returns, any policy designed to promote cleaner cookstoves needs to get the local context right – and involve community participation.
Related
Popular in the Community