Let's say you're poor, live in Silicon Valley, and are employed at a local pizza franchise. To make ends meet in this insanely over-priced environment, you worked 8 hours at one pizza shop and then 8 consecutive hours at a second shop owned by the same person. That franchise owner owes you overtime pay. But, what if he doesn't pay?
The case of the underpaid pizza worker, whom the owner only compensated for regular pay, without any overtime, is in fact a recent case now currently before The Santa Clara County Wage Theft Coalition, which helps workers earn their fair wages and brings visibility to worker stories.
The Santa Clara County Wage Theft Coalition is currently working with The Workers Lab in Oakland on a phone app that will help workers more easily report wage theft from employers and work to recover their rightful payment. Complementing the Coalition, advocacy and the Workers Lab's technology the Stanford Center for Facility Engineering (CIFE) is leading a team of subject matter experts and DataKind data science volunteers to take a 'big data' approach to spotlighting wage theft using employee demographic and employer violation data.
Recently, we sat down with Santa Clara University School of Law Adjunct Faculty member and Supervising Attorney of the Workers' Rights Clinic of the Katharine & George Alexander Community Law Center's, Ruth Silver Taube, CEO of The Workers Lab, Carmen Rojas, Data Scientist, Annamaria Prati and Stanford University Engineering PhD student, Forest Peterson to discuss fighting wage theft in Silicon Valley.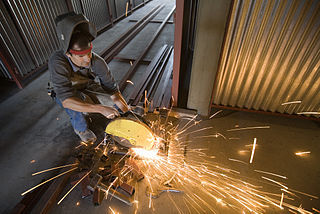 Tell us about The Santa Clara County Wage Theft Coalition:
Ruth Silver Taube:
The Santa Clara County Wage Theft Coalition grew out of the frustration of seeing client after client with unpaid wage theft judgments. Inspired by the legislative successes and advocacy of similar coalitions in San Francisco, Houston, and Miami Dade, we approached 25 community groups to form a Coalition to combat wage theft through advocacy and direct action. The Coalition issued a Wage Theft Report and held press conferences to publicize the extent of the problem in the County. For example, between April, 2011 and April 2014, there were 1073 wage theft judgments recorded in Superior Court by the San Jose Office of the Labor Commission. Of $8.4 million awarded by the San Jose Office of the Labor Commission in 2012 and 2013, only $2.8 million were collected. The vast majority of workers who experience wage theft never collect what they're owed, even after a court orders their employers to pay. A 2013 study from UCLA and the National Employment Law Project examined the outcomes over 160,000 claims filed with the California Labor Commissioner and found that among those who complete the lengthy process winning a judgment for unpaid wages, only 17% recover any of their stolen wages. The Santa Clara County Wage Theft Coalition actively works to end wage theft, defend workers' rights, and enforce wage theft judgments. It hopes to accomplish this through policy advocacy, community organizing and outreach, direct action, education, leadership development, and resource coordination. It works with affected workers and their families, particularly low-wage workers who have been victims of the crime of wage theft. Through its advocacy, Santa Clara County, the City of San Jose, and the Santa Clara Unified School District have adopted policies and an ordinance to revoke contracts and permits of businesses that don't pay wage theft judgments. It has also shone a spotlight by holding rallies at the most egregious wage theft violators like Crazy Buffet and Bayview Care Home.
Carmen Rojas:
WorkerReport, the app developed by The Workers Lab and SeeClickFix, permits workers to report wage theft and health and safety hazards to one of three organizations located in Oakland, Seattle, and Santa Clara County. In the first year of The Workers Lab's operation, we heard time and time again from advocates across the country that the gains of the Raise the Wage movement were void if we (the field) didn't find a way to strengthen the enforcement of worker protections. That's how WorkerReport was born. Can an app for enforcement give workers a platform to hold employers accountable? Will they use it? What types of organizations are suitable for administering the tool? Can we use the data collected in the app to impact enforcement policies in the public sector? We're eager to learn more about these questions and more we're excited to share back with others in the field about how the app does or doesn't resonate with working people. There are a lot of people out there who believe an app like this can be impactful in the industry and we want to put that hypothesis to the test before the field rushes toward pouring resources into building tools like this. By collaborating with an established technology company like SeeClickFix, we were able to get the app off the ground swiftly to test in three different cities. We will be closely monitoring user uptake throughout the testing phase and incorporating feedback from workers and our testing organizations to improve the app's functionality.

Tell us how workers will use it:
Forest Peterson:
Our goal is to reduce the barriers to workers asking for help and documenting the theft of their wages. The first hurdle is getting the app on workers' phones - the next is gaining trust so workers report wage theft.
The app is handy to use - it asks for a few features about you such as location, employer, industry, and the type of theft. Workers can describe the problem and attach photos of the hazard or paystub. Documenting the hours worked each week over time builds a record. Photos are particularly relevant to prove the type of work you are performing; work that could be misclassified as a lower pay rate than should be paid.
The information is then provided to the Law Center. They will contact the worker, make an appointment, and provide free legal assistance. There is a pattern to wage theft; low income, immigrant, often monolingual workers are at a higher risk for exploitation. Specific groups have sprung up that specialize in niche exploited groups such as day worker centers, fast food worker organizations, care home worker organizations, undocumented student workers, public works groups, and the various construction trade groups such as the Foundation for Fair Contracting, the Laborers' Union, and the Building and Construction Trades Council. The Law Center will pass the complaint on to the organization best situated to address that case or handle the case themselves.
For example: A sheetmetal worker in the south county is working on a new commercial building. He submits a report that the crew is not paid an overtime rate and the jobsite is unsafe due to spilled chemicals. The law center will route this complaint to the regional office of the sheetmetal workers' union. The union representative will then likely notify the Occupational Safety and Health Administration (OSHA) and in parallel investigate the wage claim with the California Labor Commissioner, the Department of Labor, and a private attorney. The report is useful to show evidence and to prove violations.
The app targets a range of workers in various situations. Language is a common barrier so the app follows the language in which the phone is configured. For example, a Tagalog speaker has an app in Tagalog. Language is such a common issue in wage theft that the Law Center regularly holds clinics and partners with groups that serve Spanish, Vietnamese, and Tagalog speaking workers such as the Vietnamese American Bar Association of Northern California, the Filipino Bar, and the Pilipino Association of Workers and Immigrants (PAWIS).
Further, the app allows for anonymous submission - contact information is optional. There are drawbacks - the app requires a user account and logging in. Trust must be placed in the developer of the app to hold the account confidential. How big the privacy and trust barrier is, we will see.
Even if the worker submits an anonymous report without contact information this is helpful to spotlight industries and occupations. We believe that crowdsourcing will provide a short-term detection of wage theft clusters. In this respect the more reports - even for minor issues or related safety, environmental damage, and community impacts - the better analysts can detect issues early.
Tell us about the data you are gathering and what you are doing with it:
Annamaria Prati:
We are building a model that uses Census data and business characteristics, such as industry codes, demographics, or county average wages, to predict the likelihood a business is practicing wage theft. We are especially interested in predicting egregious cases where the victims are minimum wage earners, there is a large number of victims, or a large amount of money is withheld. The eventual goal is to generate a list of companies or industries with the highest likelihoods for committing wage theft to better allocate investigative resources.
We have four data scientists working on several models to find the highest possible predictive power. The methodology in that is that if all the models have similar results, then we can have greater confidence in those results.
Right now we have a key concern about missing data and the impact it could have on the model; for example, maybe the most vulnerable populations are under-reporting wage theft, or perhaps reporting is more likely in certain industries. If we are right about this missing data, then our model will not predict well for those populations. So, in addition to our predictive models using the existing data, we are also building a model that statistically identifies the missing data and infers the values to enable more accurate predictions.
Of course with the app and the group's outreach, the data will only get better with time, and so will our model!
Any interesting cases you can tell us about:
Ruth Silver Taube:
These cases were provided by me and another attorney to the statewide Fair Paycheck Coalition for inclusion in a list of the Dirty Dozen wage theft violators during a campaign for a state wage theft bill, SB588 that was recently signed by Governor Brown.
We have seen rampant wage theft in the long-term care industry. Owners of small nursing homes can easily evade liability for unpaid wages by selling or transferring assets to another "shell" corporation, rendering obsolete an employee's judgment for unpaid wages against the first company name.
The owners of Bayview Care Home, a six-bed facility in San Jose, California, performed exactly this evasive maneuver. Like many low-wage workers who seek to recover unpaid wages, a mother and son went to the California Labor Commissioner to recover unpaid overtime wages. At his Labor Commission hearing, the son proved he was owed $53,145.39. The mother proved she was owed $25,693.29. Under the law, Bayview Care Home had 10 days to pay or appeal the Labor Commissioner's decisions before they became final judgments issued by Superior Court. Bayview neither paid nor appealed, and instead transferred the care home's assets to another entity, declaring bankruptcy as to the first business entity against whom the mother and son's judgments were entered. "Bayview Care Home" no longer exists on the books, but the same owner now operates a "new" company in the same location.
To date, the state's only nonprofit legal services provider dedicated to recovering unpaid wage judgments, the Wage Justice Center, is still trying to collect the mother and son's judgments. The son is now working with the Pilipino Association of Workers and Advocates (PAWIS) and the Santa Clara County Wage Theft Coalition to stop exploitation of immigrant workers, who are commonly targeted for wage theft. The mother and son have yet to see a penny of the money the court ordered Bayview to pay.
Another case involved North Coast Couriers, Inc. (NCCI). NCCI is a large and profitable courier company based in San Leandro with clients across the country. It has contracts to deliver to and from banks such as Bank of America, CitiBank and Union Bank, title companies, and pharmacies like Walgreens.
One NCCI worker, Miguelangelo Carceioly, worked as a courier and sorted pharmaceuticals that were destined for Walgreen's, an NCCI client. Despite working overtime for 15 years, he was classified as an independent contractor, and never received overtime pay. He won a judgment in Superior Court for $130,593, but was unable to collect the wages owed to him.
NCCI paid its couriers as employees until 2004 when it made the decision to start treating them as independent contractors. In 2006, they were involved in two Alameda County Superior Court class action lawsuits alleging unpaid wages by their couriers which settled for $850,000. NCCI settled this case on behalf of the class of workers but instead of learning their lesson and paying workers as required by law, it devised a scheme of asking its dispatchers and managers to create companies for them to issue independent contractor payments to couriers. By creating these intermediaries NCCI's owners wanted to create a situation where couriers were paid checks by dozens of entities so they could hide the wage theft. Miguelangelo began receiving wage checks with no deductions from at least four of these entities even though his courier route did not change and he still wore an NCCI shirt and displayed an NCCI badge.
A federal judge recently awarded $5 million in back wages and damages to more than 600 drivers for NCCI in a lawsuit filed by the U.S. Department of Labor, concluding it had deliberately misclassified its drivers as independent contractors to avoid minimum wage and overtime payment.
Wage theft in the restaurant industry is widespread. A report by the Department of Labor found that nationwide, over 80% of restaurant workers experience wage theft. Crazy Buffet, a Sunnyvale restaurant, is an example of a business that has persistently violated labor laws, a repeat offender that has changed its name, yet continues its practices.
Since 2010, Crazy Buffet has had 21 wage complaints against the company. The California Labor Commissioner has ruled that workers were owed $511,687.43 in lost wages, overtime and penalties. In addition, the restaurant also has $1.6 million in California Bureau of Field Enforcement (BOFE) fines.
The company that owns the restaurant has changed its name eight times, at various times known as Sunnyvale Buffet, Lion Buffet, Mega Buffet, United Buffet, Sofie, and Crazy Buffet, but the name of the restaurant remained unchanged, and each time it remained at the same Sunnyvale address.
Workers have yet to collect on their claims, and the restaurant continued to do business until it closed on June 1, 2015.
So where is the project now and how can workers get the app and report theft of their wages:
The project is in the testing phase. It is available in Santa Clara County in the Google play store for the Android and the iTune store for the iPhone. It is called WorkerReport. Other testing sites are in Oakland and Seattle. We have a website that presents a graphic of the wage theft violation dataset from the Department of Labor- the site is hosted by CIFE at wage-theft.stanford.edu. The construction industry is one of the largest sources of wage theft. Professor Martin Fischer, director of CIFE, has joined the big data analysis aspect of the project as a principal investigator to support the development of a theoretical understanding to better predict egregious cases of wage theft. By combining the judgement data, investigation data from non-government advocacy organizations, the WorkerReport complaints, and the predictive model - we hope to carpet the wage theft issue and end this illegal and unethical practice once and for all.
Calling all HuffPost superfans!
Sign up for membership to become a founding member and help shape HuffPost's next chapter