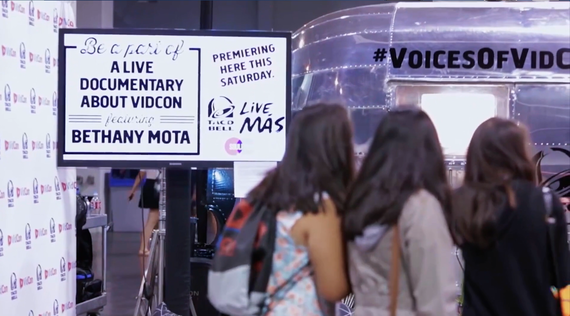 Like many brands these days, the QSR teen and 20-something favorite Taco Bell is trying to be active (and relevant) in the social space, and they may have the secret sauce that's creating deeper connections with customers, fans and even other brands one-to-one.
There are some good people on the brand team at Taco Bell and many of them credit marketing exec Tressie Lieberman with leading the charge in the social space.
When she first arrived on the scene from another division within the Yum family, Lieberman felt that their social stance and brand voice was too sales-focused. Her new approach was to humanize the brand and start connecting. After all, Taco Bell's "peeps" are teenagers and those who love the fourth meal, so she set out to hang out with them and be friends. The new direction was a 180-degree turnaround. And Taco Bell's new brand personality didn't stop with fans. With Twitter convo like the now famous tweets below, Lieberman and team proved they get social and are doing a lot of things right.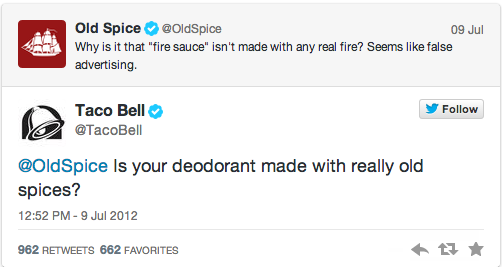 Fast-forward to VidCon this year, and you can see more evidence that Taco Bell, who was there with a huge footprint, is out in front of many who are supposedly vying for the attention of 18-34 year old's, but were noticeably absent from one of the most relevant teen scenes on the planet.
Taco Bell is making great efforts to connect with Youtubers and the video creator community through various activities, original content and collaboration. They seem to have a regular video content strategy and are sponsoring things like a documentary with Bethany Mota and other cool collaboration.
Watch this full episode of Behind the Brand for more of the recipe for success. As usual don't forget to subscribe to my Youtube channel so you don't miss new episodes. Tweet me @BryanElliott to join the conversation or leave a comment below.
REAL LIFE. REAL NEWS. REAL VOICES.
Help us tell more of the stories that matter from voices that too often remain unheard.