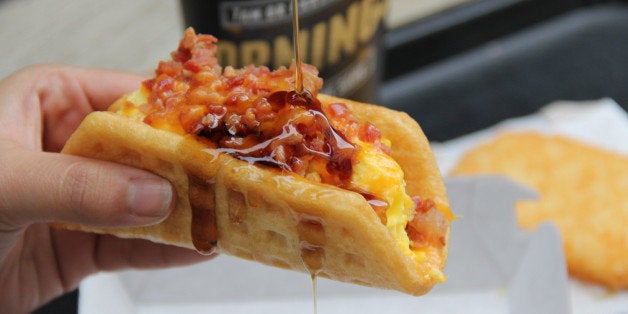 Americans may or may not be ready for Taco Bell's Waffle Taco. (Could we ever be ready for a breakfast sandwich of sausage and eggs wedged into the crevice of a folded waffle, then topped off with maple syrup?) But Taco Bell thinks that the Waffle Taco is ready for America.
In a conference call with reporters Monday morning, president Brian Niccol announced that the Waffle Taco would be coming to 5,500 Taco Bells across the country on March 27, as part of the first national breakfast menu in the company's 52-year history.
"I think one thing that's been lacking in breakfast has been innovation, and putting a little twist on the ordinary," Niccol said. "We're going to do what we always do: we're going to innovate. You're going to see breakthrough products that, frankly, nobody has seen at breakfast in the past 40 years."
In addition to the Waffle Taco, the national menu will include a breakfast version of Taco Bell's best-selling Crunchwrap and several variations on the breakfast burrito, as well as bite-sized pastries called Cinnabon Delights and coffee sourced in collaboration with the Rainforest Alliance. (Photos of some of the key menu items are at the bottom of this post.)
Chris Brandt, Taco Bell's chief marketing officer, said that pricing would be "very competitive," though he decline to specify further. The breakfast menu will be available from 7 a.m. until 11 a.m. at most locations.
Taco Bell has been serving breakfast items like egg-and-sausage burritos and hash browns in 850 restaurants, mostly on the West Coast, since January 2012. But it wasn't until last August that the chain began testing the menu now set to roll out nationally. The pilot run for the breakfast menu took place at 100 locations in the areas around Fresno, Calif., Chattanooga, Tenn. and Omaha, Neb.
During Monday's call, Niccol said that Taco Bell has plans to open 200 new locations "in rural, urban and suburban areas" in the coming year, after opening 100 new locations in 2013. He said that the brand was on target to meet its goal of doubling revenue from $7 billion to $14 billion within the next decade. According to Darren Tristiano, a fast-food analyst at the food industry research firm Technomic, breakfast could go a long way toward closing that gap.
"Breakfast is still the most under-penetrated daypart for the restaurant industry," Tristiano told The Huffington Post. "So many individuals either skip or eat breakfast at home that there's a huge opportunity to get consumers out there."
"We see the total industry being between $45 and $50 billion a year," he continued. "McDonald's has about a 20 percent share of that -- $8.5 or $9 billion. When you take a look at Taco Bell, because it's not as well-known for breakfast, you might be looking at like a 2 percent share, which would still be between $800 million and $1 billion a year. So it's a really significant opportunity."
Waffle Taco with Bacon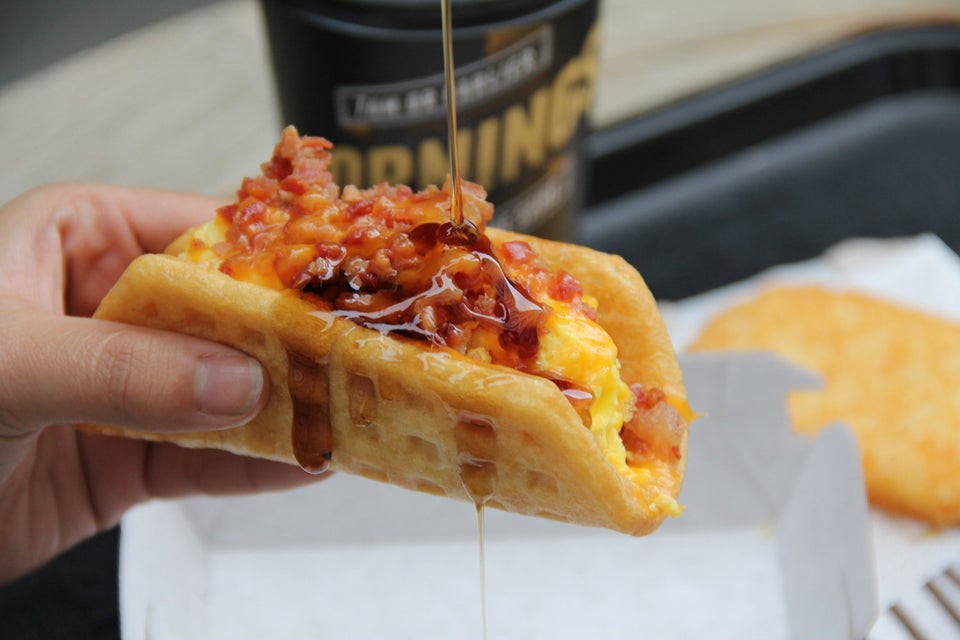 A.M. Crunchwrap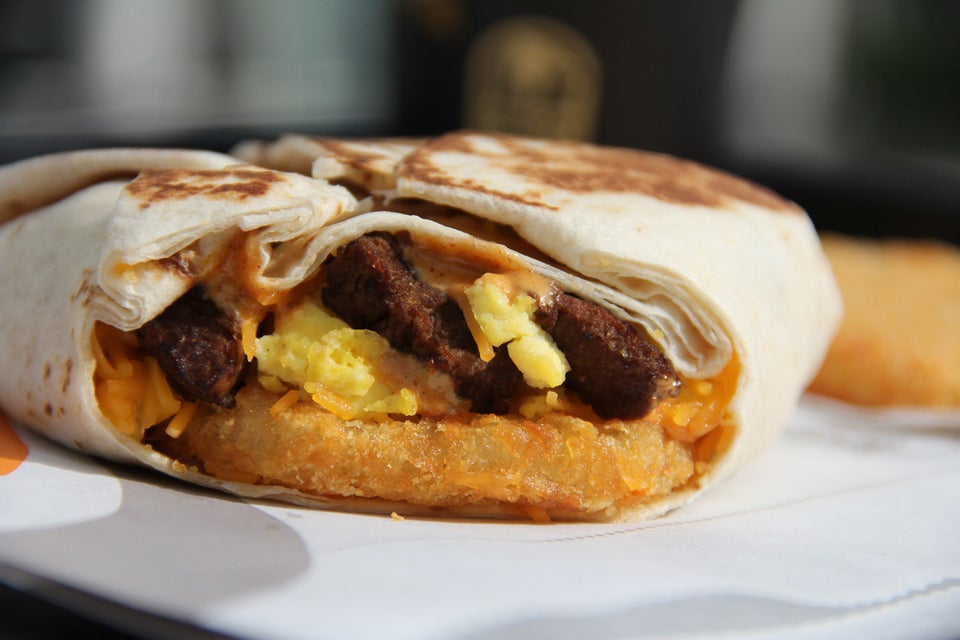 A.M. Crunchwrap With Sausage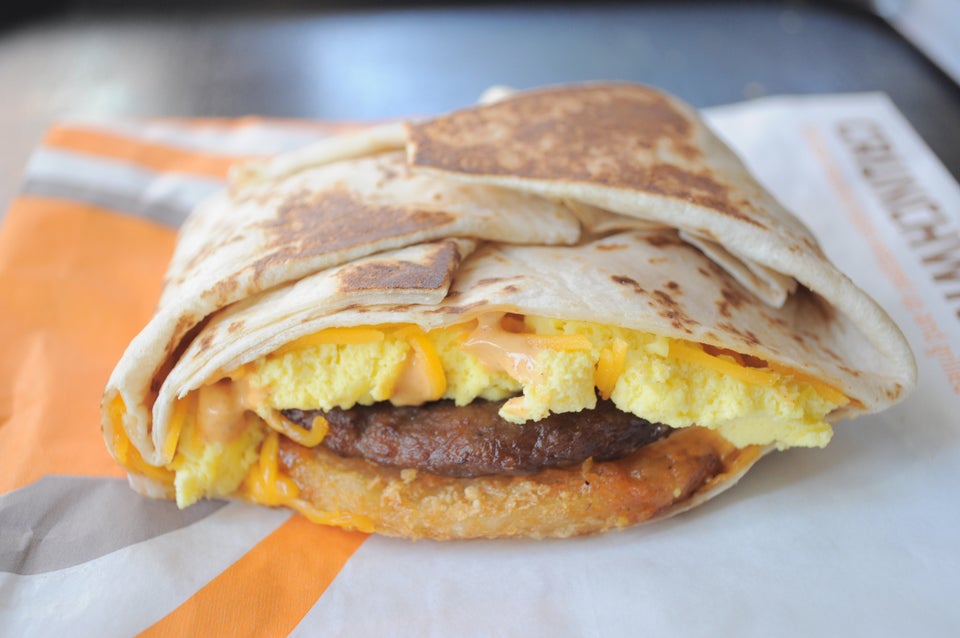 A.M. Crunchwrap with Bacon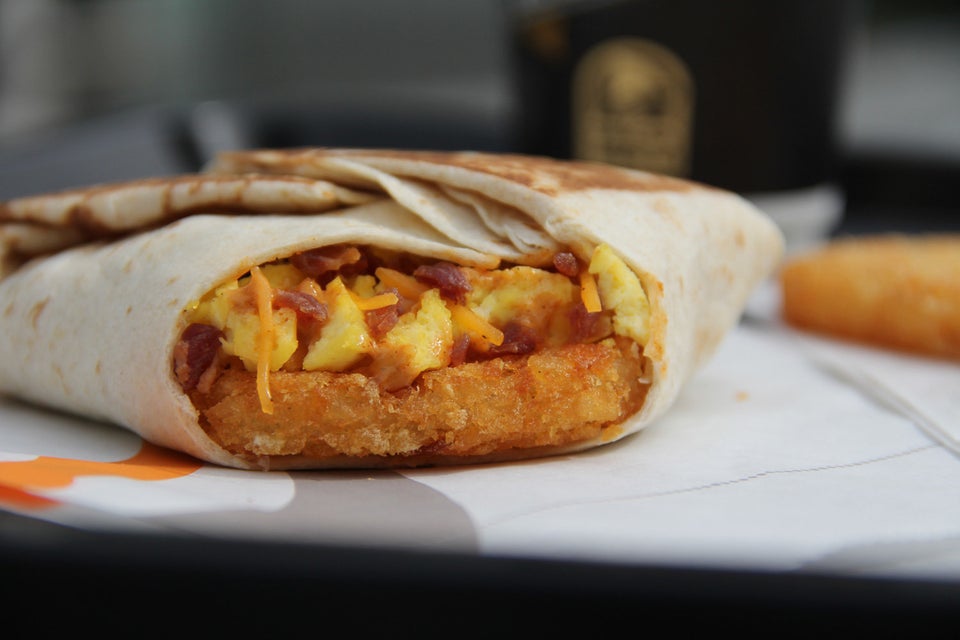 Hash Browns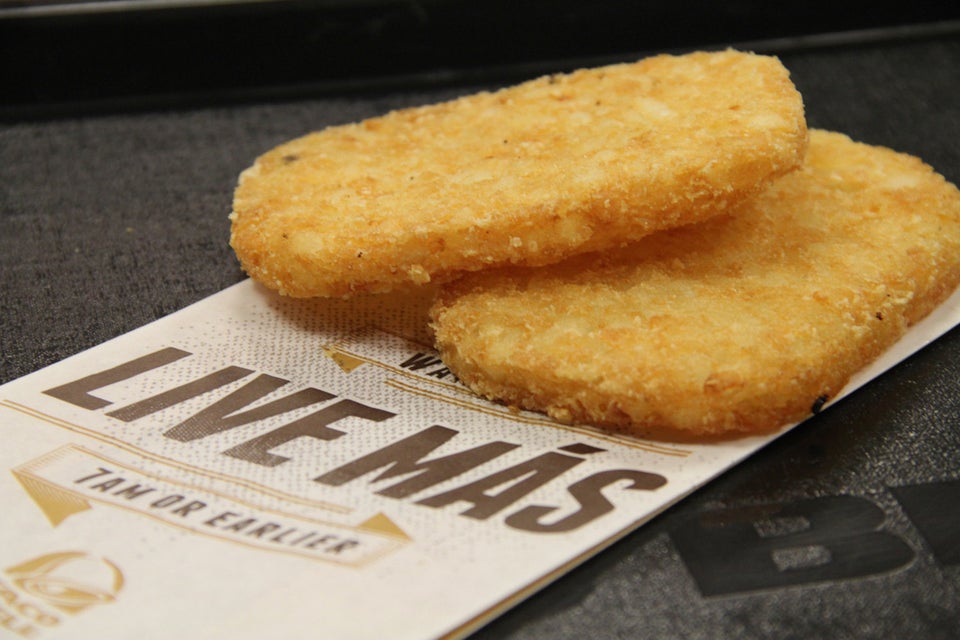 Cinnabon Delights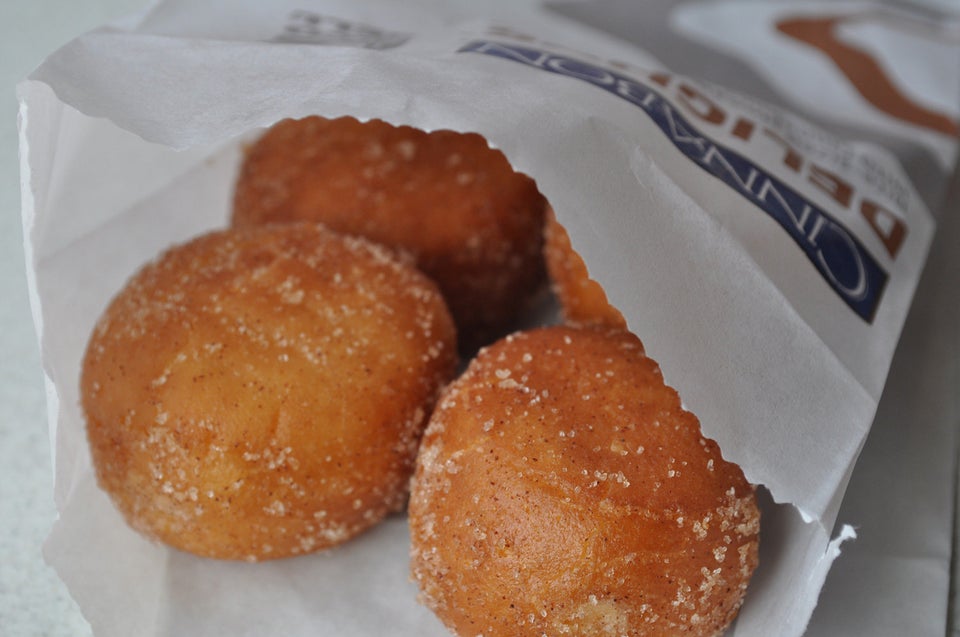 Egg and Sausage Burrito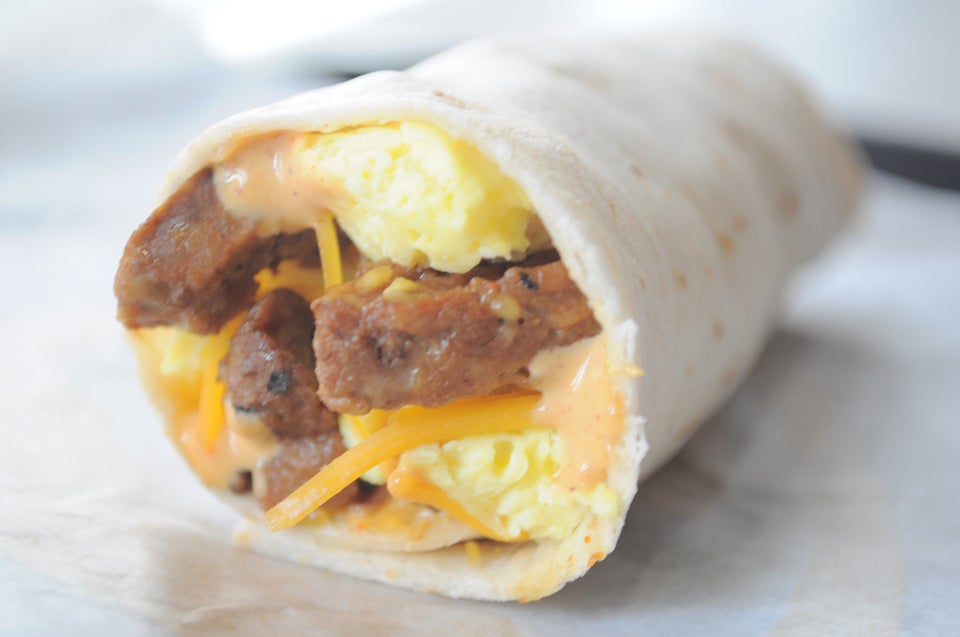 Related