Taco Bell's ringing a song for chickens' rights with today's announcement that the chain is committed to using cage-free eggs in all of its 6,000-plus U.S. corporate- and franchise-owned restaurants by December, 2016.
Every A.M. Crunchwrap, breakfast burrito and biscuit taco will be made with cage-free eggs, benefitting 500,000 hens each year, Taco Bell said in a statement.
Taco Bell's announcement comes after some of its competitors have made similar promises -- with less speedy timeframes.
Taco Bell spokesperson Alec Boyle told The Huffington Post that his company has been quietly working behind the scenes with its egg supplier, Michael Foods, to "accelerate the timeline for implementation to nimbly meet consumer demand."
In cage-free environments, hens are able to nest, stretch their wings and move in flocks, which are natural behaviors not afforded to hens raised in battery cages.
So this announcement has animal advocates crowing.
"This is enormous news," said Leah Garces, the U.S. director of Compassion in World Farming, told The Washington Post. "Especially given the timeline, which will be the fastest yet."
Josh Balk, director of food policy for the Humane Society of the United States, said he sees Taco Bell's announcement as a signal that more good things will be happening for animals, at a quick clip.
"We're seeing an arms race now -- or perhaps, 'wings raise' -- where companies are one-upping their competition by showing they care more about animals," Balk said to HuffPost in an email. "Demonstrating that animal welfare is a core component to a company has become a competitive advantage. That's a great position for the animals to be in!"
Taco Bell said it is the first restaurant of its kind to implement this change, and the Humane Society said Taco Bell has "catapulted itself ahead of other restaurant chains."
"Switching to 100-percent cage-free eggs by the end of 2016 is a tremendous commitment that will quickly improve the lives of countless animals and further cement the future of egg production as being one without cages," Josh Balk, senior food policy director of the Humane Society of the United States, said in Taco Bell's statement.
A publicist for Taco Bell told The Huffington Post that the company doesn't plan to pass the cost of this change on to the consumer, adding that "they want to continue to maintain great value and ensure their food is available to everyone."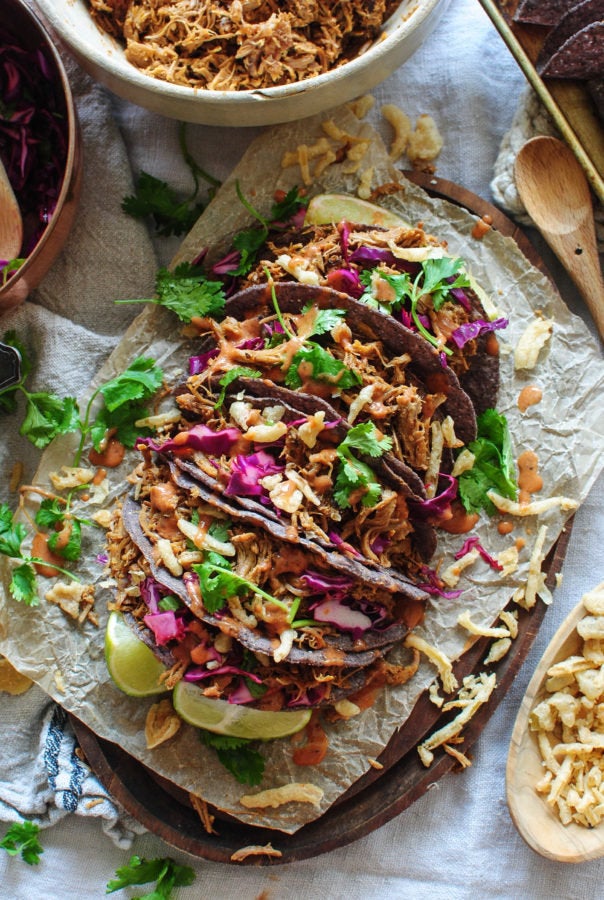 50 Taco Recipes
Related