Behold Taco Bell's new croissant taco, now in its golden, buttery testing phase: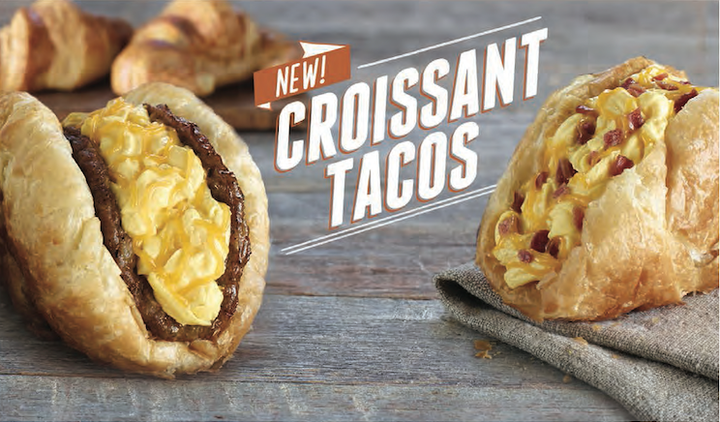 The croissant taco is "flaky croissant folded into the shape of a taco and filled with ... bacon or sausage, eggs and cheese," a Taco Bell spokeswoman told HuffPost.
The fast food chain is currently testing the creation in its Cleveland, Ohio stores. If the croissant taco makes it to the mainstream market (which, c'mon, it should), it could replace Taco Bell's biscuit taco as the star breakfast offering. That's what happened when the biscuit taco replaced the waffle taco earlier this year.
All this is part of Taco Bell's campaign to revamp the way we do breakfast, one cheesy, meaty, dough-built taco at a time. We have to say, the croissant tacos look pretty delicious for a fast food breakfast. Just dwell upon this unbridled, gooey goodness:
There are no definitive plans to take the croissant taco nationwide just yet, the Taco Bell spokeswoman told HuffPost, but the restaurant is "looking forward to customer feedback" during the testing stage.