Calling all Taco Bell fans. Literally.
In two days, Taco Bell will unleash its new breakfast menu on the world, and just in time for its debut, the fast food chain is revving up its publicity campaign. To that end, Taco Bell has just released 1,000 "Breakfast Phones" to some very lucky Taco Bell fans. The pre-paid phones receive text messages with instructions that their owners are supposed to follow, to compete with others for prizes, Brand Eating reports.
The "missions" don't require too much heavy lifting. A recent direction, for example, was: "Tweet which Taco Bell breakfast item are you into." The prizes consist of things like a Waffle Taco-themed t-shirt, hoodie or PJs.
If that doesn't sound exciting enough for you, however, this afternoon Taco Bell tweeted out its latest prize offer: Taco Bell Crunchwrap bed sheets.
Because if rolling out of bed to stuff your face with an A.M. Crunchwrap wasn't shameful enough, now you can sleep in the Crunchwap too? And lie your head down on bacon pillows? They just took "breakfast in bed" one step too far.
There might be something inherently unsexy about Taco Bell, but these bed sheets have just confirmed it for good.
Related
Before You Go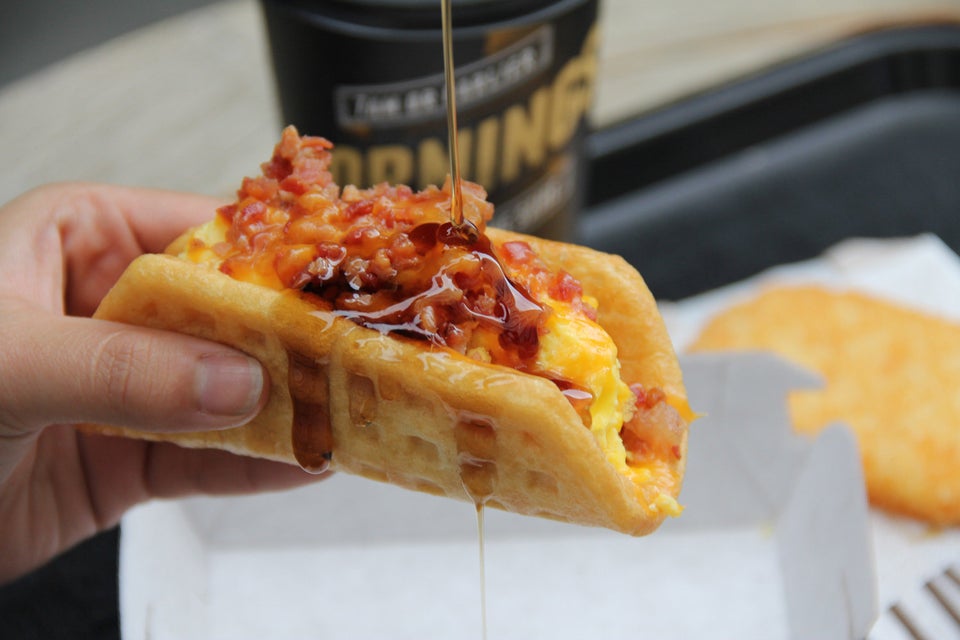 Taco Bell Breakfast