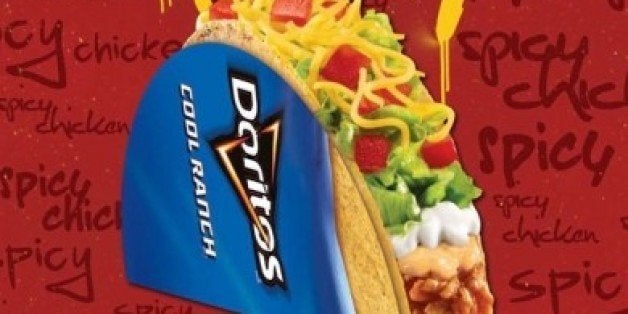 The new flavor will be available starting May 1 in Irvine, California-based stores. They are $1.59 for the regular version, or $1.89 for the Supreme.
In the chain's latest publicity stunt (most recently, Taco Bell handed out 1,000 Breakfast Phones), the announcement was made on Sunday over SnapChat. If you weren't watching 'Game of Thrones' or the 'Mad Men' premiere at 9 p.m. ET last night, you may have caught the big reveal, which happened during the MTV Music Awards.
Announcing a new Doritos Locos Tacos flavor wasn't enough for Taco Bell, either. The chain has also just started testing out Quesadilla Double Dippers. A food taboo most people probably agree is gross, Taco Bell seems to think it's marketing gold. (Is it ever okay to double dip?)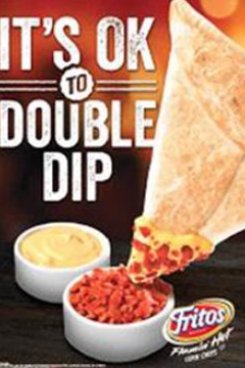 The new Quesadilla Double Dipper -- a miniature flour quesadilla stuffed with cheese and beef -- is just a vehicle for two dipping sauces: nacho cheese and crushed bits of Flamin' Hot Fritos. The idea is you dip the quesadilla into the cheese first, and then dip it into the Fritos.
The Double Dippers are currently being tested in Bakersfield, CA. So if you find yourself in California, you've got not one, but two new Taco Bell items to seek out. If you get your hands on either, let us know what you think!
Before You Go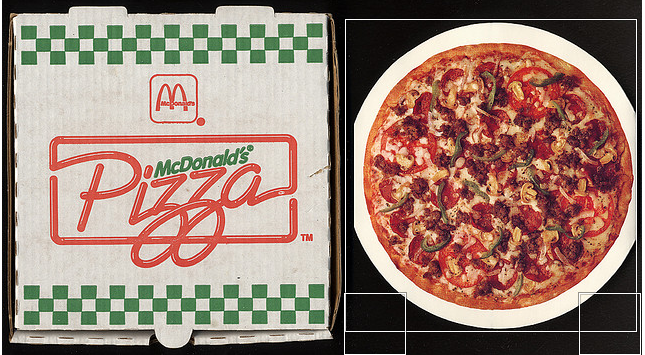 Mind-Blowing Fast Food Inventions