There aren't many ways to communicate your desperate need for a Crunchy Taco Supreme other than to voice your desire outright.
Taco Bell has a deep understanding of this struggle and is aiming to remedy it. The late night taco joint posted a petition on Change.org to call for taco lovers to unite in their push for a taco emoji. With this, a simple press of a button could convey a taco hankering to your friends and loved ones. "America wants a taco emoji," the petition reads. "America needs a taco emoji."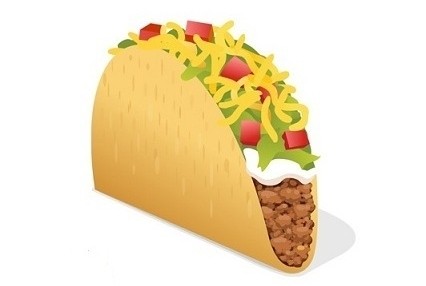 This petition was first launched in November 2014, when The Unicode Consortium, a non-profit organization that controls the coding standards for emojis, announced 37 new emoji characters as candidates for their newest release, Unicode 8.0. The organization disclosed this information on its blog teasing an image of a taco emoji. Other proposed emojis include a scorpion (definitely necessary), a cricket bat and ball, and a menorah figure (a little late, no?). The taco emoji is in competition with seven other images that fall into the food and drink category, including a hot dog, burrito and cheese wedge. The updated version is slated to be launched in the middle of 2015.
Taco Bell's entreaty highlights a couple of discrepancies in the emoji arsenal that is currently available.
Why do pizza and hamburger lovers get an emoji but taco lovers don't? Here's a better question: why do we need four different types of mailboxes? Or 25 different types of clocks? Or a VCR tape and floppy disk emoji? No one even uses those things anymore.
As of now, Taco Bell's campaign has 21,264 signatures and needs an additional 3,736. The fast food company is fiercely lobbying for support, asking its Twitter followers for help as recently as January 4.
Related
Before You Go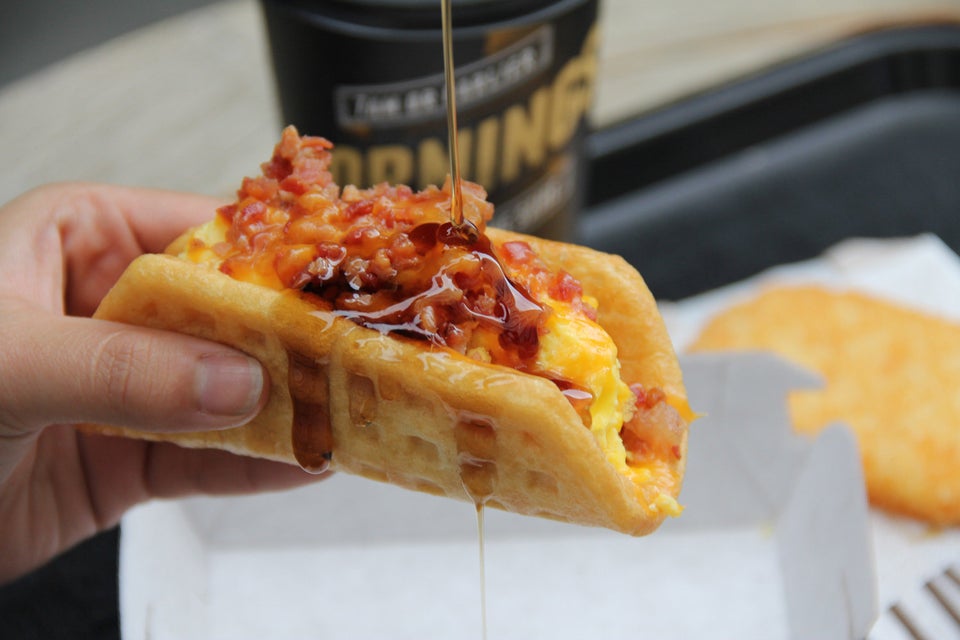 Taco Bell Breakfast