If you happen to love Taco Bell's slogan of "Live Mas," then you're in luck. You can now (temporarily) tattoo yourself with it. Yes, you read that right.
Coinciding with New York Fashion Week (coincidence? we think not), Taco Bell released the temporary tattoos Friday afternoon to much fanfare. They offered a limited number of free flash tattoos -- which include regular designs, as well as a few themed ones -- which were gone quickly, but the remaining tattoos will sell for $8.99 a sheet (or $19.99 for 3 sheets) until Saturday morning at 11 a.m.
Sounds like the perfect Valentine's Day gift for the festival/fast food lover in your life: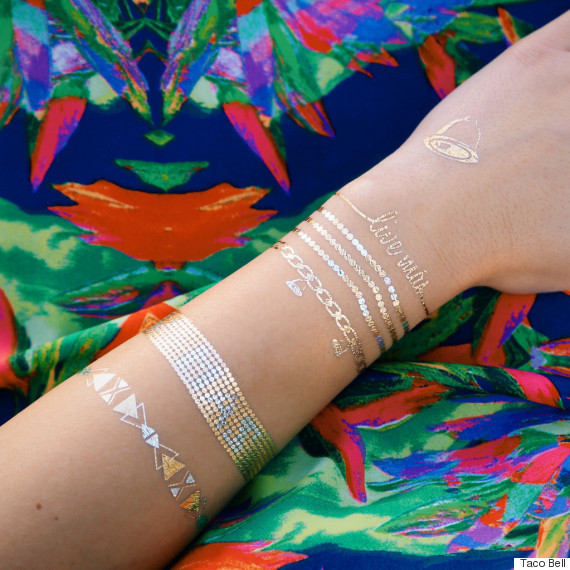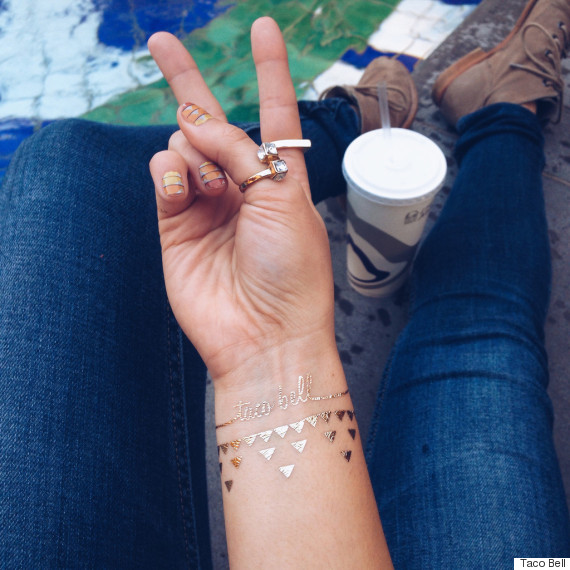 Granted, Subway and McDonald's have somewhat ventured into the food-and-fashion before, but we think Taco Bell is doing it best.