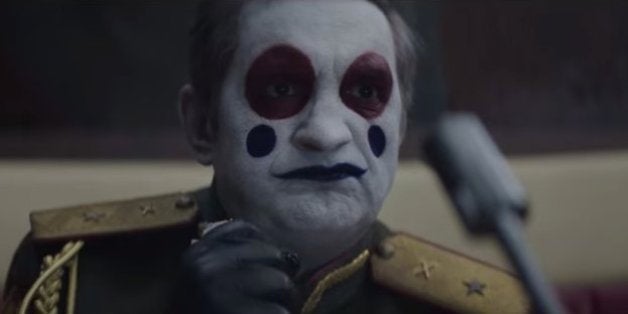 Taco Bell and McDonald's have definitely had some beef over the years. The so-called "breakfast wars" between the two fast-food chains typically involve a few snarky exchanges, but Taco Bell just upped the ante ... by a LOT.
Instead, it's a "Taco Bell Breakfast Short Film," set in the "Routine Republic." The Routine Republic is a place where breakfast is the same every single day and Ronald McDonald-like clowns enforce order. That is, until two revolutionaries -- apparently called "Breakfast Defectors"-- escape from this communist state and (thank god!) find a land where people only eat biscuit tacos.
It's going to be interesting to see how McDonald's responds to this ad. Considering both fast food joints are going to offer up the same sad biscuits and slimy eggs, it's difficult to declare any "winner" in these breakfast wars.
The Huffington Post has reached out to McDonald's for comment.