A Taco Bell employee in Guthrie, Okla., is speaking out after the fast-food franchise cut her hours to avoid costs associated with Obamacare, reports News9.
For Johnna Davis, a single mother of three who saw her hours fall in December to 28 hours a week, the change not only means a smaller paycheck. It also strips her of the right to receive health benefits from Taco Bell, a right that would have kicked in under Obamacare in 2014 had the franchise continued to give Davis a full-time schedule of hours.
Owners of fast-food franchises across the nation are blind-siding hourly employees by cutting their weekly hours -- and, in turn, their paychecks -- to dodge Obamacare costs.
The new law, which obliges businesses with more than 50 employees to offer benefits to staffers averaging at least 30 hours of work per week, doesn't take effect until Jan. 1, 2014. But to determine whether employees work enough hours on average to receive benefits, businesses must track schedules at least three months in advance of 2014, prompting some bosses to begin restructuring payrolls now.
Davis told News9 that workers at the Guthrie Taco Bell were led to believe employee health benefits were on the way. "What we were being told was one thing, and that was, 'We're going to offer benefits, we'll just keep all of our full-time employees,'" she said. "Then come December, their whole story changed."
Brandon Robertson, the chief financial officer of Treadwell Enterprises, which owns the Taco Bell in Guthrie, said in an emailed statement to HuffPost that the franchise is "still researching what the Affordable Care Act means to our operations."
Robertson added that part-time labor has always been an integral part of the company's business. "Given the nature of our business as an operator of a number of quick-service restaurants, the significant majority of our employees have consistently been part-time workers," he said. The fast-food industry remains the lowest-paying industry in America, according to the Bureau of Labor Statistics (BLS).
In an emailed statement, Taco Bell Corp. spokesman Rob Poetsch said Treadwell's recent actions do not represent the parent company's views. "These are actions by an independent franchisee, not Taco Bell Corp.," Poetsch wrote.
Separate government data reveals that the number of Americans like Davis who are forced into part-time work involuntarily has been increasing since 2006. And while 2006 precedes the passage of the Affordable Care Act in 2011, anecdotal evidence suggests that Obamacare is accelerating the pace at which employers are reducing workers to part-time status.
On Monday, a Wendy's franchise restaurant in Oklahoma announced plans to slash hours for around 300 employees at 11 of its locations, citing Obamacare as the reason. The cutback follows a spate of announcements by fast-food restaurant owners -- at the corporate and franchise level -- that they'll pass Obamacare costs onto workers.
Treadwell and Wendy's in Oklahoma said they plan to leave the hours of management-level employees largely untouched. "We are currently retaining our full-time hours for most of the Shift Supervisors and all Assistant Managers and Restaurant General Managers," Robertson wrote.
But that's provided little solace to Davis and her roughly 20 co-workers who have reportedly seen their hours disappear and their hopes for health benefits dashed.
"Several of the other people I work with, some of them are single parents, and we do the best we can," she told News9. "Twenty-eight hours a week just isn't going to cut it for the bills."
Davis is still an employee at Taco Bell, Robertson told HuffPost.
This story has been updated to include a comment from Taco Bell Corp.
UPDATE: 9:20 p.m. -- Taco Bell Corp. e-mailed to say it "has not adjusted the hours of its employees in its corporate restaurants as a result of the new healthcare law."
Related
Before You Go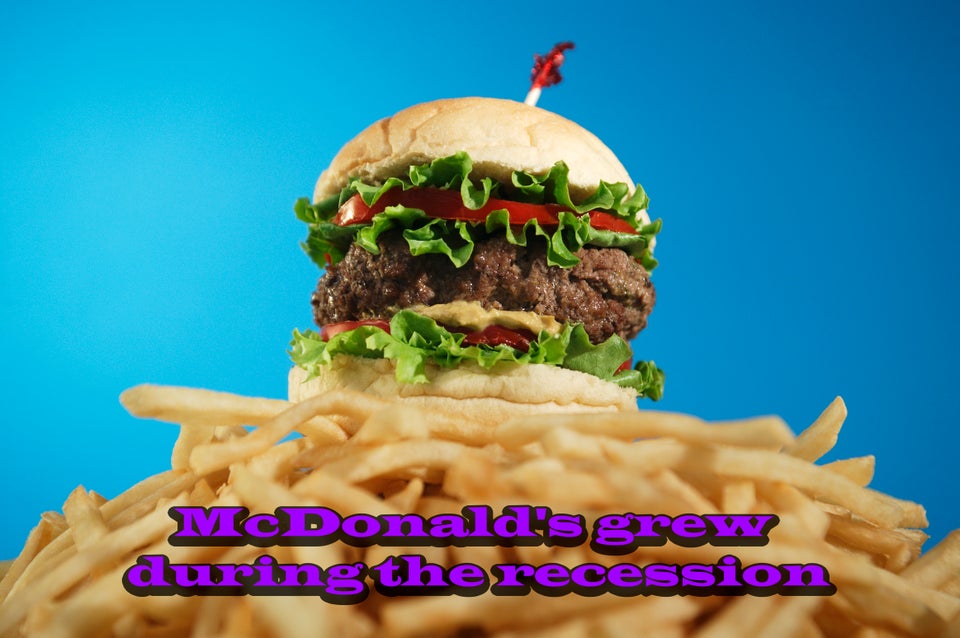 10 Things The Fast Food Industry Doesn't Want You To Know
Popular in the Community