Taco Bell just re-mixed everything ... again. And trust us: This may be its best breakthrough yet.
Today the company unveiled a brand-new website where customers can, among other things, order their food online. This opens up a whole new world for designing amazing creations like customized taco boxes, souped-up volcano quesaritos and the most random meal assortments that contain exactly what you're craving.
A $1 cheesy roll-up with lava sauce? You got it. A biscuit taco, hold the egg, with extra bacon and creamy jalapeño? All yours. You can even add gravy, because why not?
Designing meals on the site is addictively fun. Select the item you want (for breakfast, lunch, dinner OR Fourthmeal)...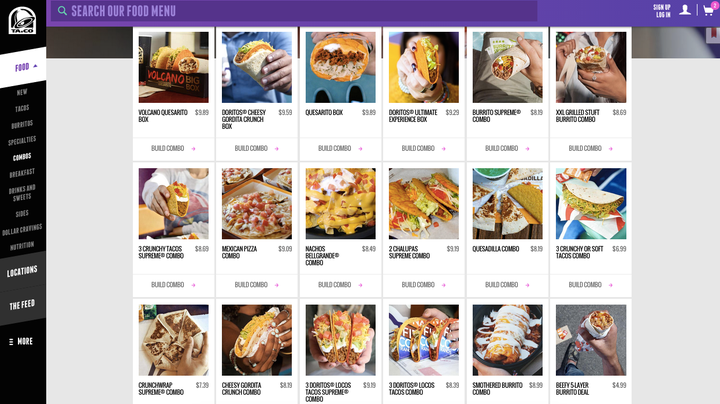 ...then choose from a variety of incredible add-ons and upgrades.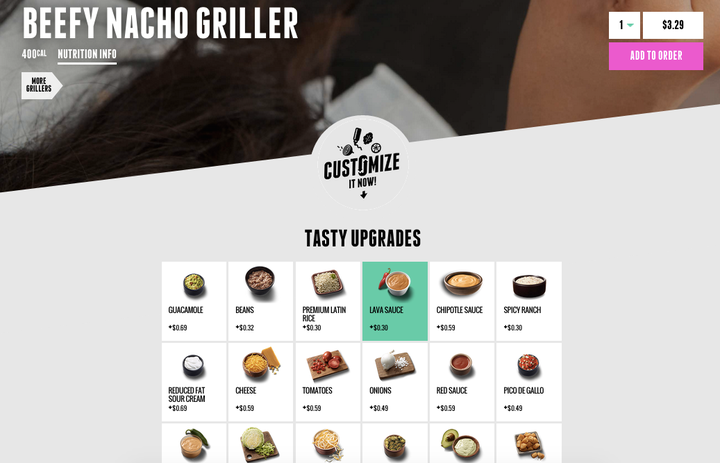 You can pick an existing combo (like the Doritos cheesy gordita crunch box) and customize it, swapping meats, exchanging taco shells and adding toppings like guacamole and potatoes.
Once you're satisfied with the items in your cart, order and pay online. Then head to the store, skip the line and pick up your food!
The site works on tablets, phones and desktop computers. Users can access "The Feed" section of the site for curated Taco Bell articles, as well as separate areas for swag purchases and nutrition facts (NOT that you wanna know).
One thing ta.co doesn't mean is expanded delivery options: Taco Bell debuted delivery service earlier this summer in more than 200 markets including Los Angeles, San Francisco, Chicago and Dallas, in conjunction with DoorDash. "The company will continue to expand delivery to additional markets," it said in a statement.
Until then, we'll continue to order our crunchy hard-shells online EVERY day, instead of making our own: