As if giving away free Doritos Locos Tacos for a month wasn't enough, Taco Bell decided to feed our insatiable hunger by coming up with a quesadilla/chalupa lovechild.
The Quesalupa is a delicious fried chalupa shell stuffed with a mix of melted pepper jack and cheddar cheese, crammed with beef, lettuce, sour cream and the regular mixings of tomatoes.
The downside? It's only offered in Toledo, Ohio for now.
That's right -- OHIO basically decides the Quesalupa's fate. According to the Toledo Blade, 36 stores in the area will have the opportunity to try the $2.99 cheesy crossbreed for the next four weeks. If they don't like it, America doesn't get it.
To drum up support, Taco Bell is asking people to tweet #Quesalupa to "let Toledo know America is counting on them."
Check out Daym Drop's video to get an up close and personal look at the Quesalupa and scroll through the photos below to figure out if you want to eat this baby or not:

Related
Before You Go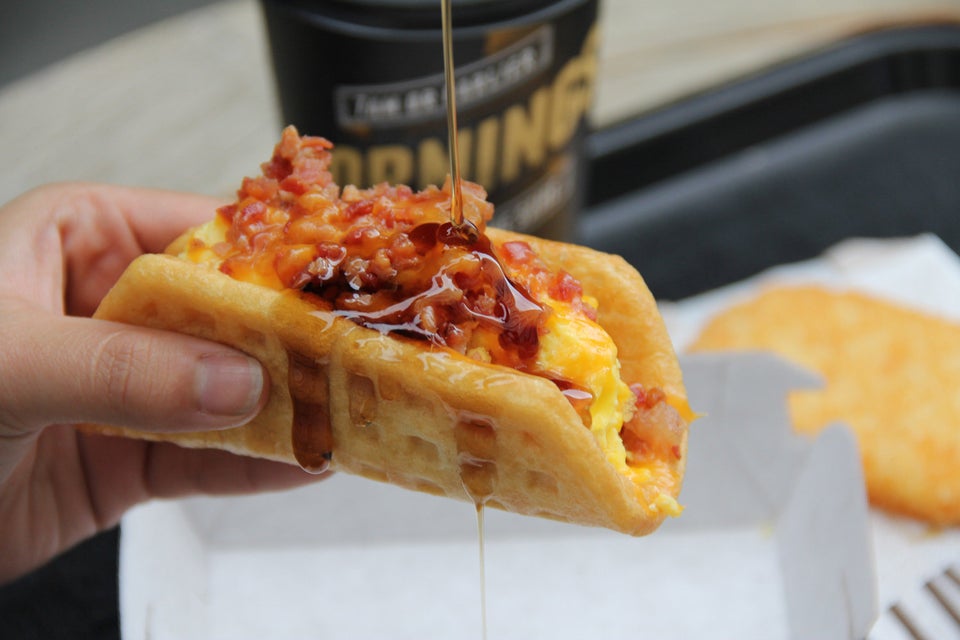 Taco Bell Breakfast