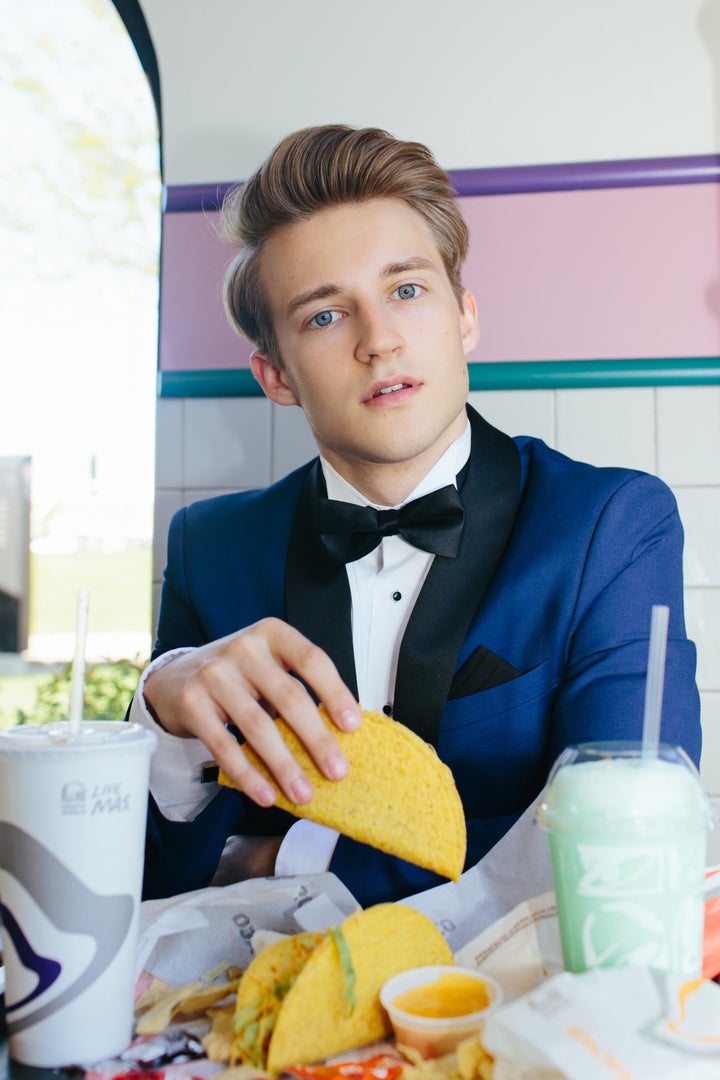 Most high school students choose a photo studio or tranquil outdoor setting for their senior portraits.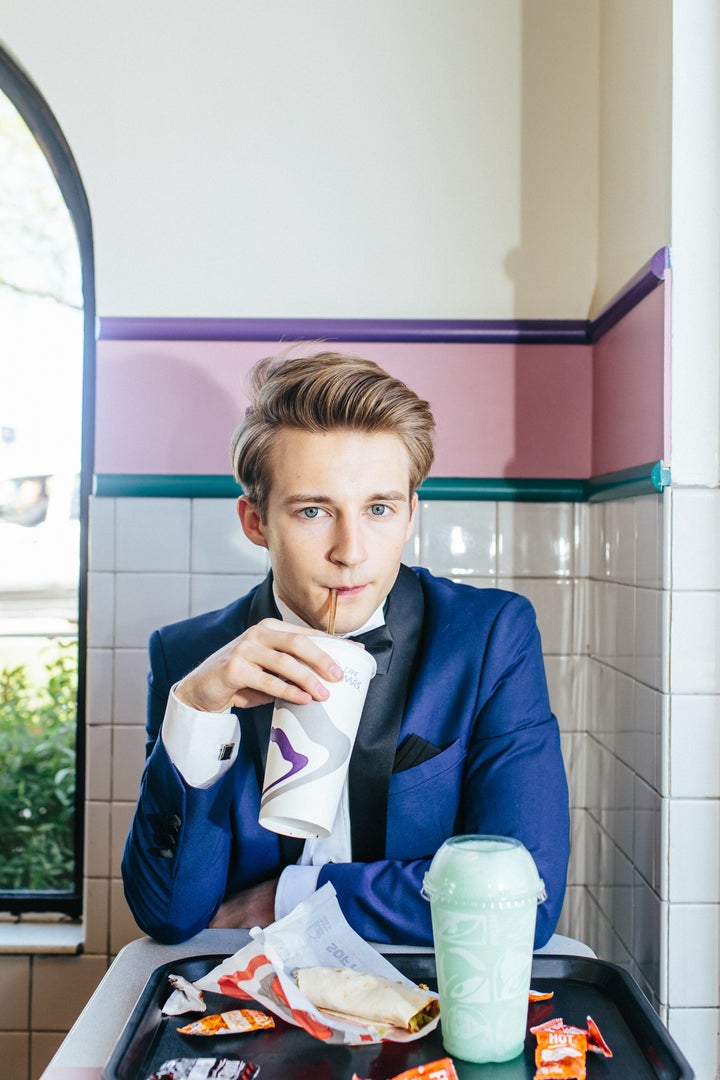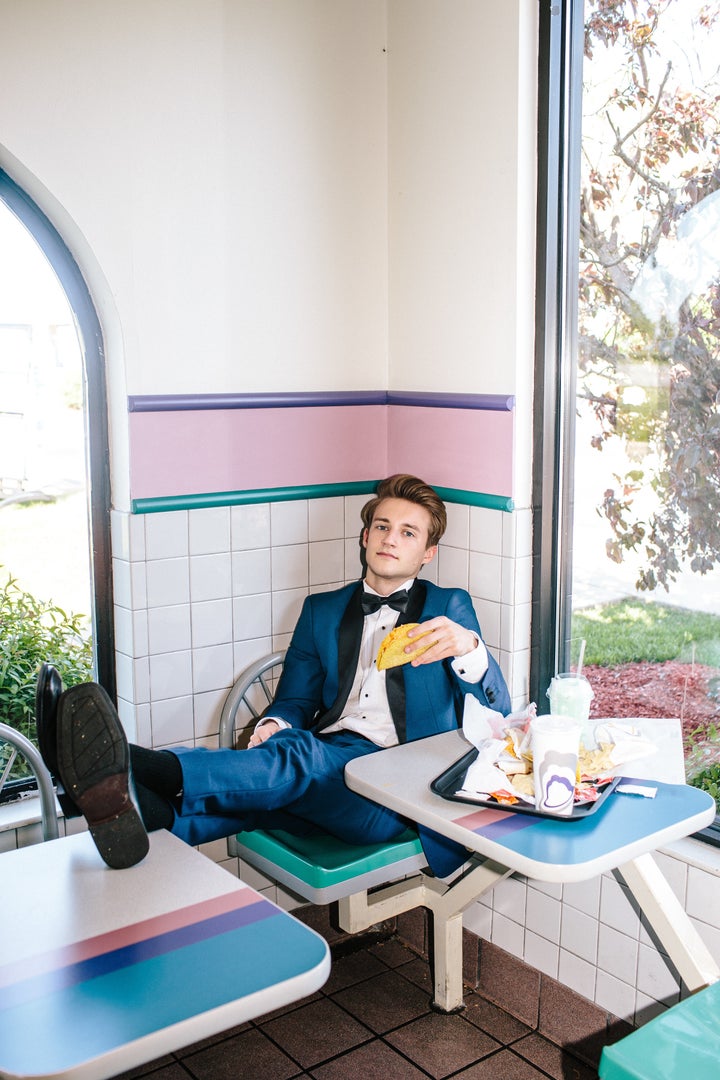 McBurnie had his photographer friend Wesley Taylor set up the shoot, and Taylor says T-Bell was totally cool with it.
"We ordered a taco and a couple drinks at first and then realized we needed way more, so went back and got more tacos and nachos," Taylor told HuffPost. "Fortunately we were able to polish it all off at the end! Andrew loves his Taco Bell."
The setting turned out to be the perfect complement to McBurnie's suit and bowtie.
"I loved combining the fashion magazine aesthetic with the retro vibes of the restaurant ― plus, Andrew's basically a model," Taylor said.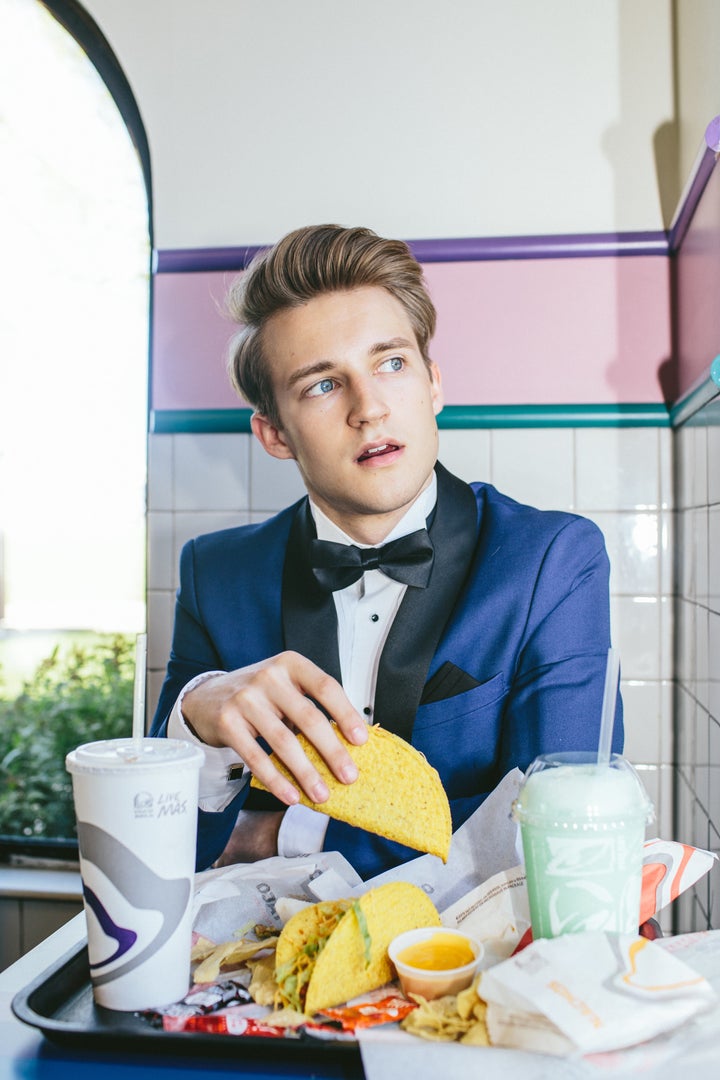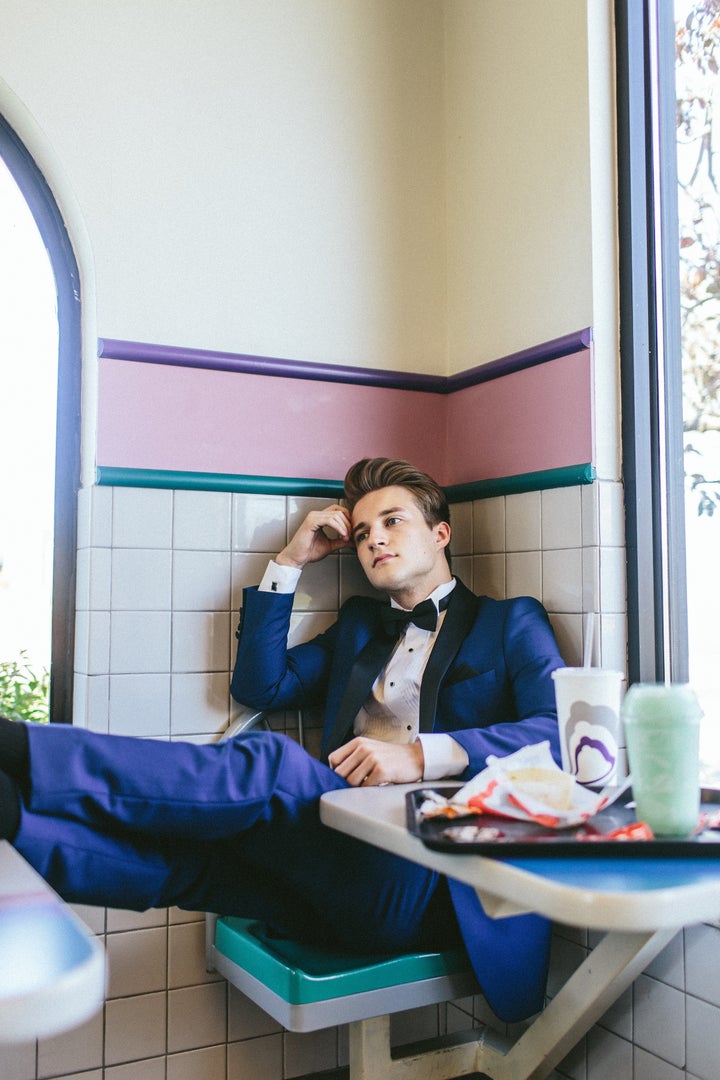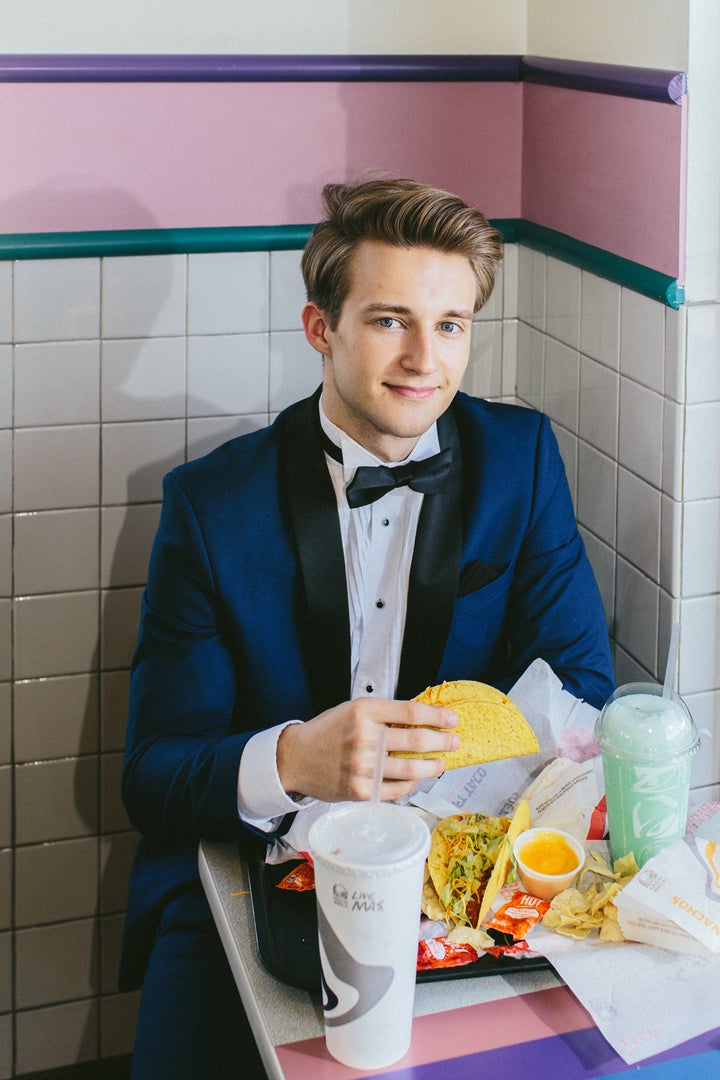 But then again, they didn't brave nacho cheese while sporting crisp white suit cuffs. Congrats, Andrew!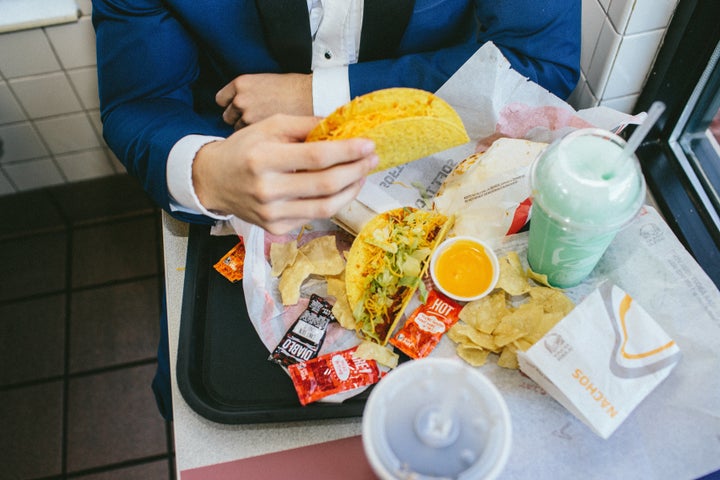 Related
Before You Go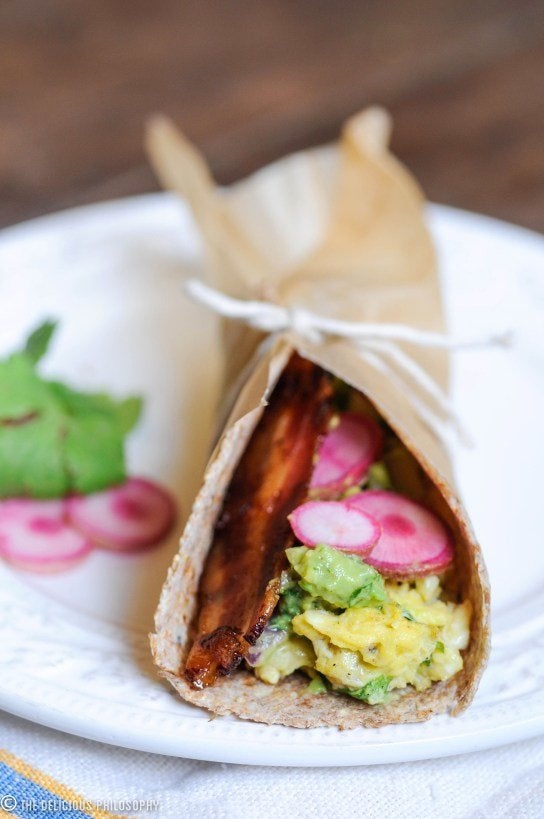 Breakfast Burrito And Taco Recipes