To give him credit, it's rare to see an employee publicly display this much enthusiasm for a 9-to-5.
A picture recently surfaced on Taco Bell's Facebook page of what appears to be one of the chain's employee licking a bunch of tacos. While the circumstances surrounding the public display of taco shell affection are unclear -- as Consumerist notes, it's possible the shells were destined for the trash -- it may make us think twice before buying our next Doritos Locos Taco.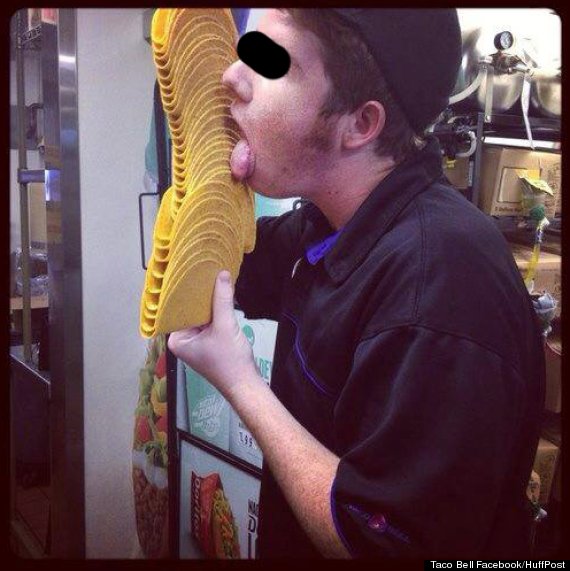 Taco Bell spokesman Rob Poetsch wrote in an e-mail statement to The Huffington Post that the company has "strict strict food handling procedures and zero tolerance for any violations."
"When we learned of the situation we immediately contacted this restaurant's leadership and although we believe it is a prank and the food was not served to customers, we are conducting a full scale investigation and will be taking swift action against those involved."
This apparent Taco Bell worker isn't the first fast food employee to see a photo of themselves go viral for all the wrong reasons. A KFC worker was fired earlier this year after she posted a photo on Facebook in which she was dangerously close to licking some mashed potatoes.
Yet it's arguable where human saliva ranks among the grossest fast food anecdotes ever, especially after workers took to Reddit last year to share some of the more disgusting things they've witnessed on the job. Melting chicken nuggets, anyone?
UPDATE: This post has been updated to include comment from Taco Bell.
Related
Before You Go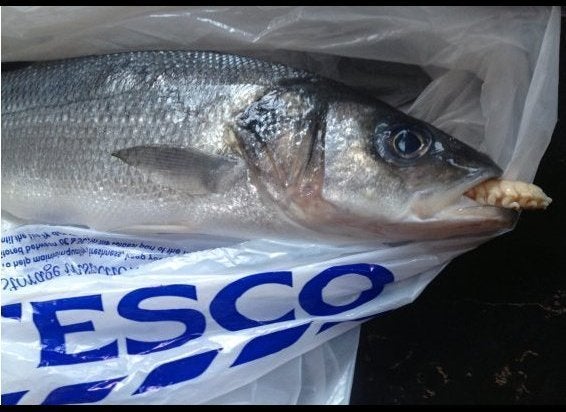 Mealbreakers
Popular in the Community