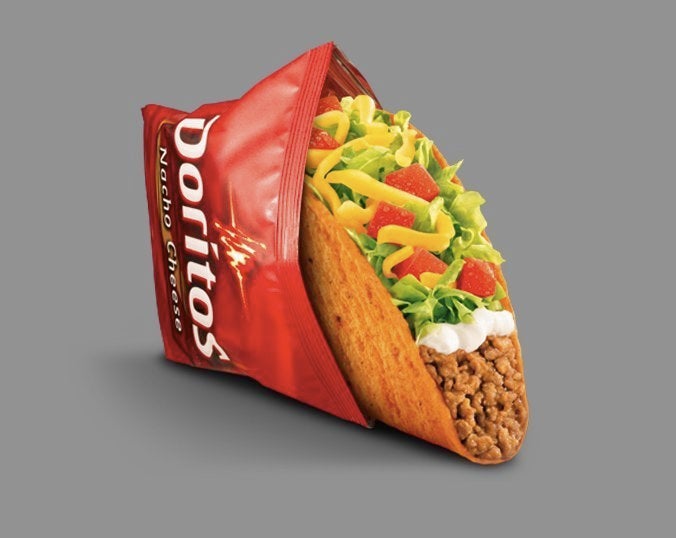 Taco Bell had an arguably sketchy 2011 fiscal year, frontloaded by an almost devastating lawsuit against the quality of their meat, 2012 seems to be the year of rebound for the brand. So much of a rebound, you can now spread water cooler conversation fodder that includes that the average Taco Bell customer visits Taco Bell every 11 days.
Lawsuits aside, 2012 was juxtaposed by a powerful flurry of product launches from the brand, including their biggest product launch to date -- the Doritos Locos Tacos. In its debut week, 50 million of the Doritos-infused taco shells were sold across the country. Regardless of how gimmicky the product is, when it moves that many units, you're bound to get a temporary boost in brand perception.
In observance of the chain's 50th birthday, HackCollege and Foodbeast have collaborated on an Infographic that highlights some of the staggering operational figures that make up the Taco Bell machine. There's plenty of cocktail party fodder to be had. Next time you're munching on bacon-wrapped dates at your brother-in-law's awkward networking event, you can inform a random stranger about Taco Bell using 47 million pounds of pinto beans annually. If they're not impressed, tell them that's the equivalent weight of 78 Boeing 747 airplanes.
Here's what serving 35 million people at more than 5,600 restaurants daily looks like:
Related
Popular in the Community