After Taco Bell introduced the Doritos Locos Tacos, we didn't know whether it would be possible for them to introduce an even more nutrition-less menu item. But at least one franchise has done it.
Evidently, Taco Bell customers are interested in brunch drinks, but in the most Taco Bell-ish way possible. This sign, posted on Reddit, advertises the MTN Dew A.M., which is just a cocktail of Mountain Dew and orange juice. Well, they call it a "mixology," but we're pretty sure that word does not mean what they think it means.
It's like a jacked-up mimosa, except way more amazing and important for America.
And just because it sounds like a drink mixer at a frat party doesn't mean that it's not a crucial part of a balanced breakfast. Plus, if you're a child adept at making "suicide" beverages at fast food restaurants, Taco Bell may be looking to hire you!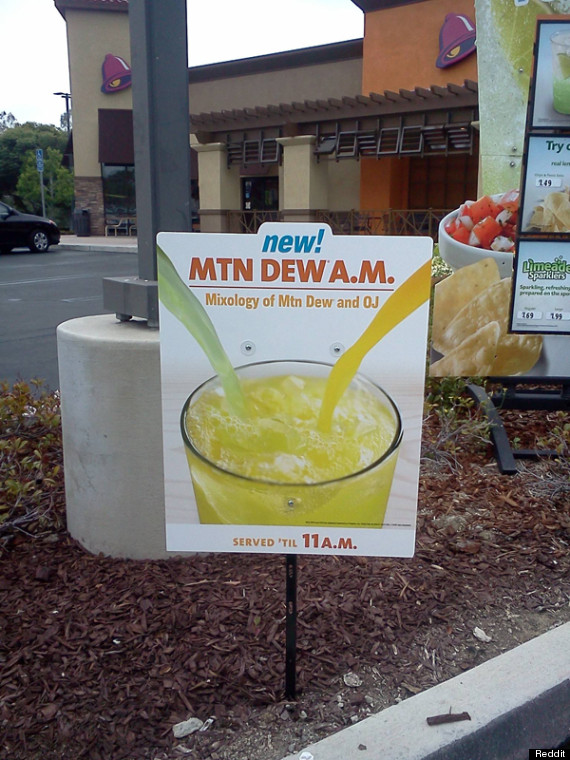 Popular in the Community