Nebraska hockey fans, rejoice. In between those fisticuffs on the ice, a new foil-wrapped surprise will soon replace the "thump" of the T-shirt cannon.
Omaha-based restaurant Voodoo Taco has partnered with the University of Nebraska-Omaha to give attendees a different kind of thrill during game breaks: a $1,500 jerry-rigged t-shirt cannon that'll shoot out delicious tacos to hungry fans. It looks like this: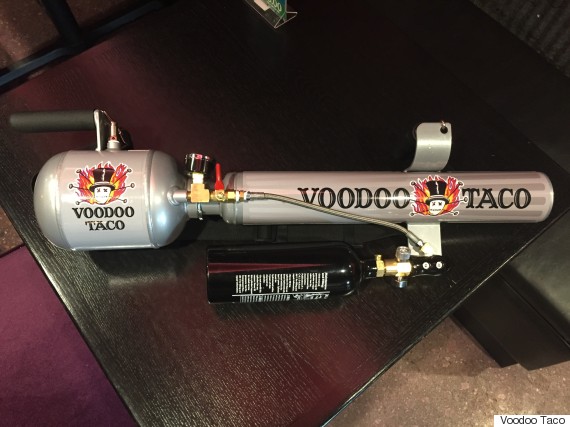 Eric Newton, the owner of Voodoo Taco, told The Huffington Post that he was trying to think of something a little different to excite fans when the university's new $81 million hockey, basketball and volleyball stadium opens later this year.
"I bought the thing after I had a few beers, and my partner just looked at me the next day and said, 'You spent $1,500 on what?'"
Newton said the first few test fires were a "disaster" -- the taco just blew apart, and one person ended up with literal egg on his face.
But now, the foil-wrapped beauties can be shot all the way across a street and into the upper reaches of the soon-to-be-completed stadium. And Newton said the taco-averse need not be worried: The missile morsels are soft-shell.
"Everyone's volunteering to get hit in the face, and I tell them, 'I'll shoot you, I don't care,'" Newton said.
In case you're wondering, Voodoo Taco won't be putting just any old fare in the cannon.
"We're going to make a good taco coming out of the cannon. We're not just going to make some fake thing ... because they're going to talk about it," Newton told Omaha's KETV.
You can take a look at the taco cannon in action here, or head to the University of Nebraska Omaha stadium this fall.
Before You Go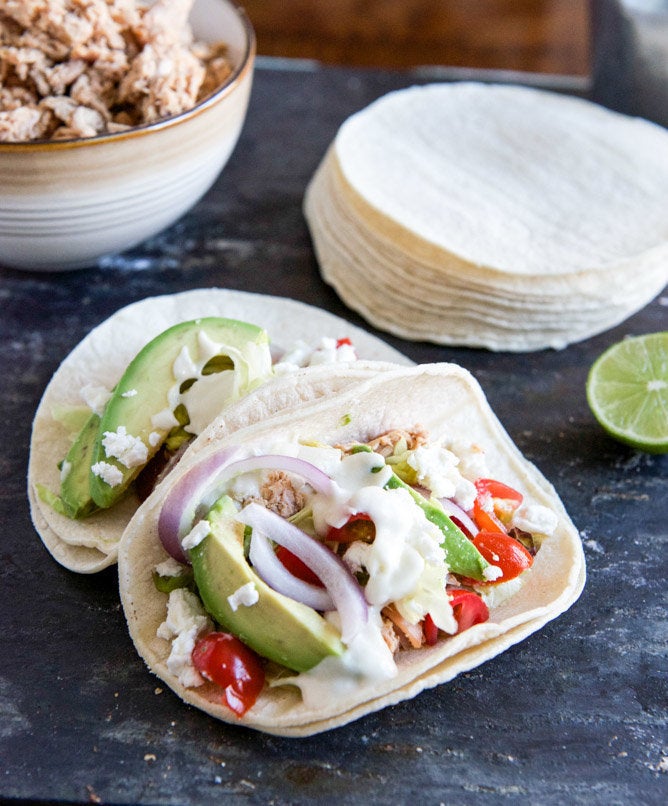 Taco Recipes
Popular in the Community