The diet consists completely of tacos for breakfast, lunch and dinner that its creators say is proven to "produce a glorious beard," conceive children and "wake up in the morning" with your chakra "realigned into an optimal taco pattern?" OK.
But while "Taco Cleanse: The Tortilla-Based Diet Proven To Change Your Life" is a real book released in December, its Austin, Texas-based creators (who were inspired after a month-long, taco-filled lifestyle in 2013) are clearly using tacos (and the 75 vegan recipes therein) to poke fun at the recent cleanse craze that we're all pretending to enjoy.
Let Today Show nutritionist Joy Bauer destroy your dreams: "There is no such thing as a taco cleanse," she says in the clip above. "A cleanse is all about getting the junk out of your diet and fueling your body with healthy food. But hey, if the taco is made with all healthy ingredients, then sure. It could fit right into your program."
Taco Cleanse creators call it "the last diet you'll ever need," because, well, you might not be long for this world if you do it.
But it's about more than just eating: "Take the negativity and bullshit out of your body-mind and put the tacos in," co-author Stephanie Bogdanich told Cosmopolitan.
You don't have to tell us twice.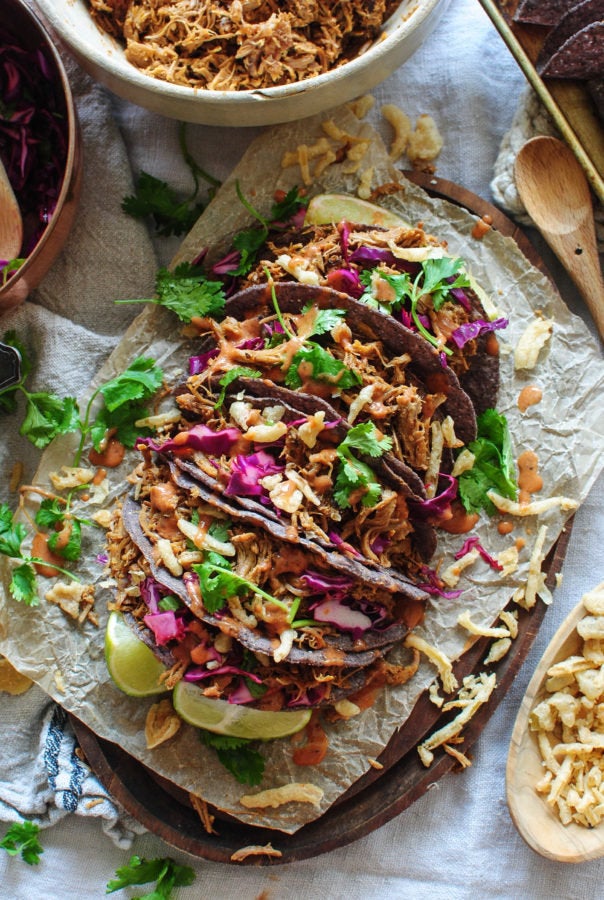 50 Taco Recipes