Lithuanian artist Tadao Cern has chosen a particularly unique subject for his recent photography series. Like a sly paparazzo who only has eyes for the average bathing-suit clad tourist, he created "Comfort Zone," a collection of awkward portraits of people sleeping on the beach.
Stretched out, curled into fetal positions, and generally unabashedly displaying their bodies to anyone who draws near, the characters embody a quirky and familiar beauty that can be easy to overlook. To add another level of mystery to the anonymous images, Cern's photographed them with their eyes closed or vision obstructed, transforming the viewer into a voyeur.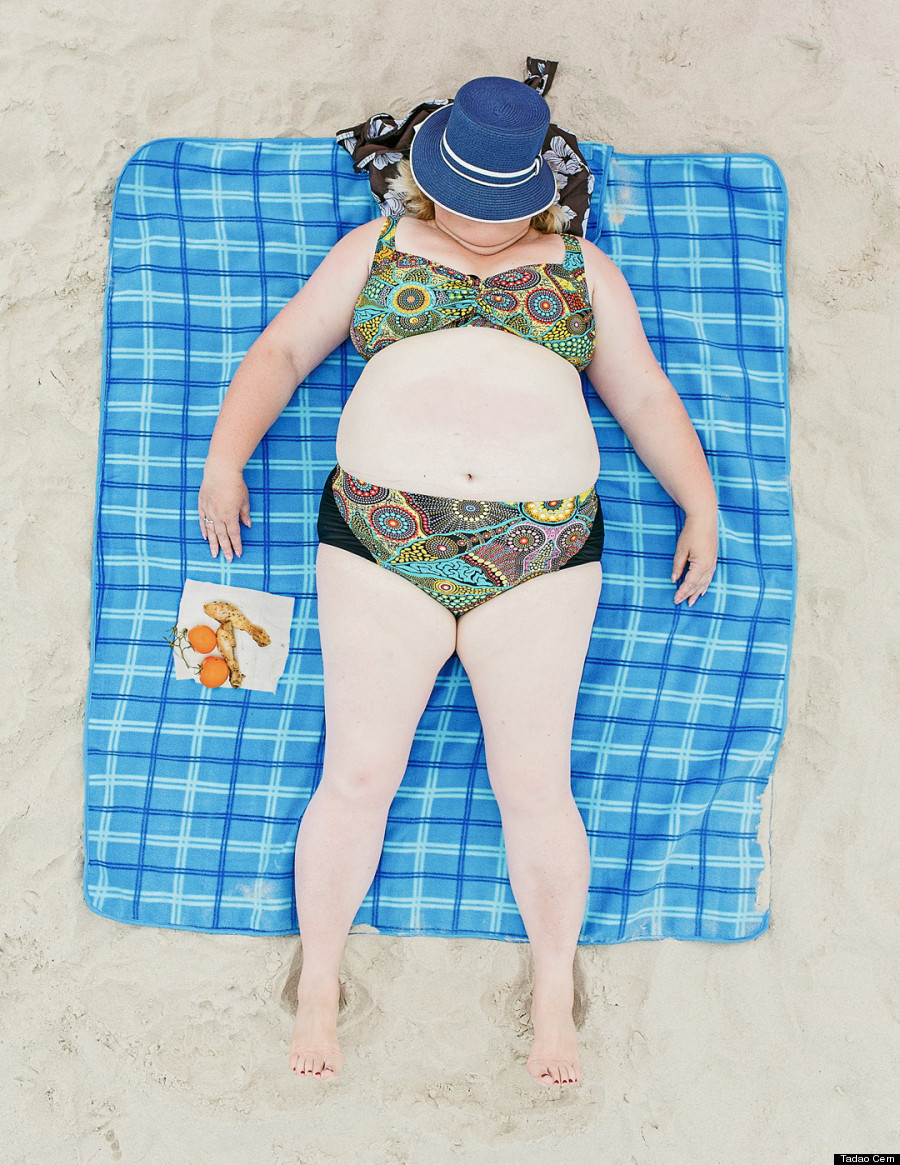 "This summer I spent a weekend at the seaside and I decided to visit a public beach that I haven't seen since my childhood," Cern explained in an email to The Huffington Post. "When I went there I got so inspired that I had to quit what I was doing at the time and start a new project. I came back the very next week with all my equipment."
And so he began. Cern did not stage his photos, nor did he alert the framed individuals that he was taking a picture at all. "All of them have hidden faces not by an accident, but because a viewer can comfortably analyze every single detail in these images without being distracted. That helps to avoid 'connectivity' between people in the photos and the ones that are watching."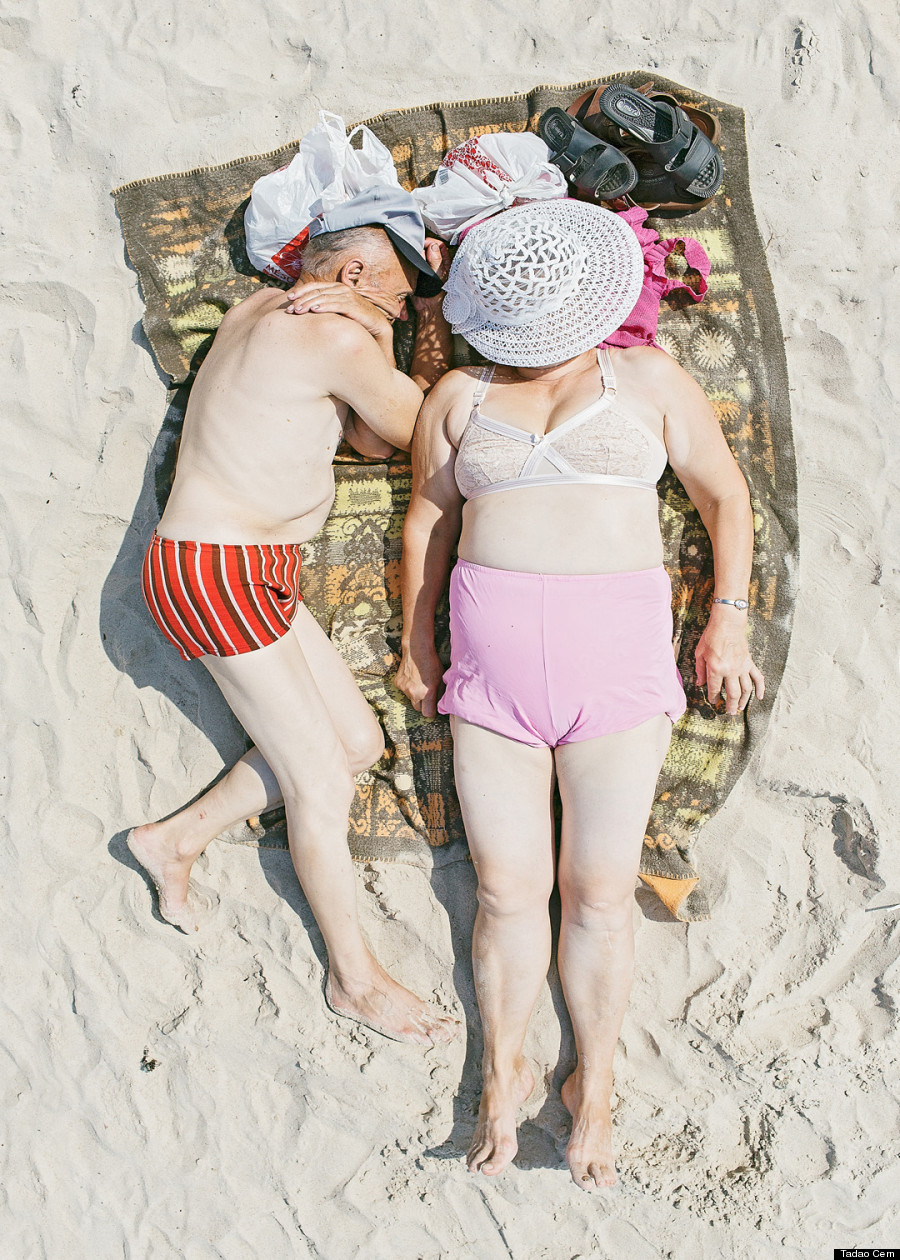 The wonder of human body diversity mixes with a sense of whimsical omnipresence that makes us love Tadao's flair for celebrating the mundane.
"I was surprised by how a certain place affects people's behavior," he concluded. "During an everyday life we all try to hide our shortcomings and once you find yourself on a beach –- you forget about everything and start acting in a totally different manner. Is that because everyone else around you is doing the same? Why aren't the same rules applied outside of the beach?"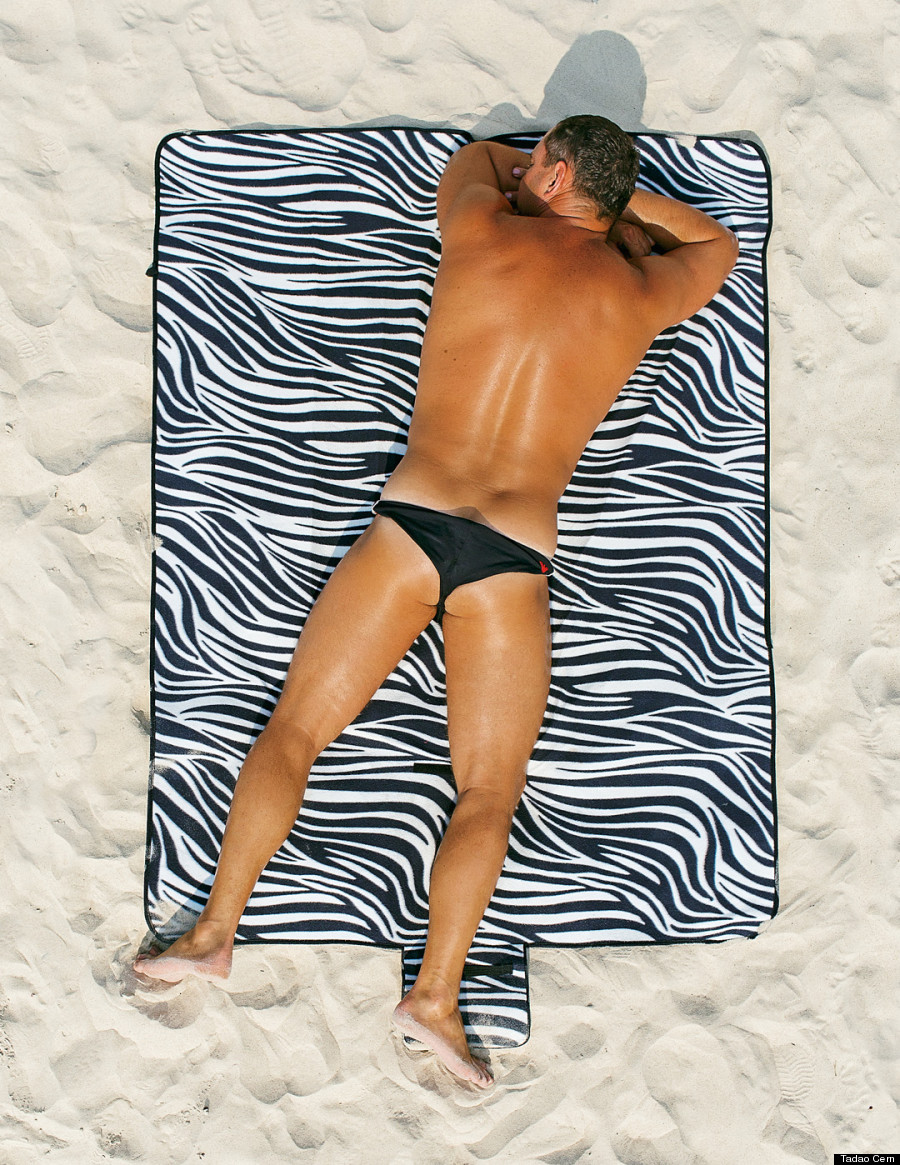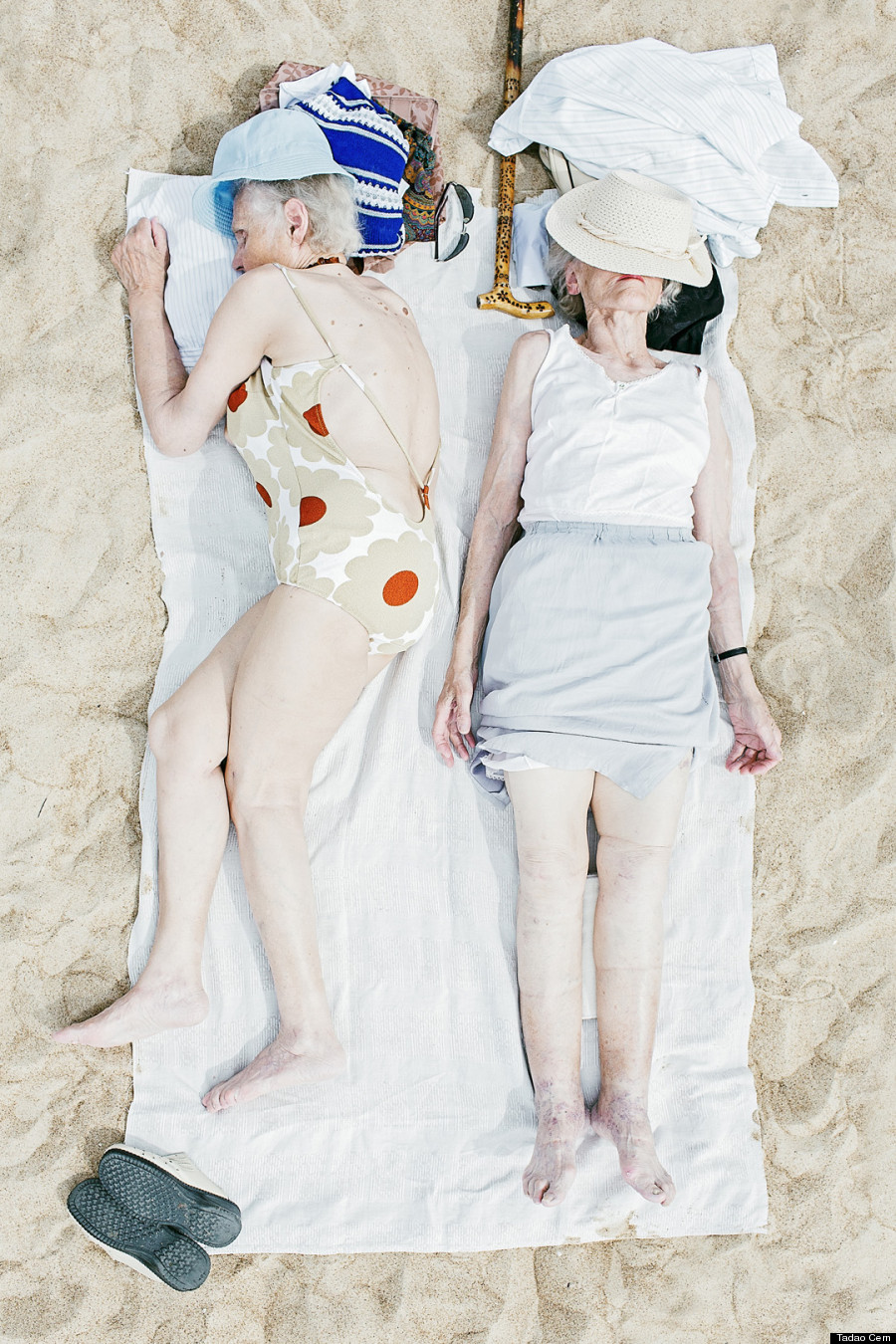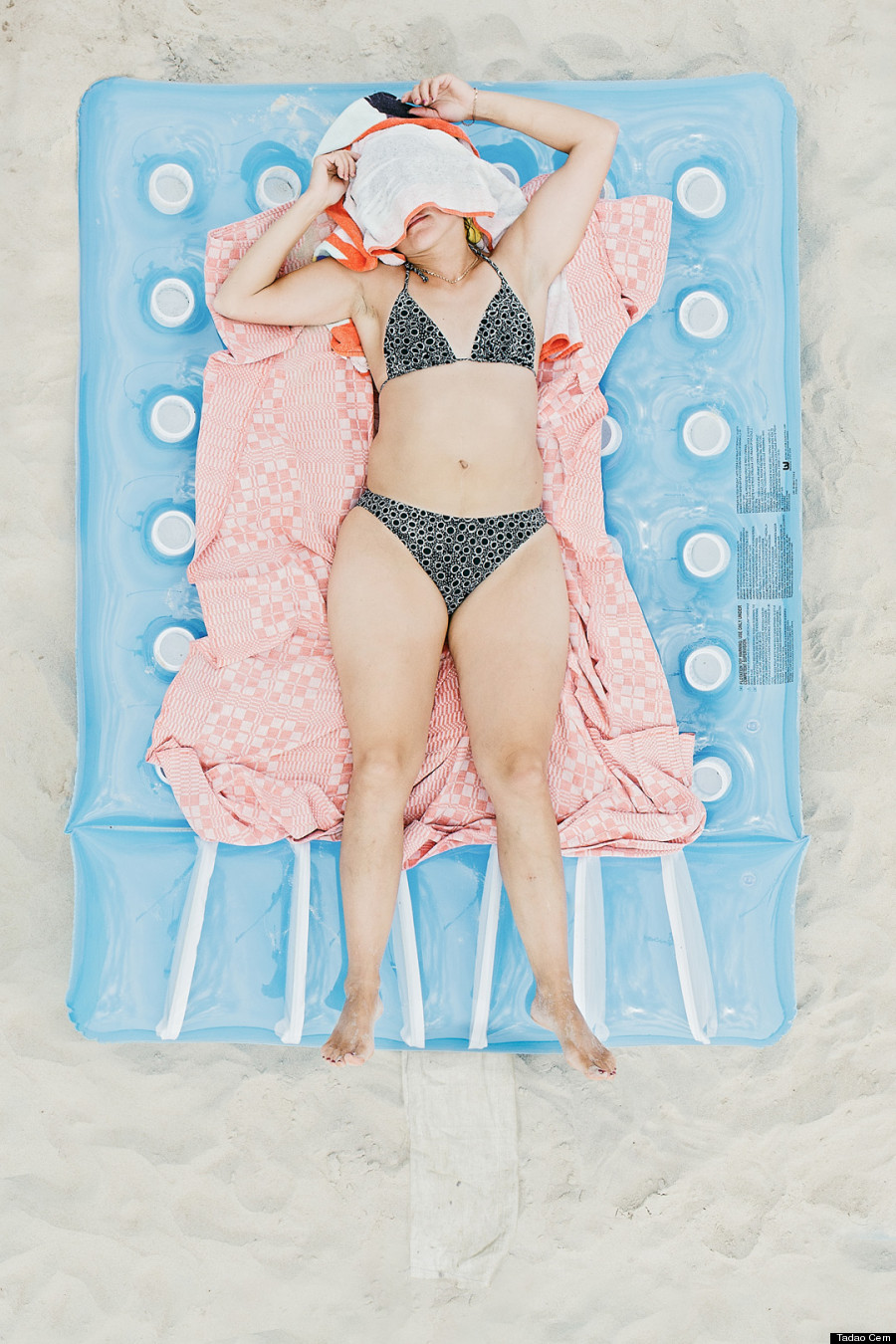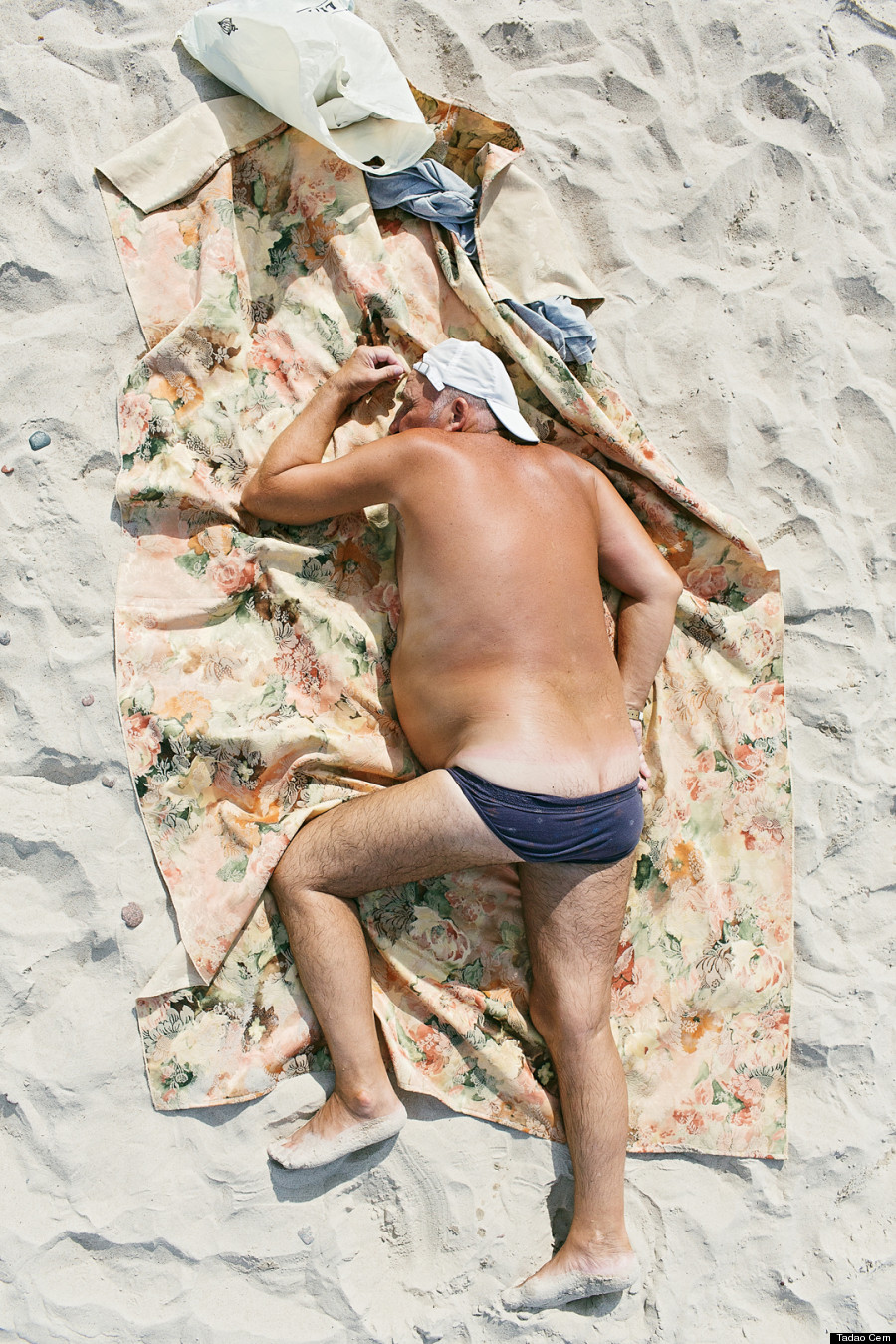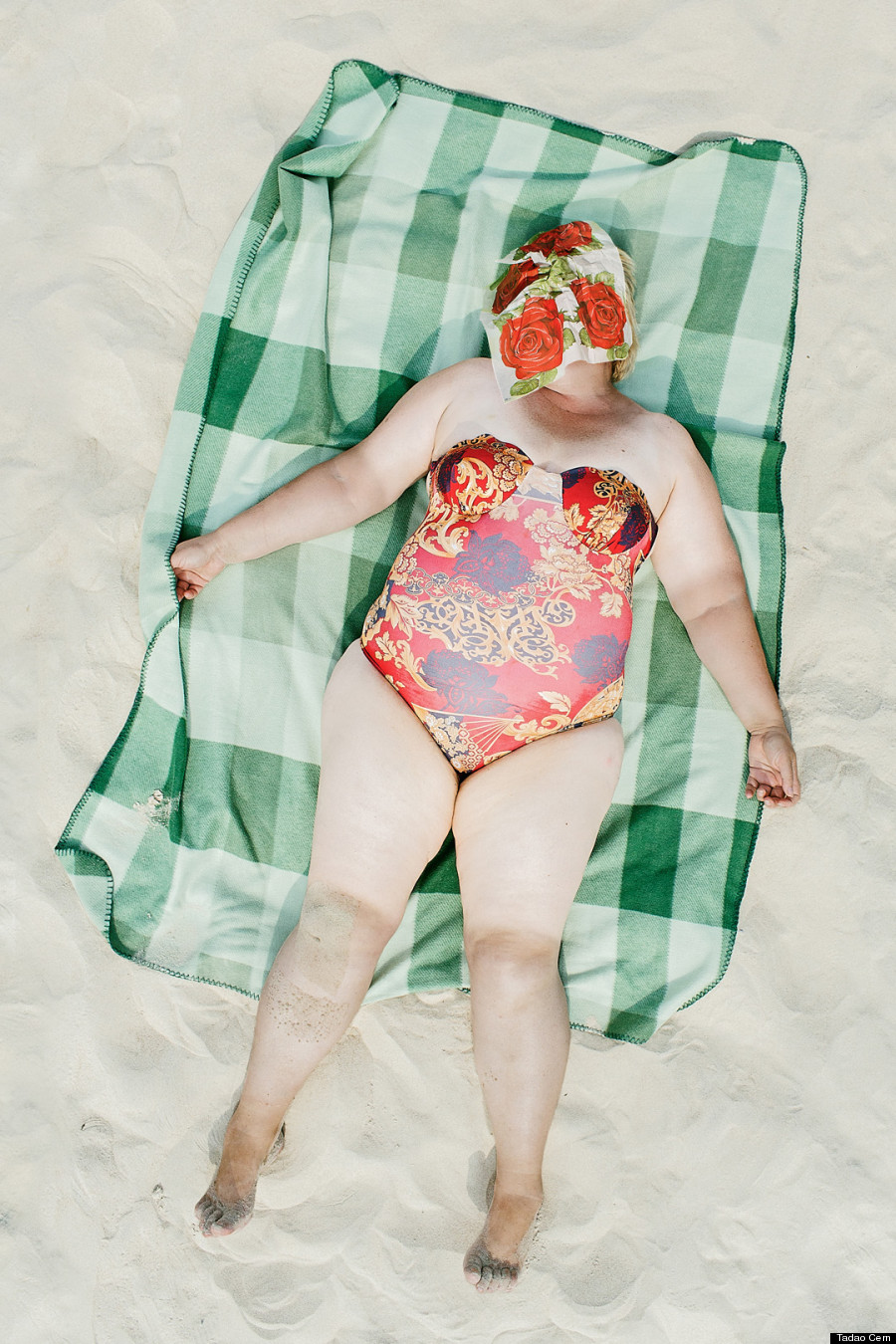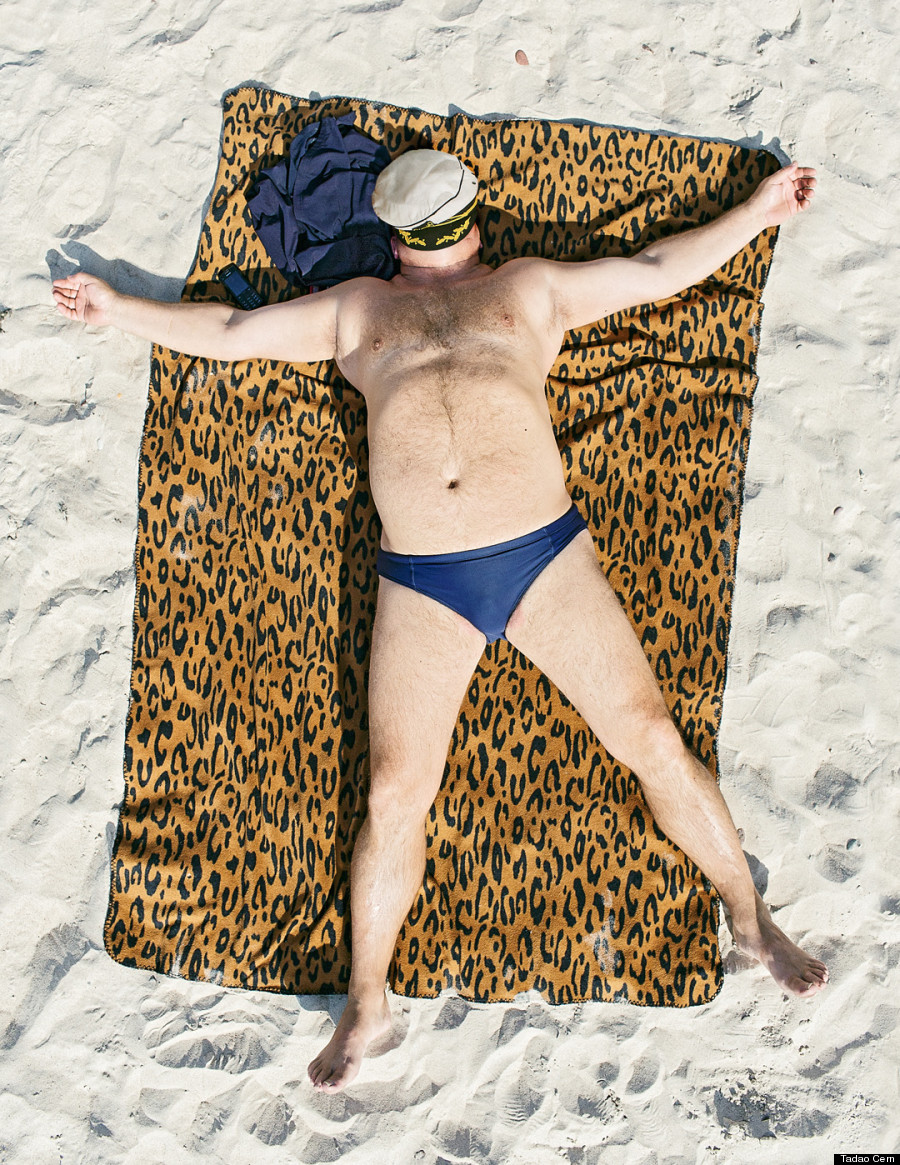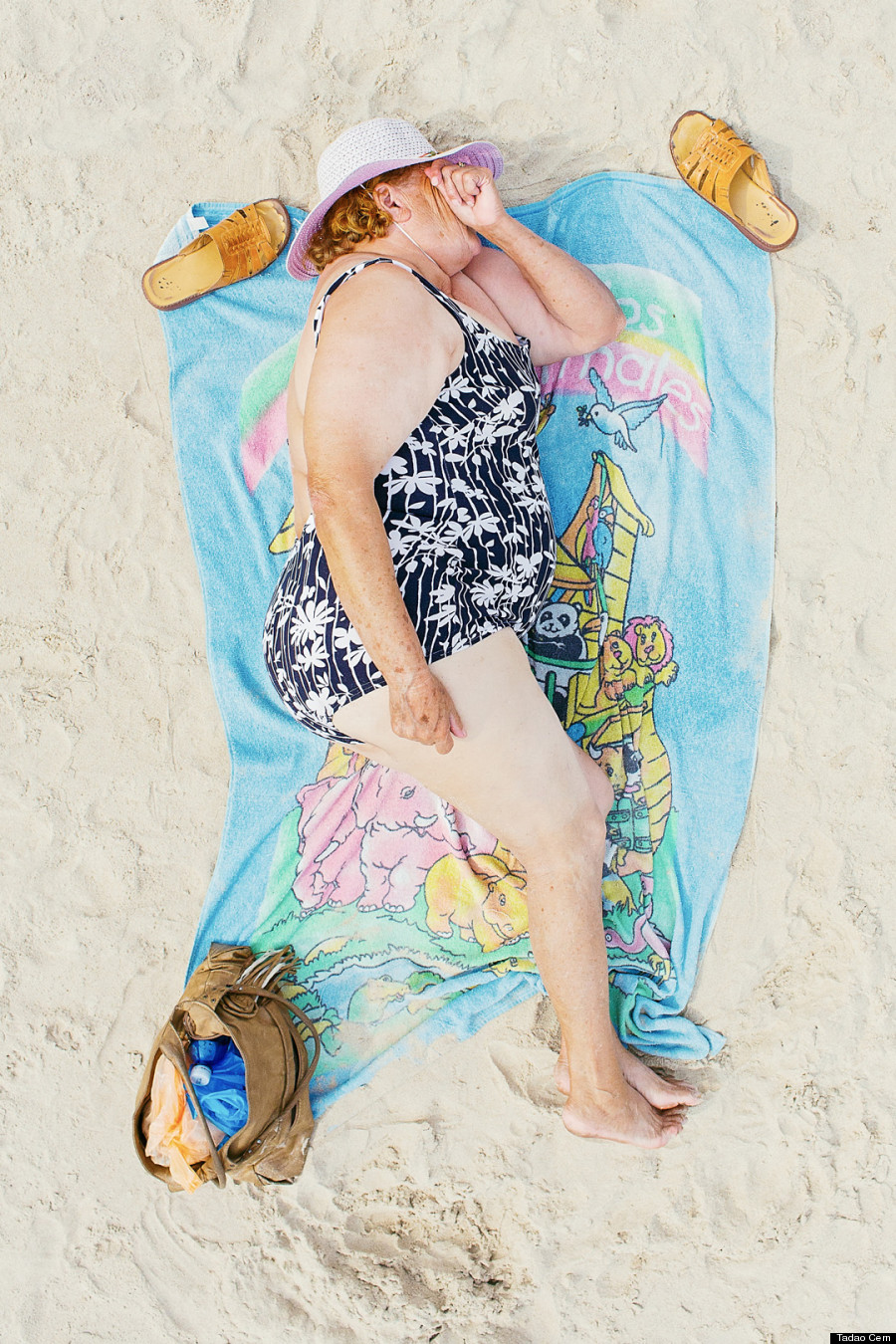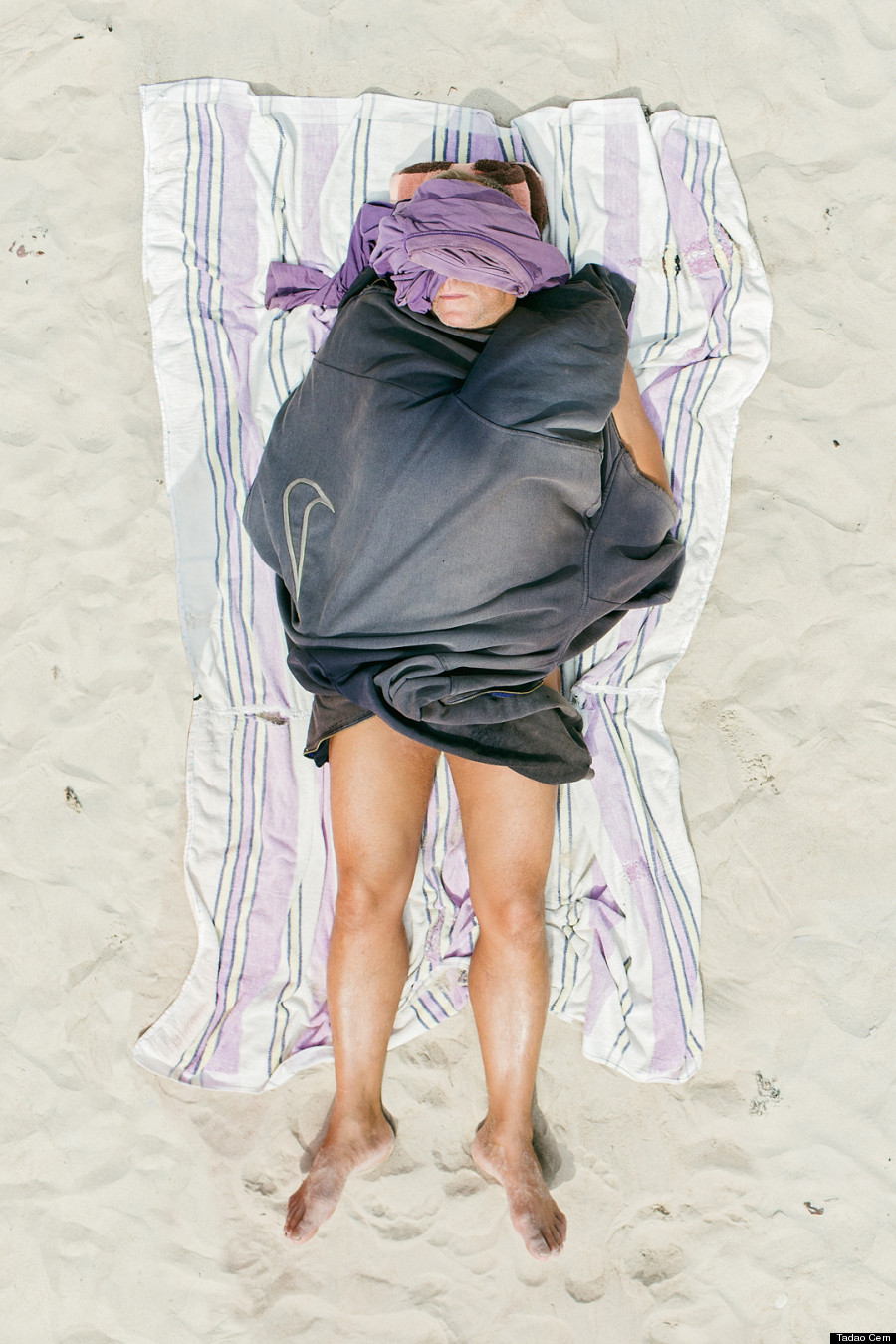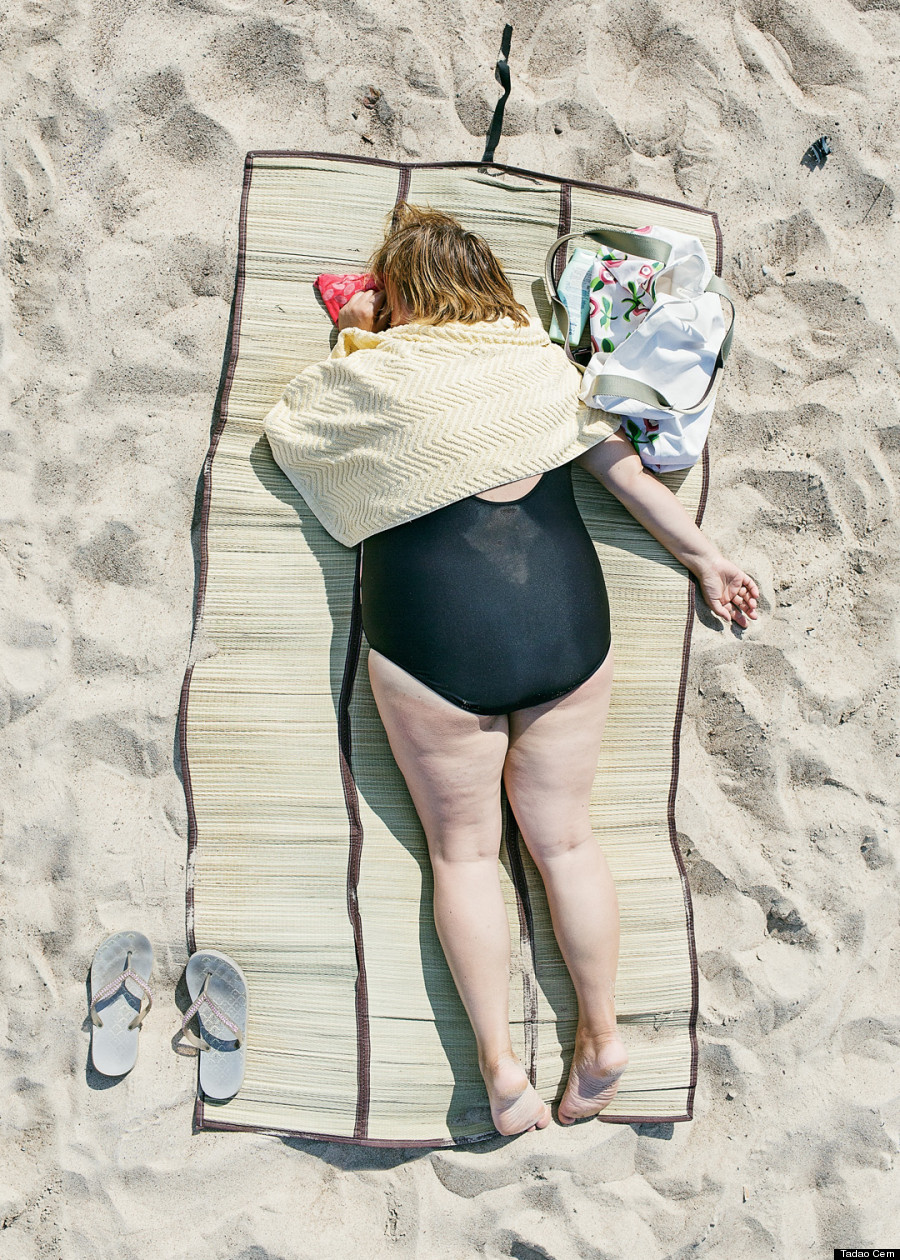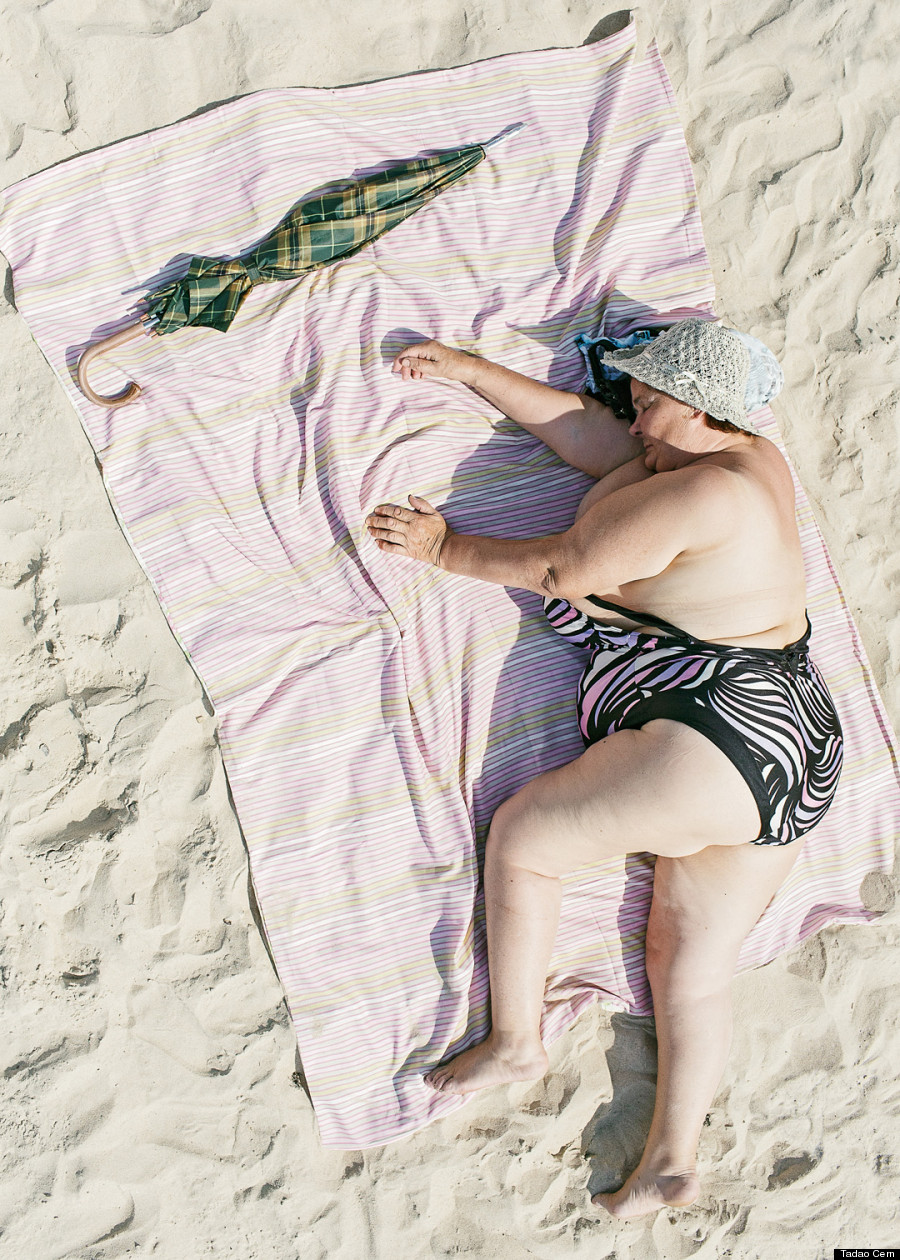 Calling all HuffPost superfans!
Sign up for membership to become a founding member and help shape HuffPost's next chapter