Though you might not know Tadashi Shoji by name, you have most certainly seen his designs on just about every major red carpet. The Japanese-born American designer has been in the industry for 30 years and counts Florence Welch, Katy Perry and Octavia Spencer (who practically wears Shoji's designs exclusively), as fans.
Known as one of the few designers who caters to women of all sizes, Shoji always creates ethereal dresses that are both intricate and on budget (some of his designs sell for as low as $200). So it came as no surprise that his Spring 2014 runway show was packed with industry insiders and A-listers like Bella Thorne and June Ambrose.
Lucky for us, we got to catch up with the designer moments before he debuted his spring collection and he had plenty to say.
What was the inspiration behind your spring collection?
Sweet liberation. Not women's liberation, sweet liberation. Now women are so confident, they don't need to wear armor. [They don't need to say] 'Okay I'm going to fight, I'm going into a man's world and I'm going to fight.' They are so confident so they should be natural. I want to try and play up their femininity and sweetness.
You have always been celebrated as a designer who loves the female figure and I know you have a strong relationship with Octavia Spencer. When you're designing for someone like Octavia, a woman with curves, do you approach it any differently than you would your runway collection?
No, she picks out looks from our look book. [She says], "Oh I like this one, I like this one" and from there she says "Oh I want to hide my arms," so then we make longer sleeves. Or the draping is not enough because it's emphasizing the waistline, so we trim or add material. We help her with draping and fit. Women spend so much money on operations, but our stuff is less expensive than an operation and there's no pain. I can help any women. I have confidence that I can make any woman beautiful.
I don't know, you should ask them. Maybe they don't have confidence to make those different-sized women look beautiful? But I have technique, so I have confidence.
You've been in the industry for a few decades now, what's the most important thing that you've learned?
If you don't like a trend, don't follow it.
Tadashi Shoji with his favorite look from the collection: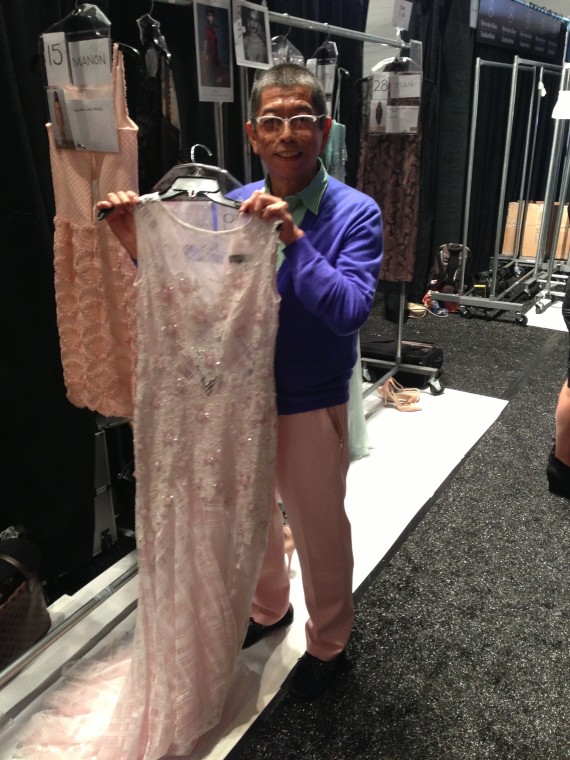 More looks from Tadashi Shoji's latest collection: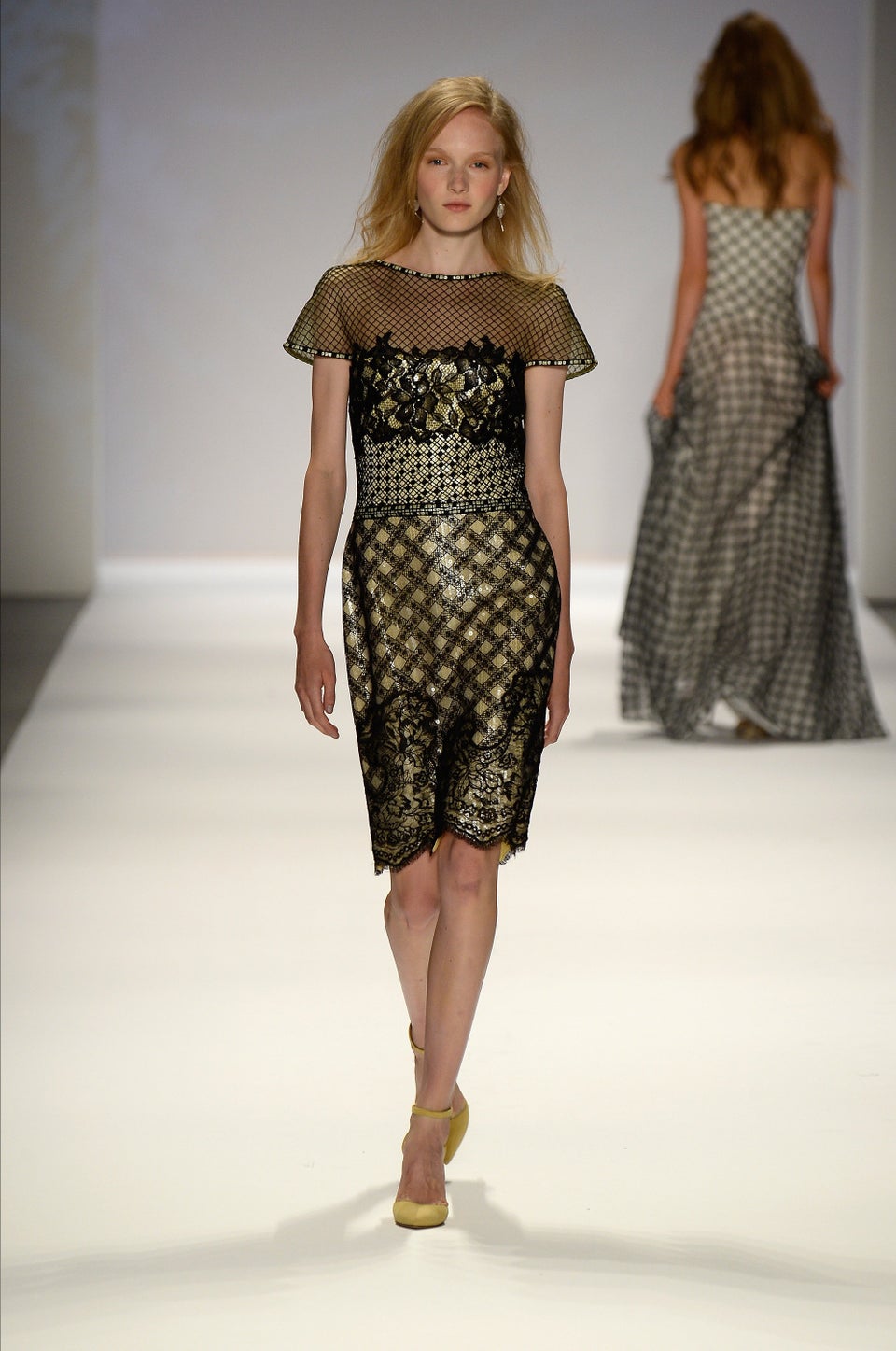 Tadashi Shoji Spring 2014