 WASHINGTON -- Who knew Mitt Romney's oldest son had such a thing for Northern Virginia desserts? Or that he'd choose the wrong desserts to like?
"It has got to be the best sorbet and yogurt that I've ever had in my life," he reportedly said.
Ugh....too bad he doesn't like frozen custard. This is not an endorsement I'd be proud of, unfortunately.
He's probably never even been there.
Yogurt ?? Or does he mean Wisconsin style frozen custard?
How much is The Dairy Godmother associated with custard? Check out its Custard Cam, an image, supposedly updated every 60 seconds, of the store's interior.
We wouldn't expect many of those images to show customers sticking to diets. But who knows -- the image seems to have last been updated on Aug. 18.
UPDATE: The Dairy Godmother has responded to Tagg Romney's yogurt comment on Twitter:
Want to see some photos of politicians enjoying restaurants around the country? Here you go: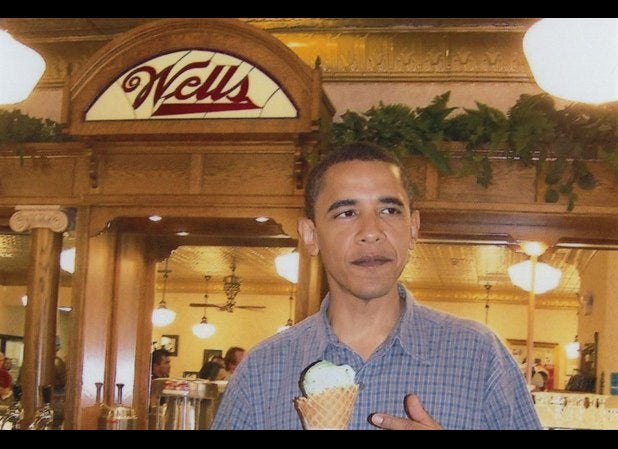 Where to Eat If You Want to Become President
Related
Popular in the Community