Tahera Ahmad delivered a beautiful Quran recitation to open the 50th annual Islamic Society of North America (ISNA) convention on August 30, becoming the very first woman to do so.
ISNA has represented the interests of American Muslims for the last half-century, and holds a moderate Islamic viewpoint. In a congratulatory video message, President Obama applauded ISNA for its service efforts, saying, "Over the last half century, you've upheld the proud legacy of American Muslims' contributions to our national fabric, and this gathering is a testament to that tradition."
Ahmad told the Huffington Post, "I am elated to hear from young women who are inspired to now learn this art, as many of them said that they never knew a woman could recite the Quran with such grace. This is not about creating controversy or fitna, this is about digging deep, doing our research and reviving our Islamic tradition and giving women the opportunity to be a part of our rich legacy."
Response to Ahmad's recitation in front of a co-ed audience has been predictably mixed. While some have praised her recitation as a step forward for gender equality in Islam, others have criticized her for being too "innovative" when it comes to religion.
Susan Labidi commented on the video, "Today's generation of girls need to see role models like Sr. Tahera. Controversial? Perhaps, but her dignity resounds and does justice to the greater good."
Another YouTube commenter, Sweetjasmine86, objected, "There is no innovation in Islam. If you can provide evidence that the Prophet (saaw) permitted female reciters in front of nonmuhrim, then women should freely recite. But you can't simply try new methods to accommodate the current culture we have. People nowadays confuse freedom with disinhibition. May Allah Guide us all."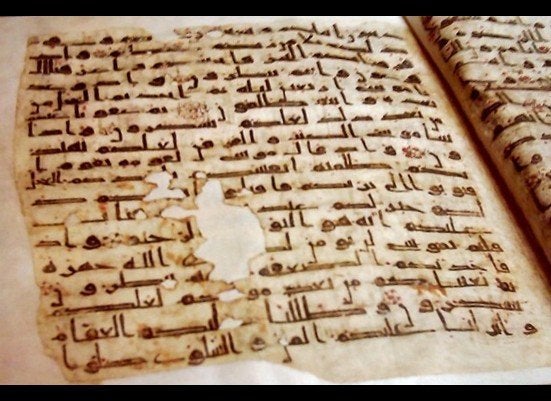 10 Muslim Women You Have To Know
Popular in the Community