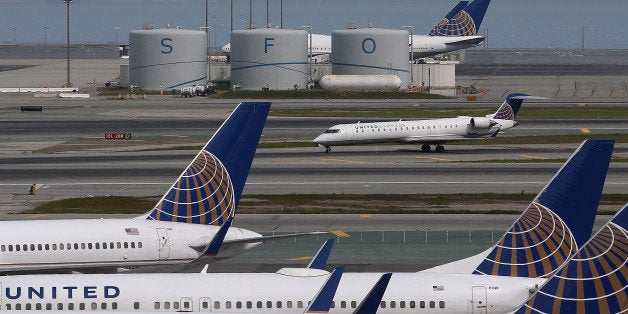 United Airlines has come under fire after a Muslim passenger was allegedly refused an unopened can of soda because she might "use it as a weapon."
Tahera Ahmad, director of Interfaith Engagement and associate chaplain at Northwestern University, has accused United of "Islamophobia" after an encounter with a flight attendant Friday that left her in tears.
Ahmad wrote in a Facebook post that she asked for an unopened can of Diet Coke during beverage service on her flight. When she was brought an open can, she requested a new beverage for sanitary reasons but was told, "I'm sorry I just can't give you an unopened can so no diet coke for you."
A man sitting near her was later brought an unopened beer, and Ahmad, who wears a hijab in her Facebook profile photo, asked the flight attendant again why she wasn't able to have a similar can.
"She said, 'We are unauthorized to give unopened cans to people because they may use it as a WEAPON on the plane,'" Ahmad wrote.
I am sitting on a United airlines flight in the air 30,000ft above and I am in tears of humiliation from discrimination....

Posted by Tahera Ahmad on Friday, 29 May 2015
Ahmed also wrote that after the encounter, she asked her fellow passengers if the experience was discriminatory, but no one responded aside from one man who said, "You Moslem, you need to shut the f** up ... yes you know you would use it as a WEAPON so shut the f**k up."
When asked about the incident, a representative for United emailed The Huffington Post this statement:
The flight attendant onboard Shuttle America flight 3504 attempted several times to accommodate Ms. Ahmad's beverage request after a misunderstanding regarding a can of diet soda. The inflight crew met with Ms. Ahmad after the flight arrived in Washington to provide assistance and further discuss the matter. Additionally, we spoke with Ms. Ahmad yesterday to get a better understanding of what occurred and to apologize for not delivering the service our customers expect when traveling with us.

We look forward to having the opportunity to welcome Ms. Ahmad back.

Ahmad's story has quickly spread on social media, with some people adopting the hashtag #UnitedForTahera, calling for a boycott of the airline. Despite the statement from the airline, Ahmed wrote on Twitter that she has yet to receive a "sincere apology" from United and is "disappointed at [the] dismissal."
Ahmad told the Chicago Sun-Times she's been targeted because of her hijab before. She said she's been spat on and had the covering ripped off, but the airplane incident was particularly troubling because she was "publicly targeted as a threat to people."
Ahmad did not immediately return a request for comment from HuffPost.
Related
Before You Go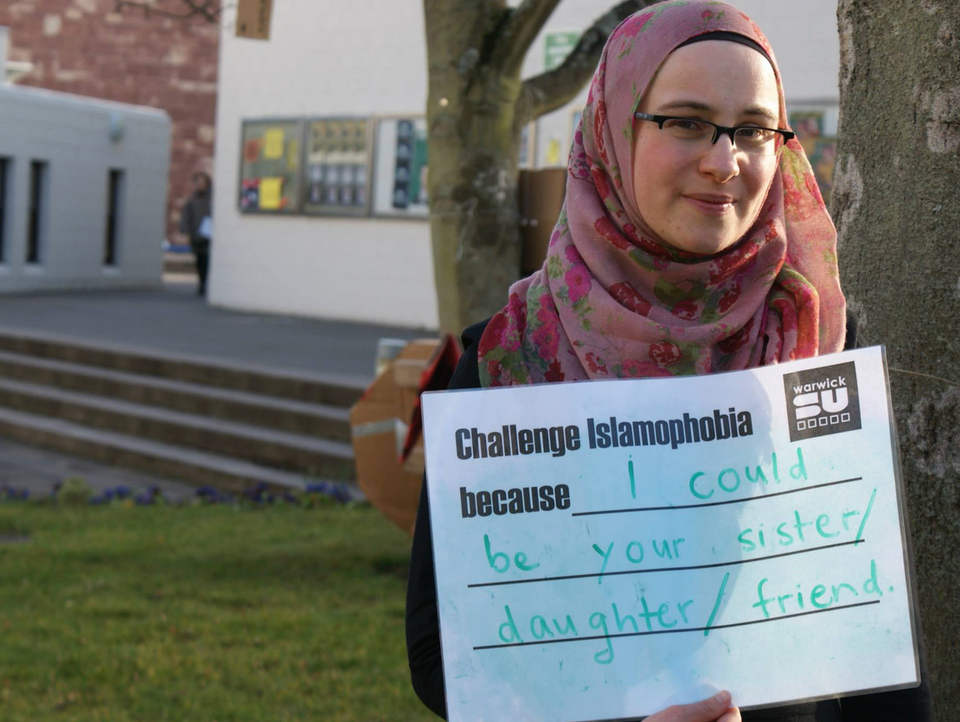 23 Reasons To Challenge Islamophobia
Popular in the Community