The orca whale whose calf died just minutes after it was born is still carrying the body through the waters of the Pacific Northwest, 10 days after her grief ricocheted around the world.
Tahlequah, also known as J-35, is part of an endangered pod of southern resident killer whales. Her calf was born alive near the San Juan Islands in Washington state last week, but died just 30 minutes later. The mother has since swum hundred of miles toward British Columbia, carrying her child with her the entire way.
While orcas are known to grieve the loss of family members, Tahlequah's week-and-a-half long mourning ritual is highly unusual and has prompted an outpouring of support for her plight. There are only 75 southern resident killer whales, and the calf was the first born alive since 2015.
"If J35 keeps at this, we could lose her," Deborah Giles, a scientist at the University of Washington Center for Conservation Biology, told the outlet.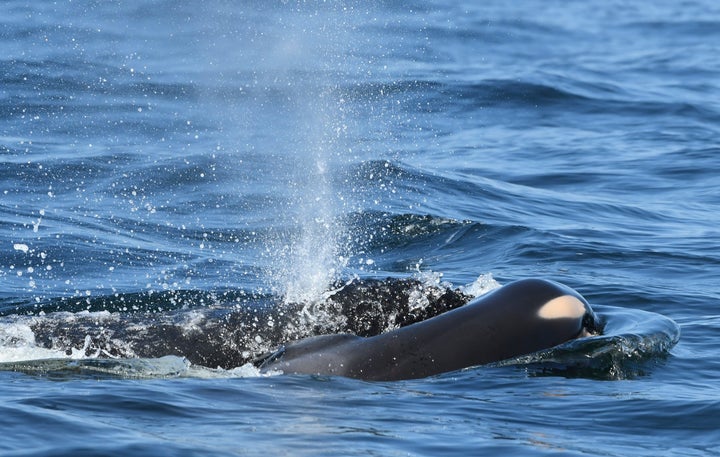 Researchers have been monitoring the orca throughout her journey and plan to do so until she concludes her journey with the calf. They hope to retrieve the carcass after she releases it to study why the animal died.
Another whale in the pod, a 4-year-old dubbed J-50, is also in poor health. NOAA researchers plan to roll out emergency measures to save the starving creature, including feeding her live chinook salmon filled with medicine, The Seattle Times reported late Thursday.
"Her survival could be only a few days. She has continued to decline," Brad Hanson, a wildlife biologist at the Northwest Fisheries Science Center, told the outlet.
Related
Popular in the Community