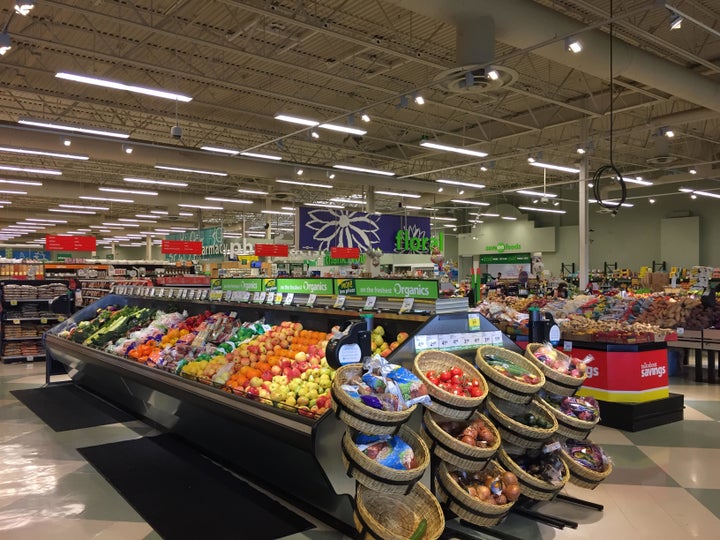 The publication of my book, "Poison Spring: The Secret History of Pollution and the EPA," in 2014, gave me a new vision of the country. I travelled in Oregon, Washington State, California and Maryland where I gave talks about our broken and corrupt system of environmental and public health protection.
The government has been unwilling to stop the ceaseless efforts of the agribusiness industry in selling farmers thoroughly useless but dangerous chemicals innocently known as pesticides. The reason for the triumph of the industry is the triumph of corporate profit. America's political and business classes treasure money much more than the health of children. For example, the Trump Environmental Protection Agency just reversed an Obama administration decision to ban chlorpyrifos, a nerve poison especially harmful to children.
The Trump administration is also dismantling the few environmental protective measures of the country. In their place, the government of the plutocrat Trump is pushing the delusion of more pollution equals jobs.
The results of this immoral policy include the perpetuation of the industry's control of the government, including EPA. Second, pesticides remain supreme. They continue to contaminate our food and drinking water. Because of that contamination, going on for more than seventy years, lots of diseases and death are afflicting Americans.
Most scientists (medical doctors, biologists, chemists, and toxicologists), however, are unwilling to link these diseases and deaths to the extensive use of pesticides. Indeed, the country's land grant (agricultural) universities not merely support pesticides, but they have become the brains of agribusiness.
I explain these toxic realities and corrupt politics that make them possible in "Poison Spring."
Some Americans asked me if I feared for my life in exposing the corruption within the government-industry nexus. I said no, I am not afraid. My fear, and I have been obsessed by the idea, is that Americans may not read "Poison Spring" in large enough numbers, with the result they do little or nothing in terminating the contamination of our food and water. I also worry the environmental movement, caught in the maws of the Trump administration, may pay little attention to the findings of "Poison Spring."
Some readers of "Poison Spring" went out of their way in spreading the news of the book. One such reader was Tony Mitra. This is a marine engineer from Canada who bemoans the loss of small farms and resents the deception of agribusiness. He got in touch with me. He interviewed me and published the interview in his handsome Internet site.
Meanwhile, he tried to understand the effects of the world's largest selling weed killer glyphosate in Canada. After several years of talking and petitioning Canadian bureaucrats and politicians, Mitra received some eight thousand records from the Canadian Food Inspection Agency -- CFIA. This is the very organization responsible for testing food for pesticide residues.
With these records at his disposal, Mitra was certain he hit "gold." He realized, he told me, "that nobody in the planet had tested as many foods as CFIA… Along with it, came the suspicion that North American foods were likely the most toxic of all."
He put his considerable talents as an engineer, blogger, photographer, videographer and interviewer to work. He organized the massive data in attractive color-coded numbers in tables and charts, which are accessible even to those who are not eager to struggle for the real meaning of geometrical tables. Mitra decoded the Canadian government numbers showing the amount of glyphosate in the food Canadians and Americans eat.
The result of this hard but virtuous labor is an insightful, timely, and very practical and important book: "Poison Foods of North America: Guide to navigating the glyphosate mine field in our food web" (Kindle Edition, March 2017).
Mitra was motivated by honesty and betrayal. He wanted to know how to avoid eating poisoned food. And he did not like the deception of the Canadian government. How could government officials approve toxic pesticides but keep consumers in the dark about pesticides in their food? He explained: "it is illegal to approve a product and let it be used while withholding its safety test records and proof that the product is safe. While Health Canada does not officially say that the people do not have the right to these safety documents, it does drag its feet about disclosing these records for independent scrutiny. It has been dragging its feed for almost 40 years now."
Mitra said his emphasis on glyphosate did not make him an expert on Monsanto's billion dollars molecule: "one part per billion of glyphosate in my food is one part too many," he wrote. He made clear he was "not interested in weighing in on any debate or discussion on whether glyphosate is or is not safe to be in food and whether glyphosate should or should not be considered toxic or poisonous."
Mitra reached the following conclusions: Genetically engineered crops using glyphosate are less poisonous than conventional crops desiccated with glyphosate. The foods of North America are "more toxic than food grown anywhere else." Indeed, he said, the food of Canada and the United States "was not just marginally worse – but an order of dimension nastier than other foods." And Canadian food is "even worse" than the food Americans eat. He said consumers should avoid eating lentils and chickpeas because they "had astronomically high levels of glyphosate."
These results convinced Mitra that glyphosate was a "mine field" in the testing and contamination of North American foods. He said those who think glyphosate innocent of all harm need not read his book. However, those who "have lost faith in the main stream – both the science, the media, and the government" and, in addition, look at glyphosate as a poison, his book is for them. It is, he says, "the first and one of a kind that helps a consumer reduce his exposure to this chronic, accumulative, insidious poison."
Take Mitra seriously. Read his book.